Get Well Wishes: What To Write in a Get Well Card
Finding the words to express your condolences in a "get well soon" card can be tricky. We're here to make it easier...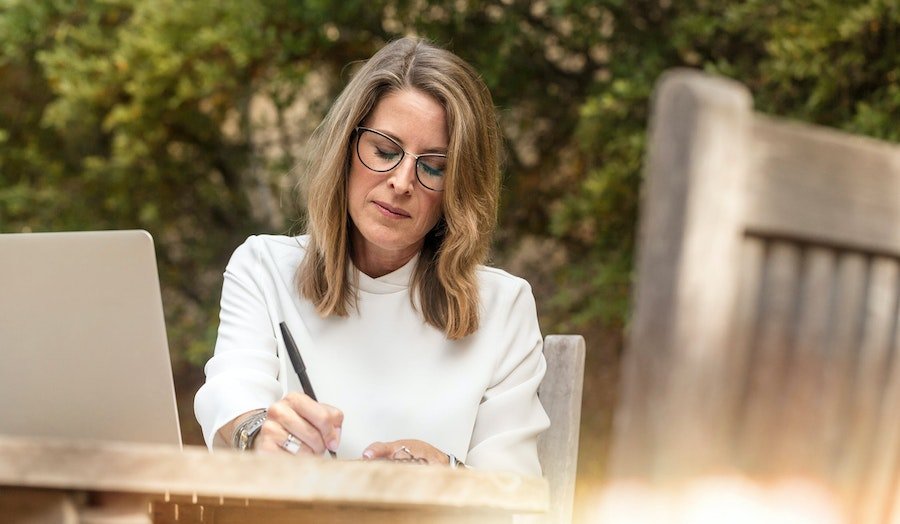 Do you ever wonder how those Hallmark cards can be so touching? I'd be lying if I said I haven't lowkey wept in a CVS aisle reading one or two really on-point ones. Perhaps even a few of those envelopes have made you ugly-cry as you've received a note from a friend or loved one. However, you don't have to be a professional greeting card writer to get the perfect message across to a friend. Why? Because we're bringing you a how-to guide on writing "get well soon" cards that feel personal and unique. Whether you're looking for a funny "get well soon" message to keep things light or a "thinking of you" quote that's a bit more delicate, we have sympathetic sayings just for you. Here's what to write in a "get well soon" card...
Start with an individualized greeting
If you are writing to a loved one who has just experienced a loss or is suffering in some way, you want to be sensitive to their situation. Stick to familiarities that are specific to the person you are writing to such as "dear" or a nickname that you often use for each other.
Share some get well wishes
These sentiments do not have to be over-the-top or extra. Short and simple thoughts from the heart will mean the most to a friend or family member. Think of ways to wish a person well according to their situation. If they have experienced an injury, wish them a speedy recovery. If they are going through a trying time, let that person know that you are thinking of them.
Here are some specific sayings that speak to various "get well soon" situations...
"Hope you get to feeling better soon!"
"I wish you well through this recovery."
"Take your time to recover and we look forward to seeing you soon!"
"We wish you strength in this difficult time. You are in our thoughts."
"You are in my thoughts and prayers at this time."
"Take this all one day at a time and know that we are with you."
"Sending my love your way!"
"I miss you around here! Hope that you are healing at this time."
"All my best and love as you are going through this trying time."
"Even the germs can't keep their hands off you!"
"I don't think this was the best way to get work off, but I miss you!"
"Catch up on your Netflix this week so you can get back to work and we can compare notes!"
Express something personal
People love to reflect back on their friendships and relationships with personal stories and memories, especially when they are in pain. Writing down a memory will help give your friend courage and make them feel hopeful that they will get to the other side of their hardship. You can help assure them that you will stick by their side and continue to be their friend through thick and thin.
Sometimes it can be hard to know what you can do for a grieving friend, so try your best to offer any service they may be in need of. You can ask a loved one if you could bring them their favorite dinner or dessert. You can offer a listening ear. You can tell a friend that you will pick them up or drop them off for any commitments they may need to attend. When people experience changes in their lives, they might forget about other necessities, and you can be that lifeline.
The most important thing you can do for a friend is share your love. People need to know that they are loved and supported in their trials. A simple "I love you" and "I am here for you" can mean the world to someone and can be the difference in making their burden a little lighter.
This may sound simple, but it is the perfect way to wrap up a message and to help the receiver know that your message to them is genuine.
Here are some ideas of possible closings...
"Warmly,"
"Love,"
"Love always,"
"Sincerely,"
"With love,"
"Take care,"
"Best wishes,"
"Thinking of you,"
"Be well,"
"Wishing you well,"