The Ultimate Guide to Planning the Destination Wedding of Your Dreams
You're going to the chapel and you're gonna get married! Just one question: Where's the chapel?!
So you're thinking about tying the knot somewhere absolutely spectacular. Getting married locally is just not gonna cut it for your big day. You wanna go big and can't stop daydreaming about saying your "I dos" on a white sand beach in Jamaica, or in front of a castle in Ireland, or on a beautiful vista on the Amalfi Coast. Now that your mind is set on a destination wedding, it's time to dig into the planning. If this sounds like you, you're in the right place! Check out the best guide to planning a destination wedding with tips and advice on how to make your dreams become a reality.
With all of this destination wedding planning happening, you are going to make some amazing memories along the way. From your engagement party to your bachelor/ette party, to your wedding shower, and more, you're going to want to remember this special time in your life. Monthly photo books are the perfect way to capture it all, up to and beyond the big day. Upload new photos from your camera roll each month to create a photo book of your memories. And when the big day finally does arrive, don't forget to commemorate all of those magical moments by printing them in a gorgeous, Layflat Photo Book that'll last a lifetime.
A destination wedding is the perfect blend of love, travel, and celebration. It's a chance to create lasting memories in a beautiful location that reflects your unique love story. Whether you're imagining a tropical beach, a historic city, or a charming countryside, you can find the ideal backdrop for your special day. Destination weddings are all about the location. Picking a location that's close to your heart is your first step in planning your wedding. Perhaps consider places you've already been with your partner, or places that you have the time and budget to visit beforehand, this way there are no surprises when it comes to what your backdrop will look like on your big day.
Affordable Destination Wedding Locations
When it comes to destination weddings, affordable doesn't mean compromising on the magic. Consider budget-friendly destinations like Mexico, the Dominican Republic, or even the stunning beaches of Florida. A destination wedding also doesn't necessarily mean your wedding has to be international. Picking a stateside destination can be just as stunning as a European destination.
You will definitely not be sacrificing beauty when it comes to planning budget-friendly destination weddings. Some places to consider include the great American West in states like Montana, Wyoming, or Colorado amongst the beautiful rugged mountains. Or check out America's National Parks, they're on the public radar for a reason! From Joshua Tree in California to Acadia in Maine, there are plenty to choose from for your big day. These destinations offer fantastic value and plenty of all-inclusive resorts wedding packages to choose from.
The All-Inclusive Advantage
One of the best tips when it comes to planning a destination wedding is to save some money for the honeymoon, aka not break the bank. And speaking of all-inclusive wedding packages, they're a game-changer for destination weddings. They simplify the planning process, often bundling accommodation, meals, and even wedding services into one convenient package. It's the stress-free way to say "I do." You'll mostly find packages like this at popular vacation resorts such as destinations like Aruba, Jamaica, Bermuda, the Bahamas, and Mexico.
If you're looking to exchange vows in a quaint little Italian village, finding an all-inclusive resort may be a bit of a challenge, but that's not to say that they don't exist! There are so many destination wedding venues out there to choose from, the perfect one for you and your partner is already out there and waiting for you!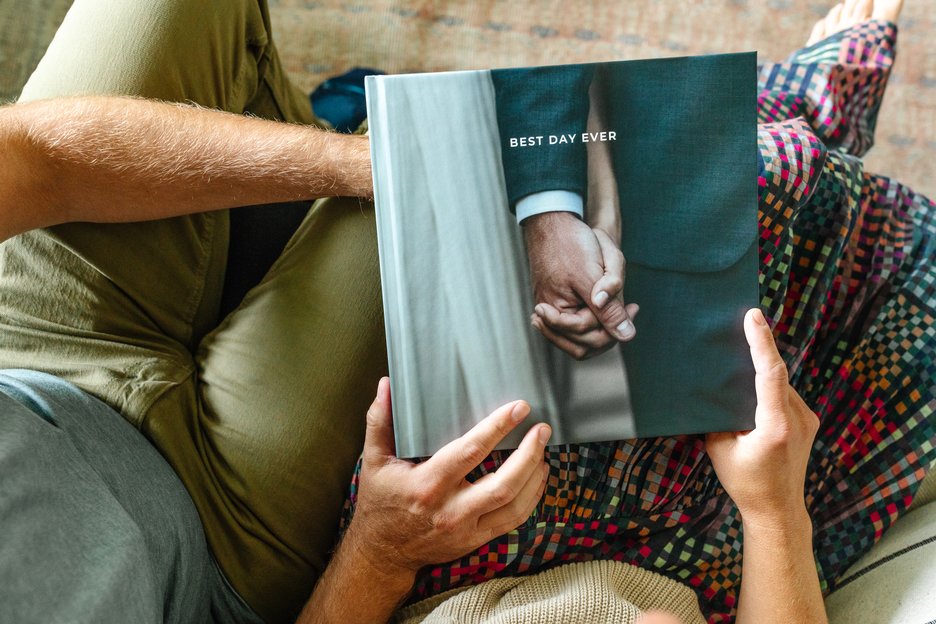 Details, Details, Details!
Organizing a destination wedding requires meticulous planning. Start by creating a wedding itinerary that outlines all the important details, from travel arrangements to the big day itself. It's your roadmap to success. Some things to include on your checklist include:
Travel arrangements
Venue information and location
Important dates (i.e. hotel check-in, rehearsal dinner, etc.)
Hotel accommodations (room blocks or hotels close by)
Guest list
Transportation
Wedding favors to thank your guests for traveling for your big day
Once you nail down the nitty-gritty details, you'll figure out how to organize a destination wedding in no time!
Destination Wedding Tips and Advice
Here are some valuable tips to ensure your destination wedding goes off without a hitch:
Early Bird Gets the Venue: Secure your dream venue well in advance
Weather Wisdom: Consider the weather and climate of your chosen destination when selecting the date
Legalities Matter: Be aware of local marriage requirements and legalities
Communication is Key: Keep your guests informed about travel arrangements, itineraries, and expectations
Local Flair: Embrace the local culture and traditions to add an authentic touch to your celebration
Best Destination Weddings on a Budget
Who says destination weddings have to break the bank? With careful planning and a little creativity, you can have the wedding of your dreams without a budget nightmare. Stick to your financial plan while creating an unforgettable experience.
So, whether you're looking for affordable destination wedding locations or dreaming of saying "I do" under the sun, destination weddings offer a unique and unforgettable experience. With the right planning, it's a celebration that combines love, adventure, and incredible memories. Don't forget to capture all of the joyful moments leading up to your big day and print them in a photo book to look back on for years to come. Hopefully, this guide to planning a destination wedding with tips and advice taught you a thing or two and will help you feel more confident in planning your big day. Congratulations to the happy couple!