Mom-hacks for Your Smartphone
"Having a phone is not only important, it's almost required! But that doesn't mean we have to be addicted to our phones."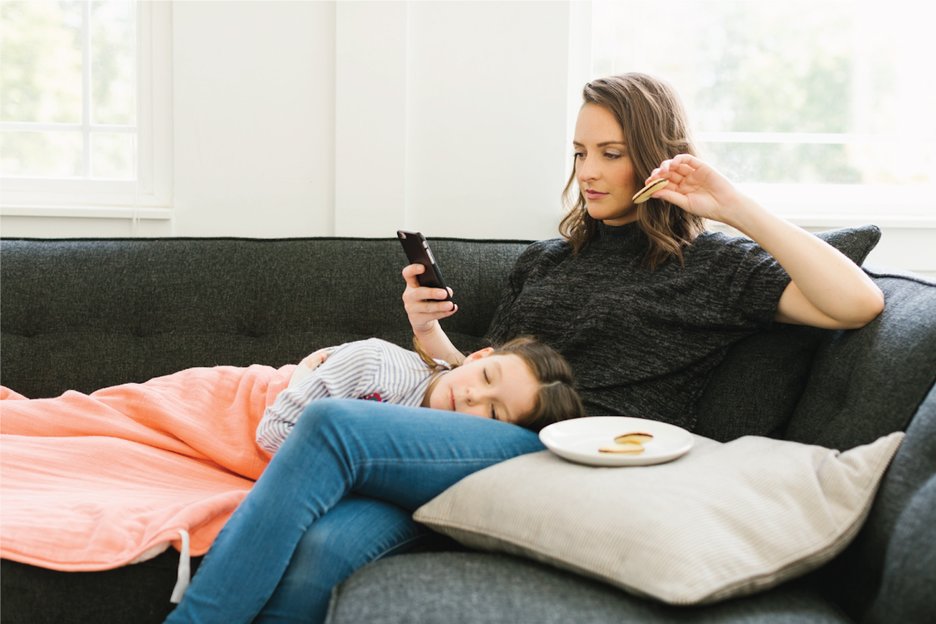 Welcome to the MomForce Podcast! Vanessa Quigley, mother of 7, entrepreneur and co-founder of Chatbooks, hosts this refreshing take on all things mom. Along with her 4 sisters, they'll get into the nitty-gritty of real life parenting together, bringing you some tried and true tips and tricks to help make mom-life a little easier. And check out the #momforce by Chatbooks Facebook page.
As moms, wives, and working women there is a certain expectation that we're always reachable. Having a phone is not only important, it's almost required! But that doesn't mean we have to be addicted to our phones. The trick is getting them to work for us in a way that allows us to be more productive, less stressed, and happier!
In today's episode Vanessa visits with her sister Leah, who shares all the brilliant ways she uses apps to maximize her phone's potential. Setting alarms (to wake up in the morning or remember to get your kid from school), using reminders to create checklists (so satisfying!) and shopping lists that automatically pop up when you arrive at the store, adding images to your calendars and record keeping right in the app, shared notes and keeping important information handy - Vanessa and Leah have hacks for each of your native apps that will blow your mind (we're talking way more than the basic functions here!).
Your phone can be a tool to make you more cheerful, you just have to know how to use it! Our goal is to always be present. Using technology to organize our lives gives us the opportunity to enjoy the good stuff.
Thank you to our friend Jordan Page for sharing her story of how her son almost drowned while she was distracted on her phone at the pool. Such a great reminder of when it is important to put our phones down!
Vanessa's most used 3rd party apps:
Evernote: I've been using this for years to save and organize all my logins and passwords and other important info like SS#s, frequent flier #s, copies of passports, driver's licenses, birth certificates. But now that I know about "locked" Notes, I may start using that more!
Telegram: My husband and I use this app to have "private" conversations. 😉
Great Clips: We have a Great Clips around the corner from us where my kids get their hair cut. No more waiting in lines with this app!
Audible: I love books but fall asleep if I sit down to read! So I listen to all of my books and always have a couple of good ones cued up in my account.
Nordstrom: I HATE going shopping so I do almost all of it online. And through the app is even easier for quick purchases!
Delta: We mostly fly Delta here out of SLC, but whatever airline you fly, you should try their app. It makes the whole trip smoother!
Nest: I love our doorbell camera and automated thermostats.
Remote: We use AppleTV but can never find the remote. This app saves the day!
Breathe (no link for this one)--This is actually an Apple Watch app, but I have to include it here. I have it set to remind me 3x a day to mindfully breathe. It leads me through 6 deep breaths and It helps me so much!
Chatbooks: Every mom needs this app! Chatbooks is the absolute easiest and most affordable to get your photos off of your phone and into the hands of your family. And with the code PODCAST20 all podcast listeners get 20% off their purchase.
Connect with us:
Vanessa @vanessaquigely
Leah Ward @leahrward
And use code PODCAST20 to get 20% off your Chatbooks order!
Get more tips and tricks about allowance on our #momforce by Chatbooks Facebook page.