Strengthening Families through Printed Photos
"Something as simple as a printed photo is a way you can nurture and feed your children's souls"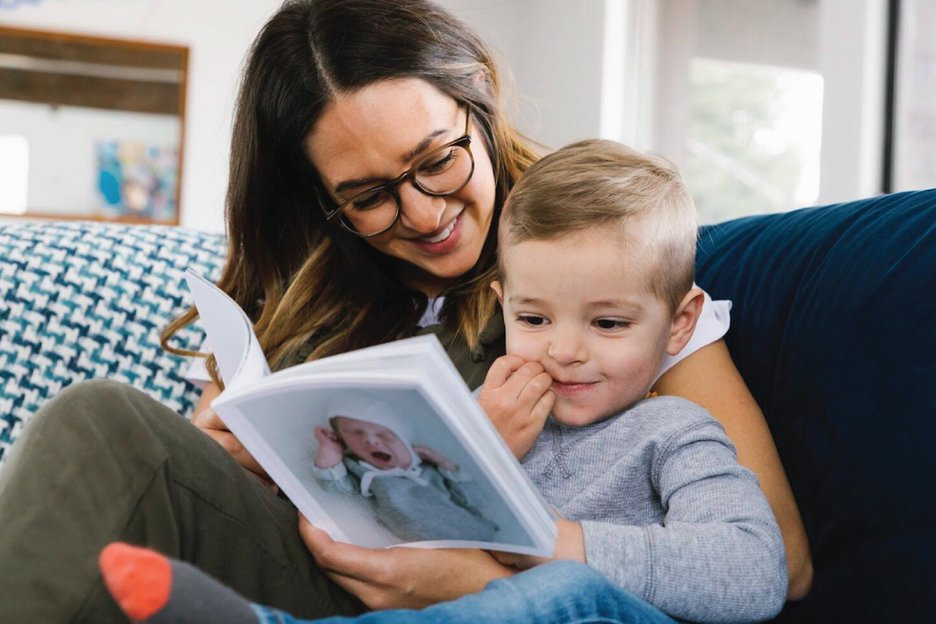 Welcome to the MomForce Podcast! Vanessa Quigley, mother of 7, entrepreneur and co-founder of Chatbooks, hosts this refreshing take on all things mom. Along with her 4 sisters, they'll get into the nitty-gritty of real life parenting together, bringing you some tried and true tips and tricks to help make mom-life a little easier. And check out the #momforce by Chatbooks Facebook page.
Vanessa and University of Utah professor Dr. Trisha Weeks discuss the relationship between printed photos and family connection and the research that supports it.
Kids need anchors and families and connection. With so many in the world hungry for those things, something as simple as a printed photo is a way you can nurture and feed your children's souls.
Motherhood and childhood go quickly. Looking at a photo and taking a moment to reminisce is an antidote to the daily pushes and pulls and stresses and anxieties of life. Not only is that magic... it's science! Today Vanessa is joined by developmental psychologist and University of Utah professor, Dr. Trisha Weeks to discuss the research conducted to prove that printed photos strengthen families. Vanessa knew there was power in putting photographs in the hands of her children, but we wanted to test the science behind it!
Our study (comprised of focus groups and over 15,000 survey respondents!) illustrated how physical photographs build a sense of identity, increase self-esteem, lower behavioral issues, and enhance the connection between family. Looking at photos and conversing about the events captured is a shared experience - something you simply can't gain by scrolling through pictures on your phone by yourself. Documenting our family's story makes us feel like good moms… and it turns out we really are doing good for our children. It's science!