Photo Book Ideas: Create a Book with Old Pictures!
How I Chatbook
Every Chatbook tells a unique story. The How I Chatbook Series is a collection of those stories highlighting how people around the world use Chatbooks to help them hold on to what matters.
In this article, we'll show you how to make a Chatbook with old family photos.
Meet Esther!
Esther is the definition of 'The Cool Mom'. Hers is the house where her kids and all their friends gather to hang out and have fun. While she whips up amazing snacks for them, her kids and their friends often peruse the many Chatbooks she's printed to see if they can find themselves in the books. Being involved in her kids' lives is very important to her.
Although Esther's life is pretty great now, she grew up in what she describes as a rough home environment. When Esther was young her mother left and her father lived in a different city. As a result, Esther basically raised her younger brother, Mike, by herself. They became the closest of friends and trusted each other deeply.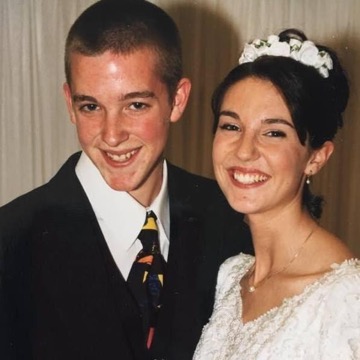 As they grew older, they were separated for several years. Eventually, Esther married and Mike came to live with her and her husband until he had children of his own. Last year, Mike was tragically killed in a car accident, leaving behind his two young children. Esther decided to create a Chatbook of Mike's life so his children would be able to remember their dad and feel close to him. "Many of our possessions had been destroyed in a fire when we were young," says Esther,  "So I was thrilled when I found some old photos of Mike. It was a miracle!"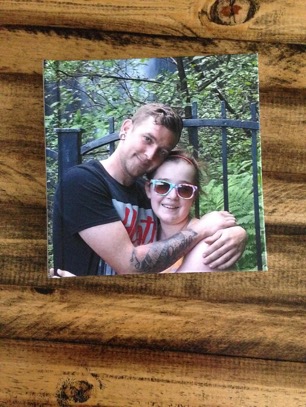 She printed books for Mike's children with the title: "My Dad", then printed several different variations of the same book to give to her father, her grandparents, and many other family members.  For Esther, the book is a reminder of the bond she shared with Mike: the laughs, the tears, and the countless heart-to-heart talks they had when Mike would call her for advice and ideas about raising his kids.  For the whole family, the book represents a piece of Mike they can all hold on to for the rest of their lives.
How Esther made a Chatbook with old photos:
1. She scanned the old photos onto her computer at a high resolution (300dpi works great!).
2. Using the Chatbooks web app, she created a custom book and uploaded the scanned photos from her photo library.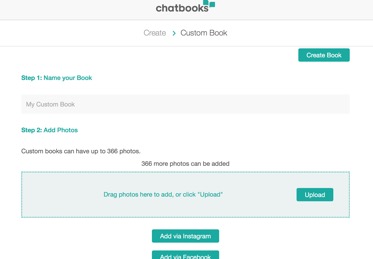 3. She added captions to each photo to describe who was in the picture and what Mike was doing at that time in his life.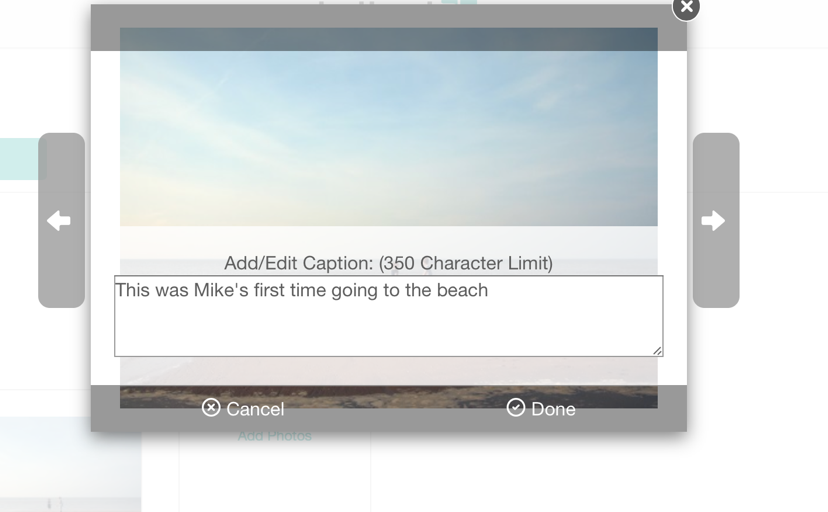 4. She added dates to the photos.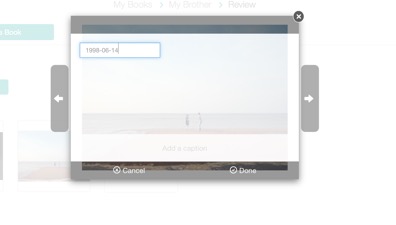 5. After ordering the first book, she went back and changed the title of the book to customize it for each person she gave it to.