How to Address a Letter for Formal and Informal Occasions
Sometimes we all forget which side the stamp goes on!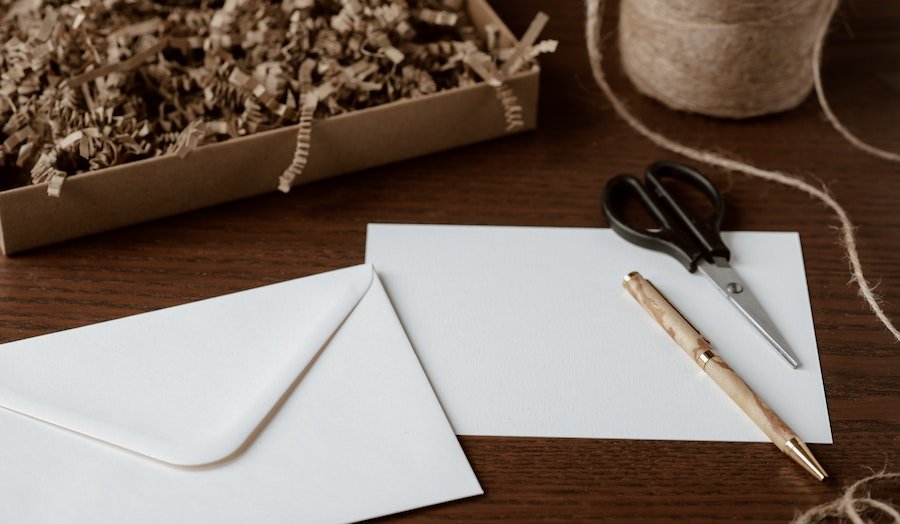 Even if you know which side of the envelope your return address belongs on, that doesn't mean you don't need some help when it comes to letters (we all have a moments of doubt when it comes to where the stamp goes). Between all the cards we receive and the multitude of thank you's and other letters we send each year, it's important to know the do's and don'ts of proper letter etiquette. Here's a hot tip: If you want to save your favorite letters — but don't have room to store them all — take a picture and add them to a Chatbooks photo book! Read on to learn how to address a letter and envelope for both formal and informal occasions…
Whether you're inviting a family member to your wedding, sending a thank you to grandma or mailing your resume to a place of business, addressing a letter shouldn't be daunting. There are two types of letters, formal and informal. Here's what you need to know about both:
These types of letters may be ones sent to family members or friends. It could be as simple as an invitation to a kids' birthday party or a thank you for a present. If the recipient is someone you know, and the letter is casual in nature (for close relationships), these are some examples of how you can address your letter:
Dear Zhu family,
Dear Aunt Barbara,
Betsy,
To my favorite (and only) sister,
Dear Joe,
Informal letters to close friends and family may not call for a title and address, but choose what makes you comfortable.
Formal letters come in many forms, like wedding invitations or professional letters to businesses. The salutation you choose is important for formal letters like these. For instance, you need to use proper titles for both professionals and married couples. Take a look at these examples:
Mrs. Arya Stark,
Mr. and Mrs. Stark,
Mrs. Arya Stark and Mr. Neville Longbottom,
The Starks
Dr. Arya Stark,
Drs. Arya Stark and Neville Longbottom,
For a business letter, if you don't know the name of the person you're contacting, you should address the letter with "Dear Hiring Manager" or "To Whom it May Concern." In addition, professional letters require an extra step when it comes to formatting. If you, the sender, are not writing on letterhead, you should include some of your information in your letter. For example, starting in the top left hand corner of your letter, you should format your letter like this:
Your street address
Town/city, state zip code
Phone number
Date
Company name
Street address
Town/city, state zip code
Dear Mr. Stark, (or Dear Hiring Manager)
How to Address an Envelope
Your letter isn't going anywhere if it isn't addressed properly. First, make sure you have the recipient's address, a stamp and the return address (which is typically your own). Now, add your return address in the top right hand corner of the envelope (or, on the back flap). It should look like this:
Your name
Street address
Town/city, state zip code
Sansa Stark
24 Winter Drive
Winterfell, CA 90210
Next, you'll write the address of your recipient in the center of the envelope. The format should look similar to these formal and informal examples:
Recipients name (include any necessary titles for a formal letter)
Street address
Town/city, state zip code
Ms. Arya Stark
24 Winter Drive
Winterfell, CA 90210
Mr. and Mrs. Stark
24 Winter Drive
Winterfell, CA 90210
Arya Stark, MD
24 Winter Drive
Winterfell, CA 90210
Apple, Inc
Attn: Arya Stark
123 Apple Lane
Appletown, CA 90210
Finally, add a postage stamp in the top right hand corner of your envelope. If you're adding extra items in your letter, like multiple gift cards or brochures, you may want to mail your envelope from the post office to make sure you have the correct postage for the weight of your letter and envelope.
Once you've completed all these steps, put your letter in the envelope (and make sure it's securely shut), then put it in the mailbox.