15 Pawsitively Adorable Gifts for Dog Lovers
You'll go *mutts* for these pup presents!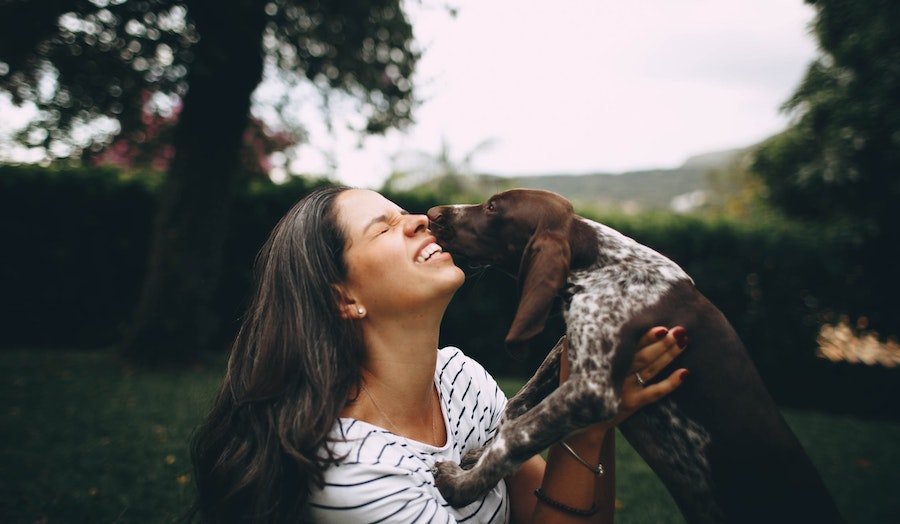 Is your best friend a dog? Or perhaps your best friend's best friend is a dog? Dog people are the best people — they truly are their own breed. If you or a loved one is obsessed with a fur baby, consider one of these great gifts for animal lovers! Whether it's for a birthday, a holiday or another special occasion, these presents for dog lovers and their furry friends are sure to raise the woof! Read on for creative, custom gifts that are so cute you'll want to keep them for yourself.
Create a pet portrait
Photograph your pet in action or commission a custom watercolor pet portrait (Tiny Pine Studio makes the most beautiful pet paintings). Then, print your pretty picture on a Chatbooks wall tile! This gift is bound to make even a dog smile.
Customize a collar
Dog collars can be a big fashion statement, and that dog lover in your life might be in need of an update. You can add names, trendy colors and more to a collar to make that dog the most stylish fur baby on the block.
Start an Instapet Series
So many people had the wonderful opportunity to adopt pets throughout the pandemic. If you or a loved one adopted a furry friend to add to your quaranteam, get an InstaPet Series so you can effortlessly print Fido's IG. Click here to find out how!
Bake dog biscuits
If you love to bake, consider making some delicious dog treats as a gift for a furry friend. Make your snacks that much more special with cute packaging. Drop your pup snacks into a mason jar and get creative with ribbon and stickers to turn your eats into a special treat.
Make some frozen dog treats
Another great gift for any dog lover is to make some homemade frozen treats for their pup. Many dogs love to chew on ice, and you can make treats out of watermelon, cantelope, or even freeze some beef or chicken broth in ice cube trays. These chilly snacks are perfect for a summer occasion!
Score cute baskets for doggy toys
Some dog owners have so many toys that their house could totally pass for a doggy daycare. Find some cute baskets or buckets that would match your dog lover's decor and add a label for Fido's toys.
DIY a pet bed
If you're crafty, then consider making a pet bed from scratch! All you need is some ter-ruff-ic fabric and filler. Follow an easy tutorial video and make a furry friend's day.
Go for dog bandanas
This simple gift is cute and affordable. You can find bandanas for different holidays and occasions, and gift them as a cute little bundle.
Find a matching bracelet
Don't forget to find a matching bracelet when you're picking out a dog collar. This would be a great gift for any dog lover who takes their pup with them everywhere they go.
Personalize a dog bowl
This simple gift is also really meaningful. Your dogs might not know how to read, but dog parents will adore a cute customized dog bowl.
Make a Chatbooks dog album
For anyone whose camera roll is full of puppy pics, it's time to put those photos to good use and make a photo book full of floppy ears and furry selfies.
Get puppy prints
You know you can't get enough pictures of your little pup, and now it's time to put those photos to good use! Print some Chatbooks puppy prints to hang up in your home. These simple 5x5" prints are a great addition to your photo display.