18 Genius Gallery Wall Layouts for Your Canvas Wall Tiles
To the window, to the wall, to the canvas tiles upgrading my halls...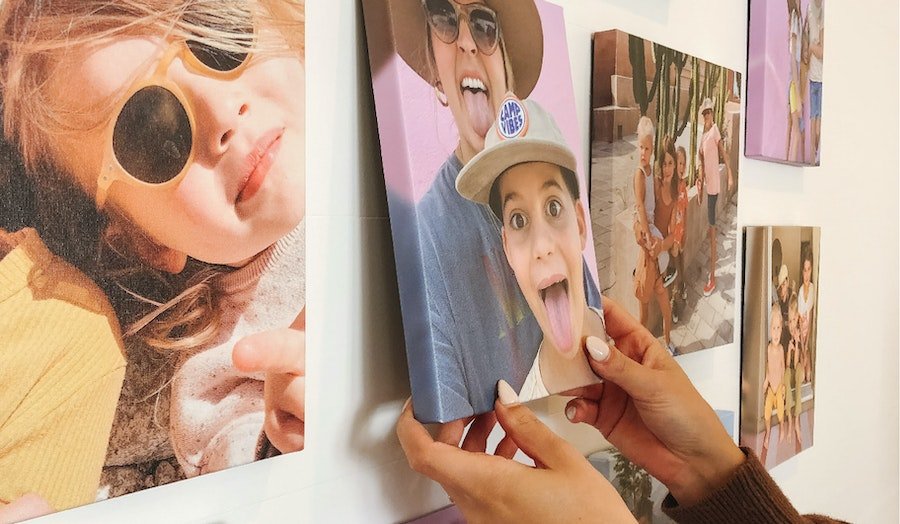 The same way you can never just eat one chocolate kiss, it's impossible to buy only one Chatbooks wall tile. Why? Because they are the easiest way to create visual interest on your walls using actual memories that you can relive again and again. Plus, you can stick and restick to your walls up to 50+ times without nails or any damage. And at only $15 per canvas print, you can fill up an entire space with IRL art for well under $100 (and you know you spent almost half of that on a singular pillow that no one is allowed to touch). Now that you're sold on making a family gallery wall full of canvas tiles, you might be wondering about how to lay out your pieces of art so that they really speak to you. Here are 18 creative gallery wall layouts that you can use as helpful templates for your next Chatbooks wall tile shipment. Happy hanging!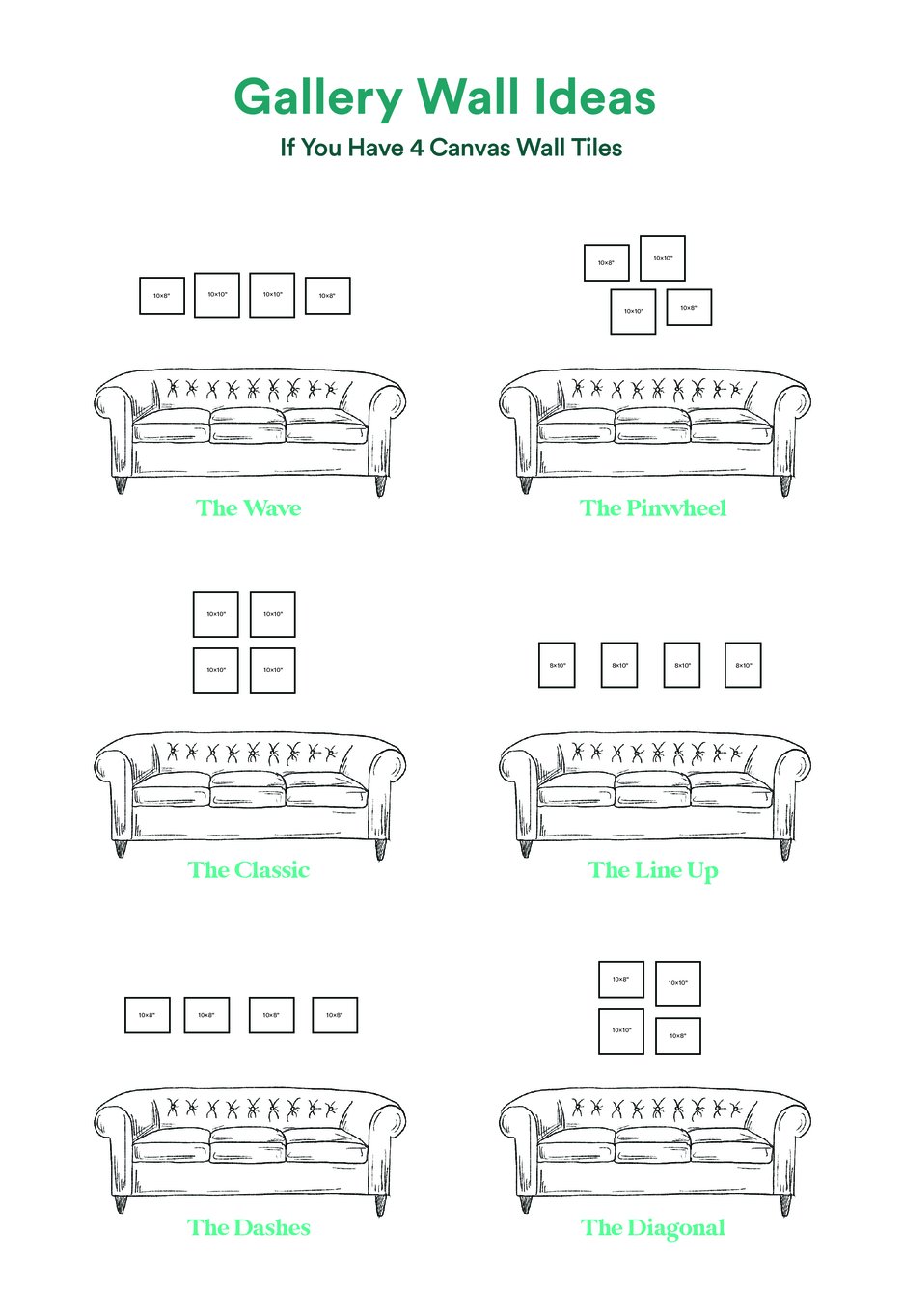 If you have 4 wall tiles, look for a smaller wall in your home so that they can really make an impact. Consider making grid or linear arrangements depending on your space. Got high ceilings? Go for grids so that they draw the eye upward. Hanging your wall tiles in a finished basement with lower ceilings? Opt for a linear look to make your space feel bigger.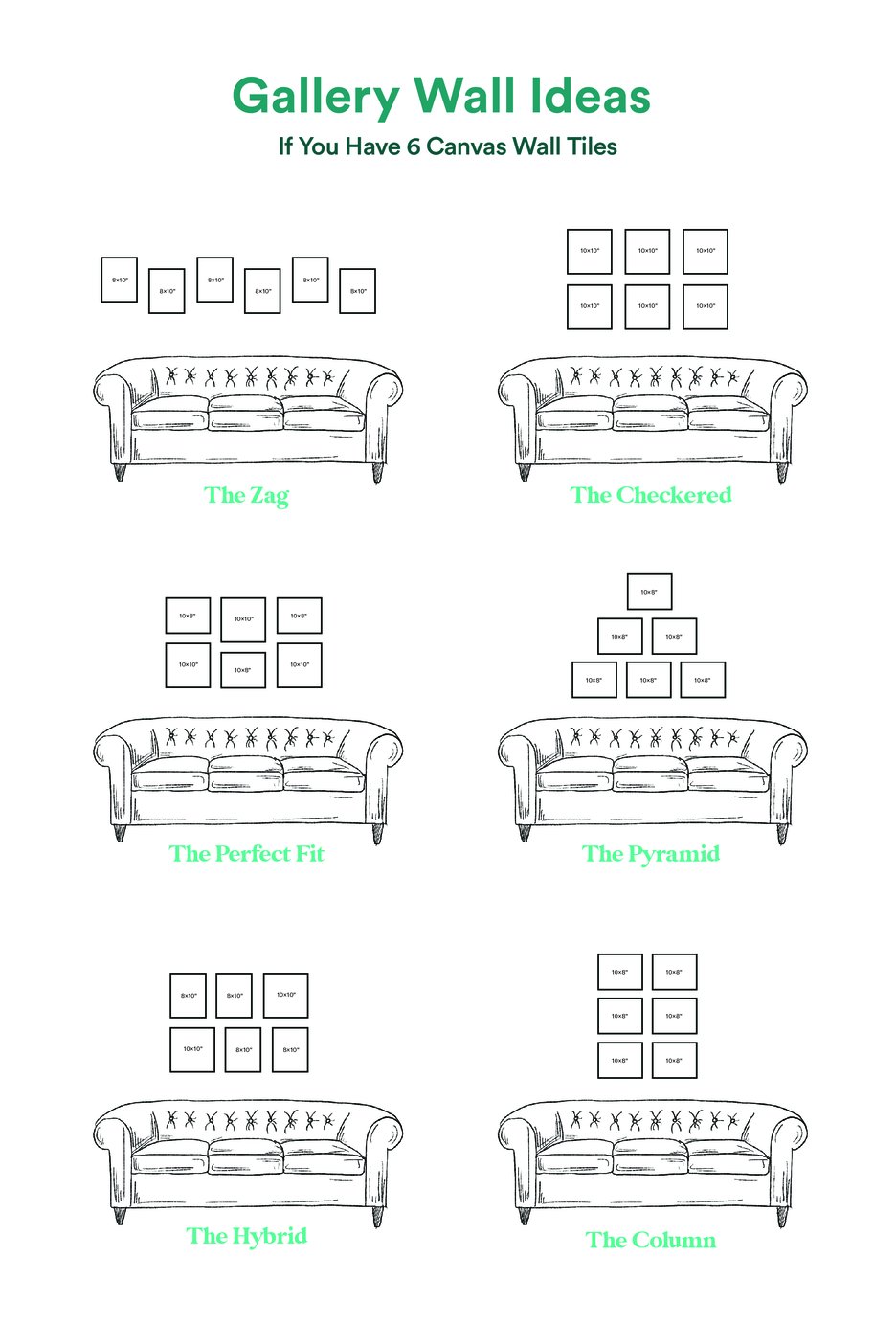 Now this is where things get really fun. Having 6 wall tiles means you get to experiment with more exciting gallery wall layouts. Try The Pyramid layout with family portraits for a really fun wall-scape the whole squad will enjoy. Go for The Zag layout if you wall the linear look but with a little extra quirkiness.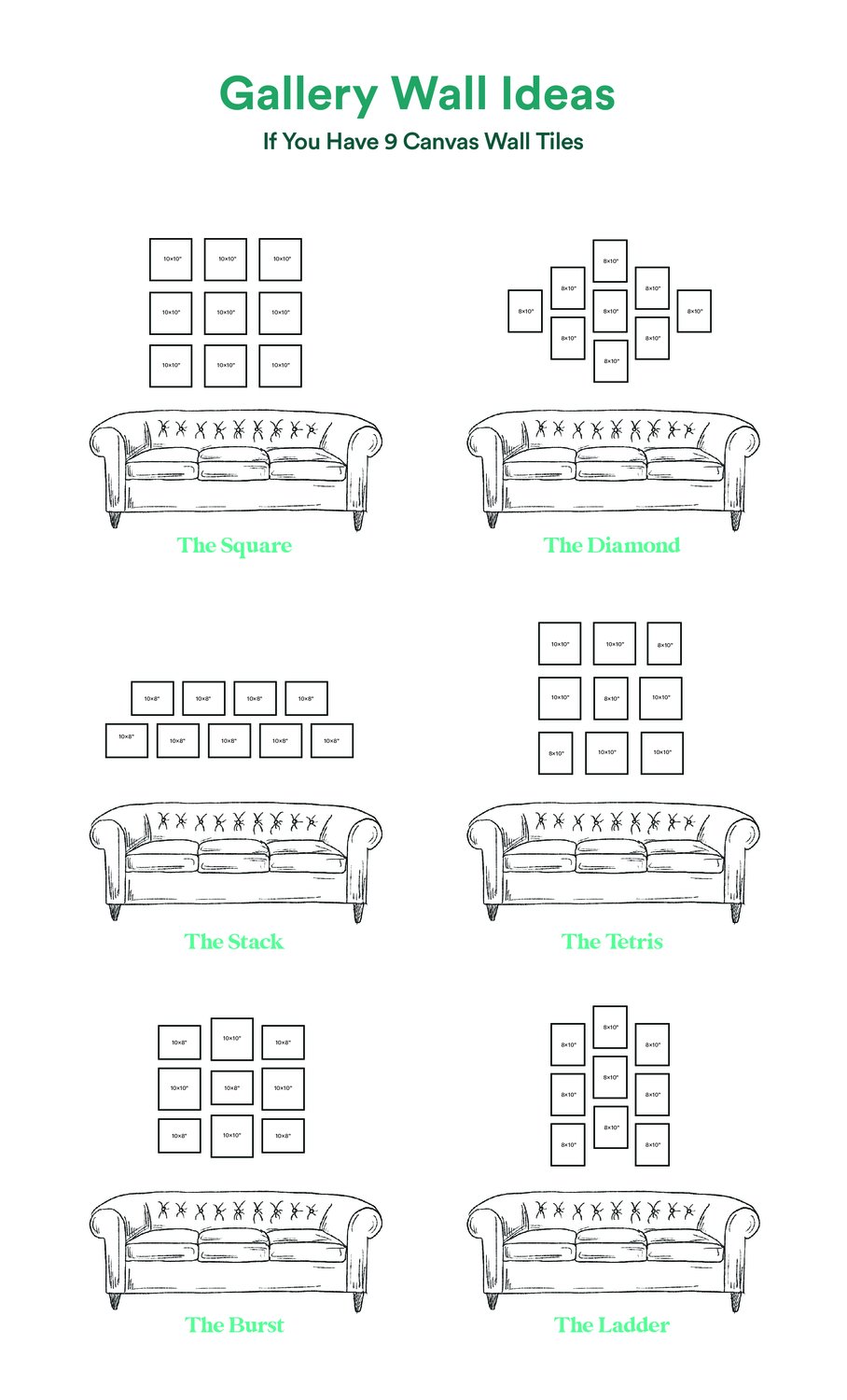 Get ready for the Instagram likes to start rolling in when you post pics of this gorgeous 9-tile-deep gallery wall. The Square layout features clean, simple lines so that your photos are really the star of the show. The Stack is perfect for landscape wall tiles that speak for themselves. If you want a classic gallery wall silhouette with a little more variation, try The Tetris!