7 Unique Father's Day Gift Ideas (For the Dad Who Says He Wants Nothing)
Treat dad to something sentimental and personalized this Father's Day.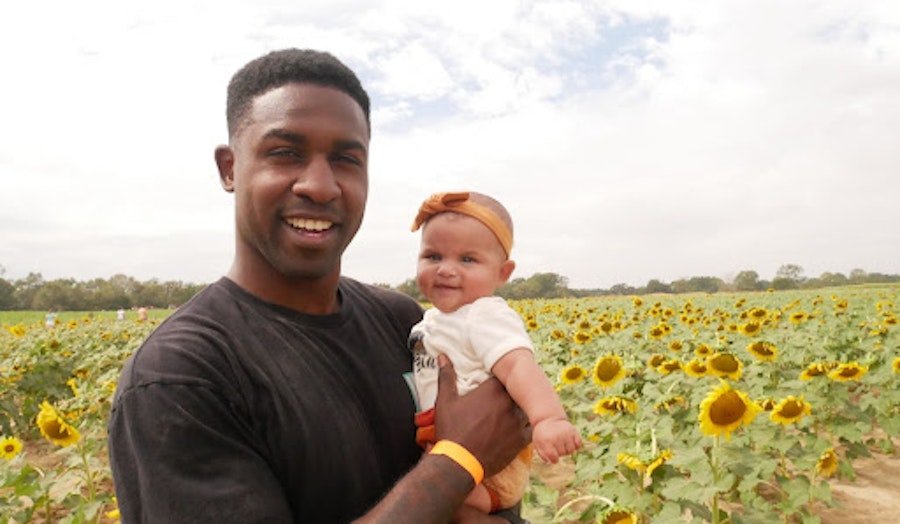 If coupons for a free back rub just aren't gonna cut it this year, and you need unique Father's Day gift ideas, you've come to the right place. What do you get the guy who says he already has everything? (Cue the awwws.) Father's Day is your opportunity to show him how much you appreciate all of his love, advice and guidance. And if you want your Father's Day present to be sentimental and personalized — not to mention easy — a custom photo gift is the way to go.
Not sure what title is right for your Father's Day photo book (Super-Dad has a nice ring to it)? Try one of these. And if photo gifts aren't his cup of tea, try one of these subscriptions tailored to him. Don't forget to write dad a card, either! If you're struggling with putting pen to paper, try one of these Father's Day messages and Bible verses (if he's religious). Whether you're searching for a unique present for your husband, father, father-in-law, grandfather or another father figure in your life, here are some Father's Day gift ideas that'll warm his heart.
Show him how much you appreciate all his DIY projects, impromptu backyard games with the kids and especially the days when he's on diaper duty with a Monthbooks subscription. Each month, he'll receive a 5x7" hardcover or softcover photo book — perfect for vertical photos — with 30 pictures. That way, none of your family memories get lost in the camera roll graveyard. If you're still on the hunt for a gift for grandpa, you can send him a copy of your family photo book each month, too!
Father's Day Interactive Photo Book
Get personal with an interactive photo book, which features themed fill-in pages tucked between all of dad's favorite moments (2022's theme is "Dad Rocks!"). You and the kids can tell dad how much you appreciate him, list his best qualities and so much more. Don't forget, you can also personalize one for grandpa and make his day!
These 5x5" softcover subscription photo books are an easy way for him to not only hold his memories in the palm of his hand, but use as a bedtime story with the kids. Perfect for smaller hands, each Mini holds 30 photos — and is arguably the mail you'll be most excited for each month. He'll be able to see all his adventures, but most importantly, all those treasured moments with his kids. And isn't that what Father's Day is all about?!
Want to give dad something no one else has? Using the text pages in your Classic Photo Book, you can make an ABC book of reasons why you love dad. When he opens up his book, he'll see a picture on one side and a reason you love him on another. For example: A photo of dad and the kids in the pool on one page and on the other, text that says, "P is for playing with us on pool days."
If you have professional family photos or any pictures you want to print in the highest quality possible, a Layflat is the way to go. These 10x10" photo books are made with pages five times thicker than a regular photo book — and we've got another trick to uplevel dad's present. As you build your Layflat in the Chatbooks app, add a blank text page (for a blank white page) or a black photo (to print a blank black page) so that you and the kids can write heartfelt message of love and thanks to dad in metallic marker. The marker will pop on these blank pages and you know he'll treasure reading all your messages, especially in your handwriting.
Gather your favorite candids and photos of dad (and of him with his favorite people and in his favorite places), especially pictures with people who live far away or important friends and family who have passed, and print them on Canvas Wall Tiles. Whether they go in his office or your hallway, he'll love being able to see the people and places most important to him every day. Plus, these peel-and-stick canvas prints come in 10x10" and 8x10" sizes and can be taken off and restuck on your walls up to 50 times without any nails or damage.
Yearbooks are a great way to print the magic of your past year — plus add captions and text pages so you can fill the pages with family superlatives! Tailor the superlatives to dad, like "best dad," "best human playground, "worst air guitar player and "silliest jokester" based on what's happening in each of your photos! What greater gift is there than dad's belly laugh?!