How to Check the Photo Resolution of Your Pictures
The better the resolution, the better your everyday moments look.
It's no secret that photo books are a great way to hold onto your family's favorite everyday moments. Whether you're filling your Chatbooks photo book with professionally shot photos or candids of your tot's most recent meltdown, you want to choose the right photo book for you—and make sure your images are high quality to ensure perfect printing. The higher your photo's resolution, the better your printed pictures will look. For images that print in high quality, the best resolution (or "dpi") is at least 300. However, you can add any photo to your Chatbooks photo books no matter the resolution, and our app will warn you if the image quality is poor. Here's how you can check your photo resolution on a Mac, PC, and iPhone.
Step one: Go to your "Photos" app and choose the photo you want to check. On the bottom of your screen, tap on the box that shows sharing options.
Step two: On the sharing options screen, scroll until you see "Save to Files." Tap on that, then tap "Save" when you've chosen the folder you'd like to save your photo to.
Step three: Open your "Files" app. Once you've found the picture you'd like to check in the "Files" app, don't tap on it. Press your finger down, on top of the photo, and hold until a menu appears.
Step four: When the menu appears, tap on "Info."
Step five: Once you're on the "Info" page, click "Show More" (in blue letters).
Step six: Scroll until you find your photo's resolution.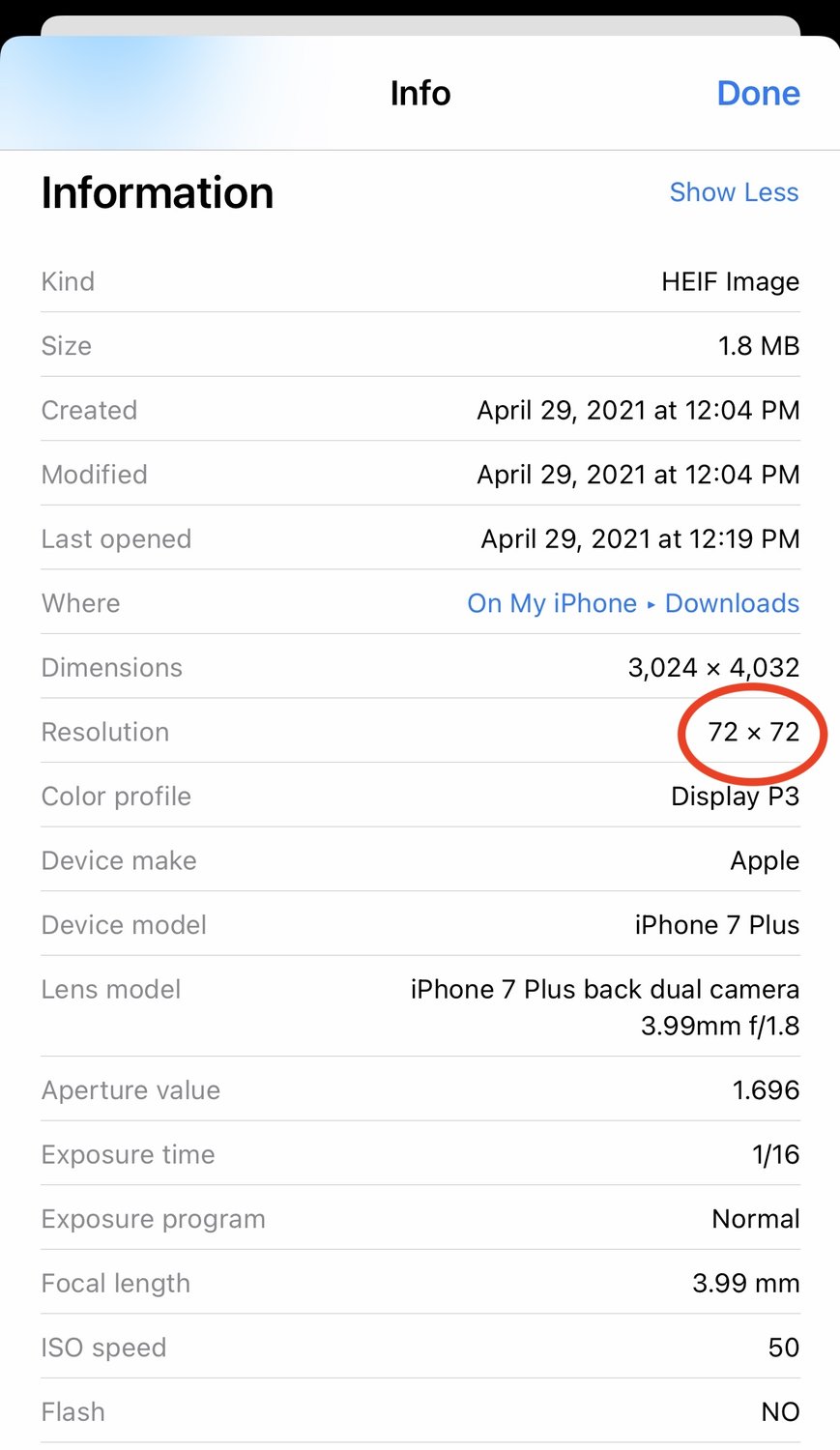 Note: Exact steps may vary by device.
Step one: Open up the image you'd like to check. You should be in the "Preview" app.
Step two: At the top left of your screen, click on "Tools." Then, scroll down until you see "Adjust Size."
Step three: Once you've clicked "Adjust Size," you should be able to see image dimensions, including resolution. Make sure the unit size you're looking at is "Pixels/Inch" and check the resolution number.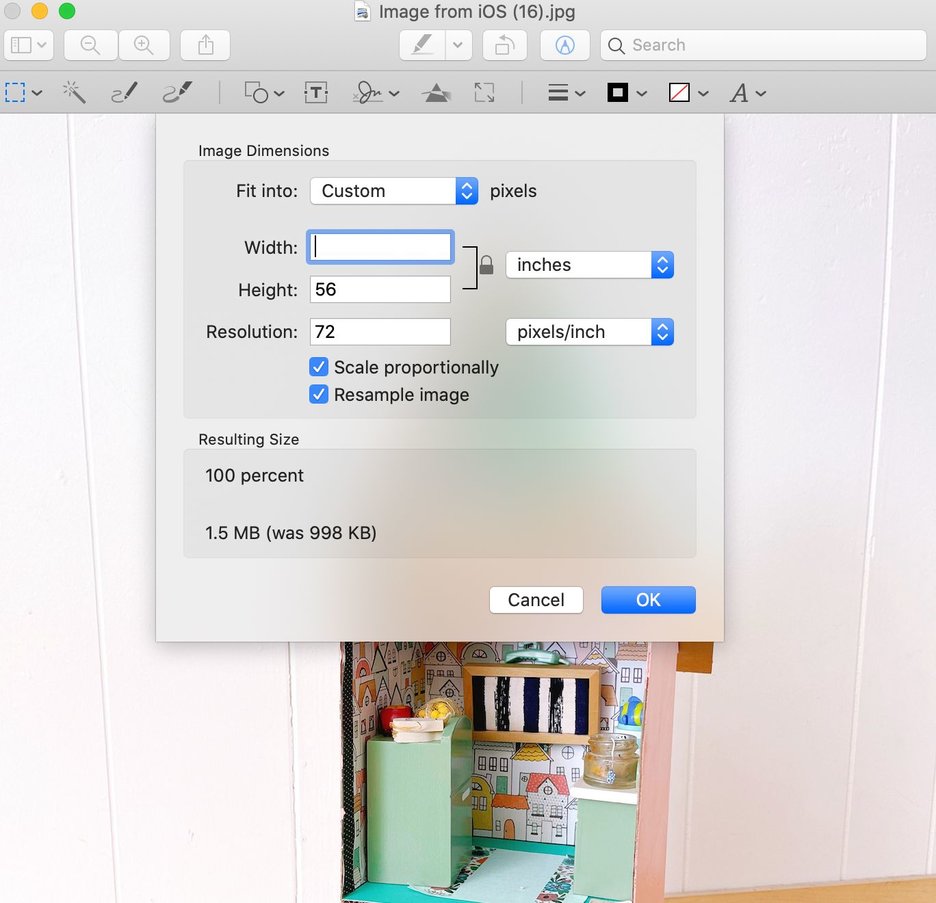 Step one: When you find your image, don't open it. Instead, right click on the photo and select "Properties."
Step two: Once you're in "Properties," click on the "Details" tab.
Step three: Scroll until you see the resolution or dpi of your picture.