22 Chatbooks Reviews So You Can Pick the Best Monthly Photo Book Subscription
"The books are such a hit during the holidays!"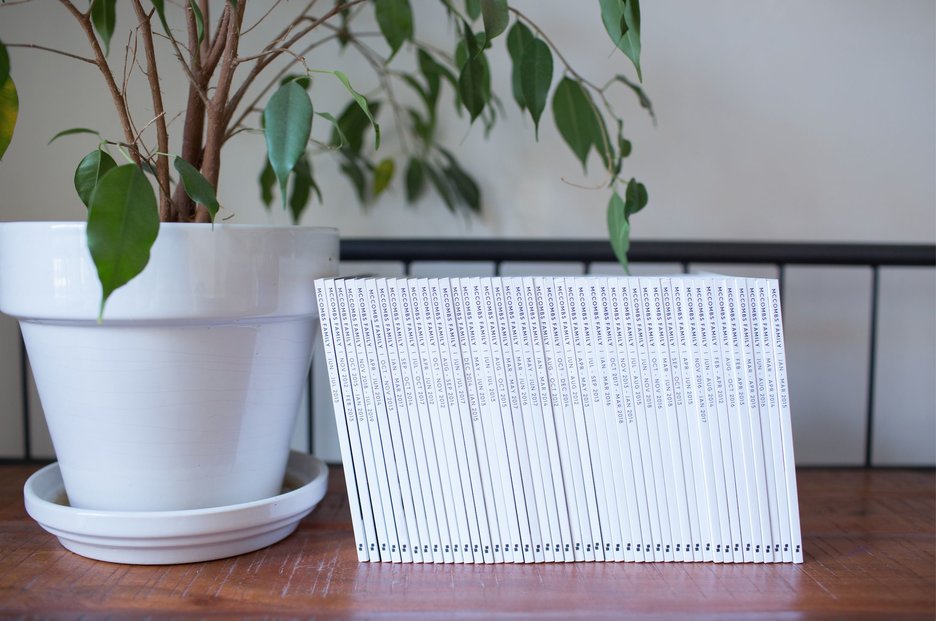 What is the common thread between the following scenarios?
Scenario 1: A group of friends on a girls trip are wondering where they should eat dinner. Everyone pulls out their phones and searches the YELP reviews.
Scenario 2 : A family has just moved into a new town and are looking for preschool. The parents pull up Google to check out the reviews for local places.
Scenario 3 : Your blender broke and you need a replacement. You search Amazon for blenders with the best reviews.
It's pretty clear, right? REVIEWS! Everyone loves reviews!
If you are on the fence about how to make your next photo book, here are what folks are saying about Chatbooks, a phone and web app that creates photo books using your digital photos. Looking for the best monthly photo book subscription? We got you. On the hunt for a super honest Chatbooks Monthly Mini review? Consider it done. Selecting the best photo book maker just got easier with these Chatbooks reviews.
Chatbooks Monthbooks Reviews
"The quality of these books are perfect and make perfect coffee table books!" —Stephanie S.
"I fell in love with these books the moment I saw them. At the end of each month, I easily upload the photos I want and make a little scrapbook for the month. Perfect & easy way to keep memories... I'm going to use them to track my newborns growth throughout each month. Something I will be able to save forever!" —Solana N.
"I've found that using these Monthbooks from Chatbooks has been a lifesaver when it comes to printing photos. I love how it easily organizes your photos by month for you to print in a little book! Plus, it ships straight to your door. WIN WIN!" —Watson A.
"I take so many pictures. But after taking them they live on our computer where the girls barely get to see them unless they asked to. So it's so nice to have finally found a way for the girls to get to physically flip through and enjoy the highlights of our adventures. An added bonus for me is having the photo selection broken down into one month increments. Since we currently have a total of 27,305 pictures in our computer photo library going through just a couple hundred that we have in a month is a lot easier!" —Genevieve S.
Chatbooks Monthly Minis Reviews
"I love making the Mini Books for my granddaughter so she will have memories to look at. A picture is worth a 1,000 words." —Sophie Y.
"Chatbooks is super easy to use! It's a great way to compile memories in one place. I've been making these for my little one and they are toddler approved/durable!" —Ashley M.
"The Monthly Minis are great to use as reminders throughout the year and for the price, I have been using it for the past year and will continue to use them." —Dana R.
Chatbooks Classic Photo Book Reviews
"My sister and I make about 4 Chatbooks a year. We have so much fun getting together and exchanging photos. The books are such a hit during the holidays and come out amazing!!!!! Get those pictures out of your phone and into a Chatbook!" —Christine D.
"I ordered my first Chatbook for my husband for our first wedding anniversary and I couldn't have been more impressed by the quality. I purchased the 10 x 10 hardcover — the size is perfect and all of our photos were printed beautifully." —Tayla G.
"Made a year in review for the year my baby was born. It is perfect. It came really quick, and is such great quality." —Megan C.
Chatbooks Ongoing Photo Book Series Reviews
"Chatbooks has been amazing for the past two years that I have been using the app. I love each and every book that I have been able to create using Chatbooks, and have loved my subscription books that I linked to my Instagram account." —Michael F.
"We have been subscribing to Chatbooks for three years now. I'm so thankful we have picture books out and available for our kids to look at! We all love looking back! Whether it's a book filled with everyday moments or a vacation collection, they are amazing!" —MAGMAYB
"I love my monthly subscription! It allows me to take pictures and have them automatically made into a book. I recommend Chatbook to everyone!" —Nana B.
"I have been doing a Chatbook series for many years now from my Instagram. I loathe taking time to sit down and create a photo book so this is a magical alternative! Furthermore, they have THE best tech support of any product I've ever seen. Thank you, Chatbooks!! Our family adores your product." —Idaho K.
"Chatbooks has made it super easy to get my Christmas cards done. All I did was choose my favorite photos from the year, arrange them how I wanted on the template they provided and wrote a short message on the back of the card. SO EASY!!! Thank you!! Thank you!!" —Raquel C.
"Birth announcement cards came in the other day and they're even more perfect than I imagined." —Zooey W
Chatbooks Gallery Wall Tile Reviews
"Love how my canvas photo tiles turned out. They are so easy to put up. Just peel and stick!" —Kate W.
"Every time I get another printed picture in the mail I tear up a little. Look at these new canvases!" —Alexis B.
"I love my tiles! I just got them last week and they were so easy to put on the wall! They look fantastic, too!" —West
Chatbooks App and Customer Service Reviews
"I am very pleased with my experience! Their app is effective and user friendly. The process is simple to organize and order, without any issues. Highly recommended." —Lynzzi U.
"I have had a great experience with Chatbooks! Last night I accidentally ordered the wrong book, and when I reached out they were incredibly helpful and did everything to make sure I got the right photo book on time! Grateful for companies who care!" —Sydney J.
"My order got lost in the mail once and they took care of everything. They messaged me within 24 hrs and sent me a reprint just in case my order never came in, at no cost to me. A+ customer service. I will continue to order from Chatbooks!" —Nisa11211