28 Best Photo Book Titles for Father's Day
Whether you're going for a gift that's punchy or sappy, these titles will help you nail Father's Day this year.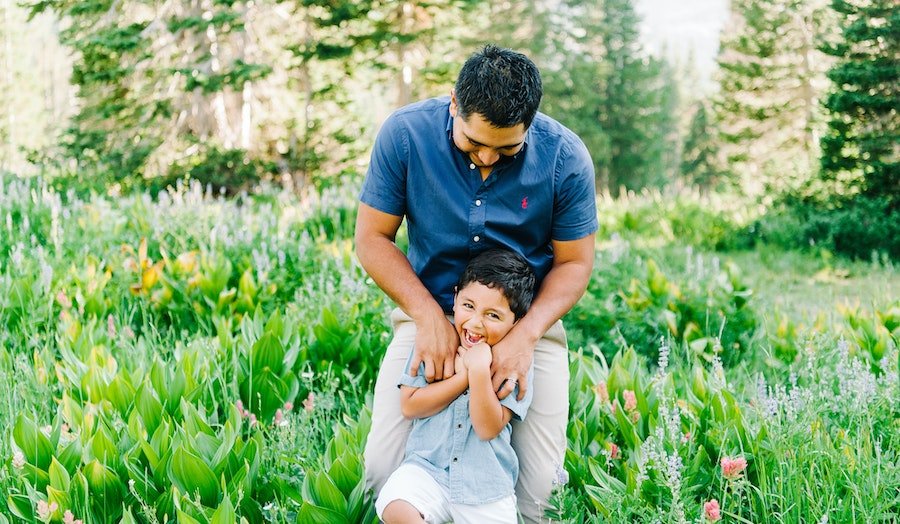 Dad doesn't have to be hard to shop for this year (these gifts work, too)! This Father's Day, add all your photos of him and the little ones into a Chatbooks photo book—don't let those pictures sit in a camera roll graveyard! Choose an interactive Father's Day book and have the kids fill out their favorite things about Dad, then top it all off by choosing the perfect photo book title. Go for something funny or sentimental, or take a look at the most popular titles used by other Chatbookers to design heartfelt, personal gifts for Father's Day. Here are the best photo book titles for the most epic Father's Day present...
Best Dad Ever 2021
Happy Father's Day 2021
Father's Day 2021
Happy Father's Day
Father's Day 2021
Happy Father's Day
Best Grandpa Ever 2021
Cute and Sentimental Titles
To the Hero We Call Daddy
To Our Daddy
World's Greatest Papa
Love You Dad
Daddy's First Father's Day
Papa
We Love You Daddy
When I'm at My Best, I'm My Father's Son
Daddy & Me
Grandpa & His Girls
Look How Old You're Getting!
Dadventures
The Amazing Spider-Dad
Dad and the Kids That Made Him a Father
What's a Dad?
We Have a Hero, We Call Him Dad!
Daddy Sings A Lot of Frozen
Another Year In the Life of a Good Dad
The Man, the Myth, the Legend
Good Job, Dad!
Because Every Day Is Father's Day!