10 Crazy Cute Alternative Mother's Day Cards for the Mother Figures In Your Life
These cards are an easy way to remind the women in your life how important they are to you.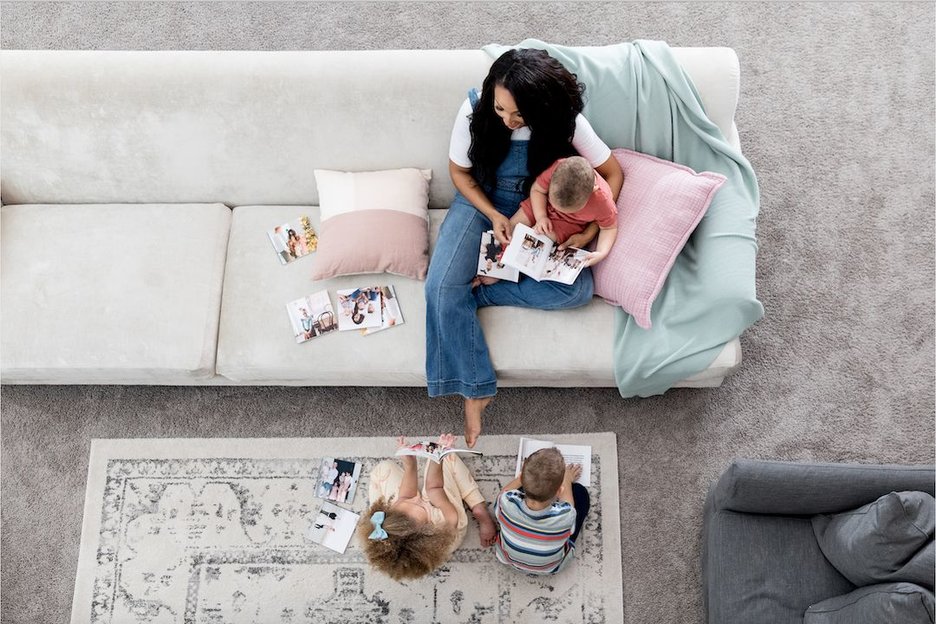 Pop quiz! You've been tasked with finding the perfect personalized gift for mom—you know, the woman who has spent years of her life cleaning up your bodily fluids without complaint. Are you likelier to A) accept the task and unleash your scroll of uber-specific gift ideas you've been keeping just for this occasion, or B) buy her a one-click mug (again)?
While a thoughtful gift (like a personalized photo book, wink wink) is an important part of celebrating Mother's Day, taking a moment to tell the women in your life how much they mean to you is also important. Which is why we've rounded up 10 crazy cute alternative Mother's Day cards for you to express how much you care! Read on for some creative ideas for Mother's Day cards this year.
1. Do you have someone in your life who randomly shows up for your kid's sporting events and always seems to call you to check in on particularly rough days? Celebrate a wonderful chosen family member with this unique card.
2. A lot of us won't get to be with our mothers and mother figures this Mother's Day. Be sure to recognize ALL the moms in your life while staying 6 feet apart.
3. Whether it's your stepmom, neighbor, friend, or colleague, this card is sure to warm the hearts of all your bonus moms.
4. Raise your hand if you've got multiple moms that raised you? With different roles come different cards. This sweet "I'm glad you stepped into my life card" is the perfect way to say thank you to any mom figure who popped into your life and made it that much better.
5. You're doing better than you think you are: the card that everyone needs to get their hands on! Be the one to send it to all of your friends and family members. This Mother's Day, let's celebrate everyone who's doing their very best!
6. What would we do without grandmas? This is a perfect time to recognize your nana — she'll probably appreciate handwritten letters more than anyone else on your list. Especially during an isolated and socially distant time like this, remind her that "what happens at grandma's, stays at grandma's".
7. Know someone who is expecting? Get them a Mother's Day card that offers encouragement and support for all of the moms-to-be.
8. Mother's Day is also an important time to send heart hugs to those who need them. For those who have lost children, don't speak to their children, or who could never have children, let them know how much you love and appreciate them as mother figures with this "thinking of you" card.
9. You're like a mom to me: a simple way to acknowledge the important role any special person has played in your life.
10. Got more than one mom in your life? Go you! Check out this sweet Mother's Day card.