This Mom's Amazing Use of Chatbooks In Her Adoption Journey Will Make You Smile
At first, Chatbooks were a way for Rachel to update her kids' birth families with information and photos.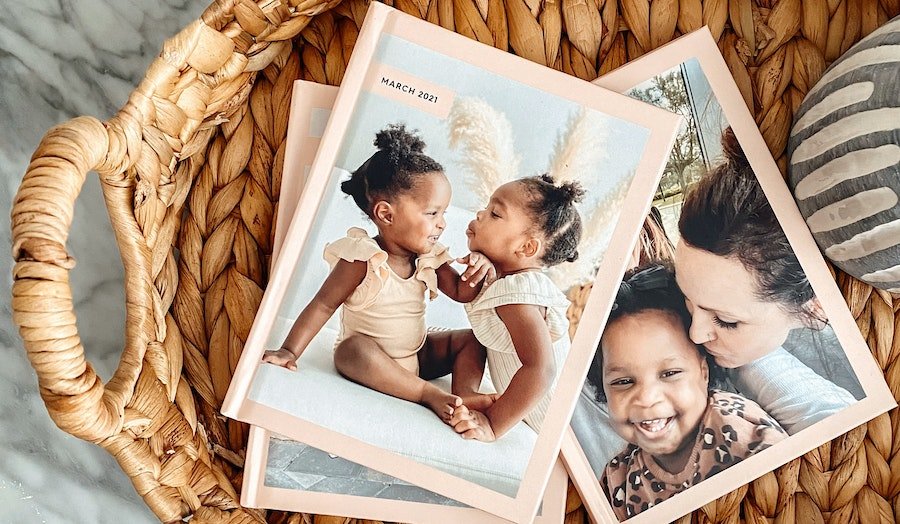 At first, Chatbooks' photo books were a way for Rachel to update her kids' birth families with information and photos. These days, Rachel's family has a collection of their family's everyday moments — memories of adventures her children can look back at. Now a mother to two beautiful children, a son and a daughter, she works as an adoption counselor, helping others navigate their adoption journey and offering advice based on her own experience. Rachel explains how Chatbooks have made an impact on her family, from their adoptive journey to holding onto their everyday moments.
Can you share your family's story?
I am the mama of two beautiful children through the gift of adoption. I struggled for years with unexplained infertility, and after trying multiple avenues to conceive unsuccessfully, it became clear it would be through adoption that we would grow our family. My husband, Skyler, and I now know that our babies were always meant to be a part of our family, and we feel privileged to be their parents. We have an open relationship with both of our children's birth families and both have met their birth families.
How does your family use Chatbooks to save important memories?
We started using Chatbooks as a way to keep our kids' birth families up to date with pictures and information during the first year of their lives. Now, we also use Chatbooks as our own way to document our adventures through monthly photo books. We still send Chatbooks to our children's birth families twice a year (typically for Mother's Day and Christmas) and they love receiving these books! We also love gifting Chatbooks to document fun memories for grandparents or even to friends to document a fun trip or experience.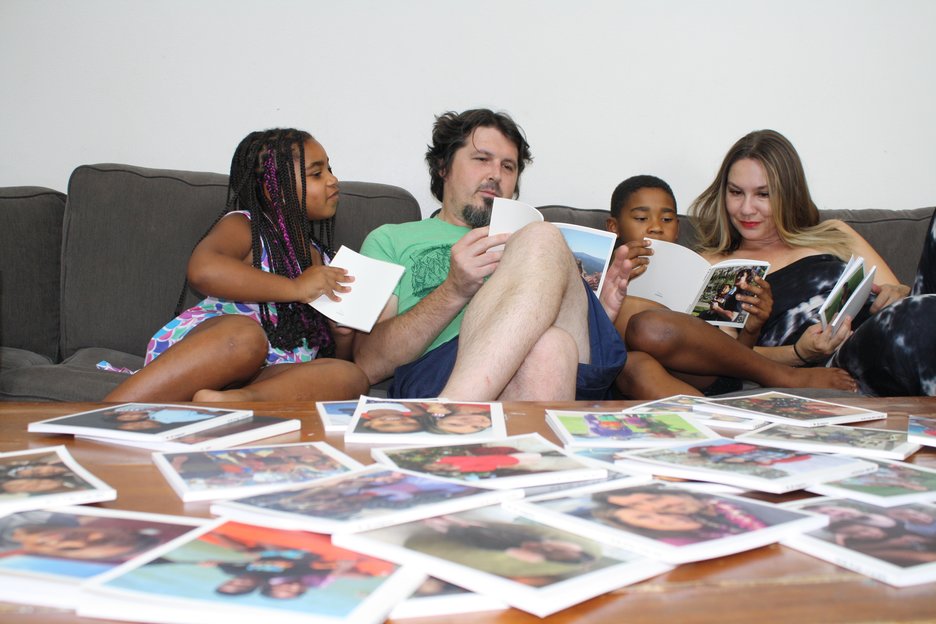 Chatbooks is all about strengthening families; does your family unit feel stronger after looking through your Chatbooks?
The kids love to look at the pictures of our adventures and reminisce about when they were younger. It's so fun to look back and chat with them about special memories, especially ones with their birth families (like meeting up for the first time). We often take time as a family to reflect on how we got where we are, and Chatbooks helps make this possible. I also know they'll appreciate it more as adults when they're able to share with their children a bit more about their childhood.
Tell us about your work as an adoption consultant.
As a Licensed Clinical Social Worker, I've worked in adoption for the last 15 years to help bring other families the same joy I've experienced. I'm very passionate about adoption and excited to currently be working as an adoption consultant for RG Adoption Consulting. I believe my experience working in adoption — and adopting myself — helps families find comfort as they navigate the journey of adoption.