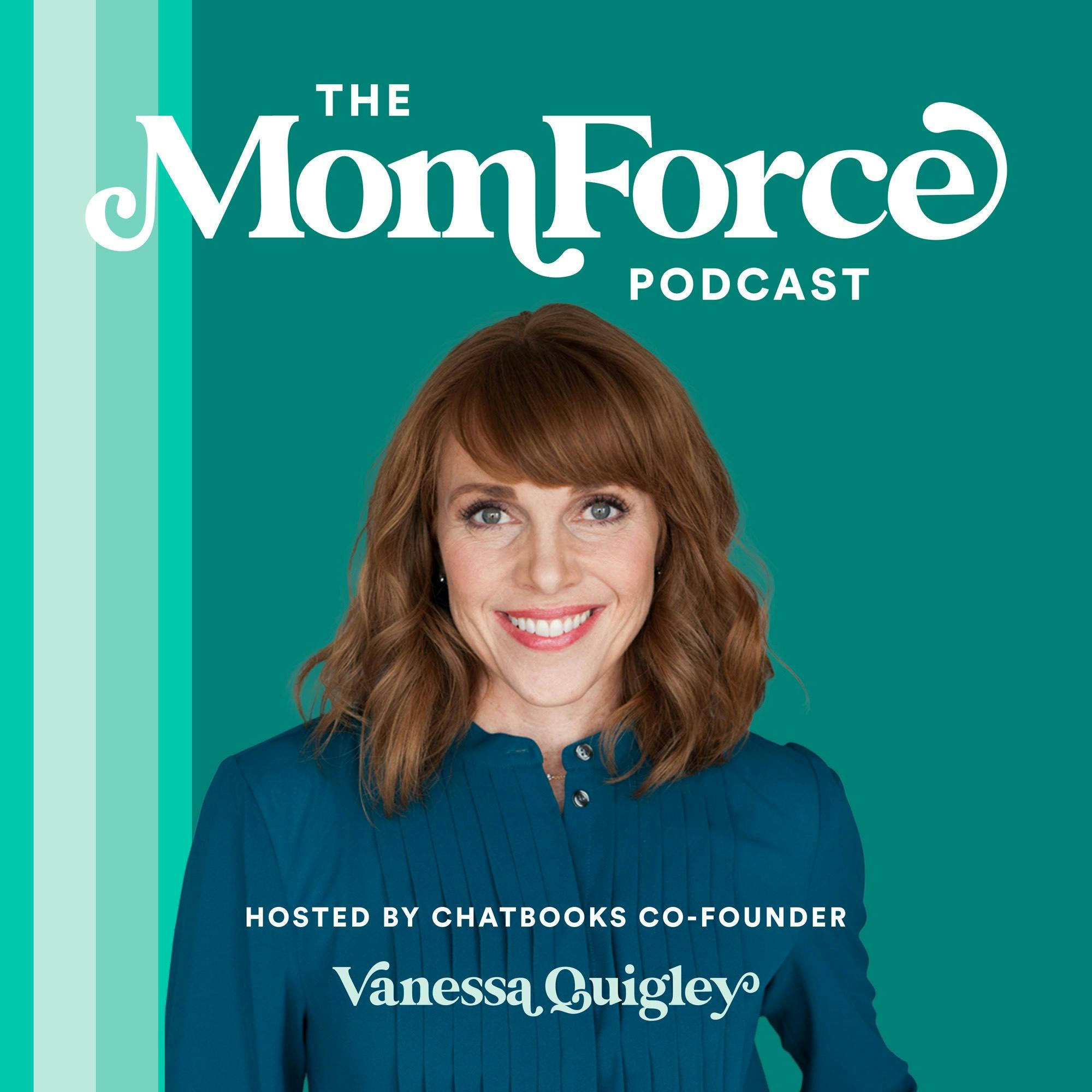 Welcome to The Mom Force Podcast! We know that parenting is the hardest job in the world, and we've got you covered! Vanessa Quigley, mother of 7 and co-founder of the Internet's favorite photo book company Chatbooks, hosts this refreshing take on all things mom as she chats with parenting experts to answer some of our toughest parenting questions. And check out our Facebook group — the

#momforce

by Chatbooks — to see the power of women supporting women. That's the MomForce!
Join the MomForce by Chatbooks
Episode 91: How Venus Morris Griffin Created a Beautiful Life Amid Unthinkable Betrayal and Heartache
Episode 90: The Secret Sauce to Family Relationships with Camila McConaughey
Episode 89: How to Raise Critical Thinkers and Compassionate Leaders with Sharon Says So
Episode 88: Tips for Editing Your Life with The Home Edit
Episode 87: Karalynne Call or @just.ingredients Teaches Why We Must Nourish our Minds and Bodies
EPISODE 86: Julia Marcum Talks Renovation on The MomForce Podcast
EPISODE 85: Lea Michele Talks Pregnancy on The MomForce Podcast
Episode 84: Building Body Image Resilience with Lexie Kite of Beauty Redefined
Episode 83: TikTok Influencer Heidi D'Amelio On Social Media and Teens
Episode 82: 11 Life-Changing Parenting Tips From The MomForce Podcast Season 2
Episode 81: Jamie Kern Lima of IT Cosmetics Talks About Her Journey from Waitress to Billionaire Makeup Mogul
Looking for older episodes?