From Our Family To Yours
We started Chatbooks in 2014 as a small family affair. We didn't have time to make photo books, but we saw how much looking at family photos meant to our kids, and how it made our family story and connection stronger. Could we make it beyond easy to get photos off of our phones and into our family's hands?
That's why we started Chatbooks with a mission to strengthen families of all types. Today, our mission is central to everything we do: in the products we create, our team, our company policy and culture, and more.
Ready for amazing?
Help us build the magic of every day.
Our All-Star Team
Director of Marketing Operations
With 2 kids under 3, work life balance is key to my overall success. With reasonable, flexible hours at Chatbooks I am able to do big, exciting things at work while still enjoying time with my kids everyday.
VP of Finance
I love working at Chatbooks! You won't find a more tight-knit group of all-stars coming together to build an awesome company and product.
Community Coordinator
Chatbooks allows me to work from home while I raise my three kids. The flexible hours are perfect for me to have a healthy work life balance. Working at Chatbooks has allowed me to use my creativity, advance my career, and be part of a fulfilling team.
94% of employees feel very supported by Chatbooks
August 2020 Employee Survey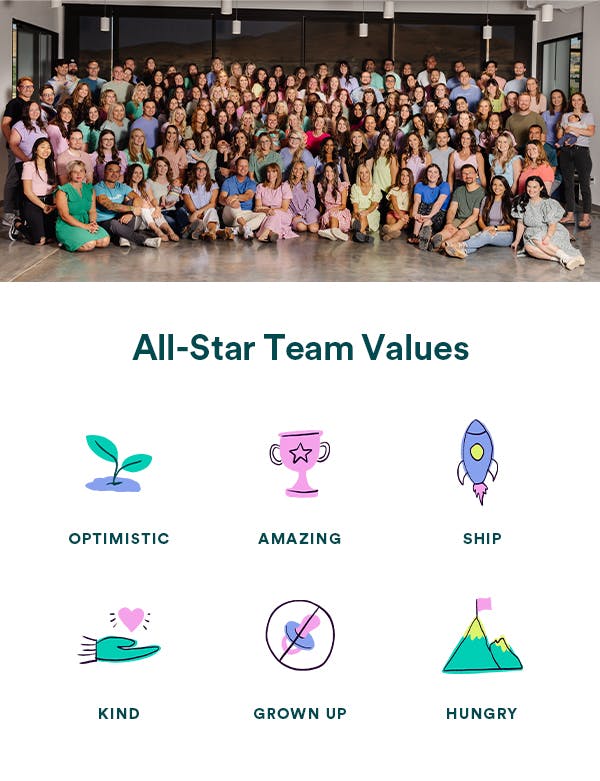 Director of Content & Community
Chatbooks is a shining beacon of how work-life balance should be treated in 2022 and beyond. With required PTO (aka your manager checks in about you taking time off), I feel like I can bring my best, most well-rested self to work everyday.
Director of Product Management
My husband and I are avid travelers, and Chatbooks' unlimited PTO policy gives plenty of time to explore the world!
Senior Product Manager
Chatbooks is the kind of company that encourages us to take ownership in our departments and do what we need to help the company continue to grow... No hand holding here!
64% of leadership positions are held by women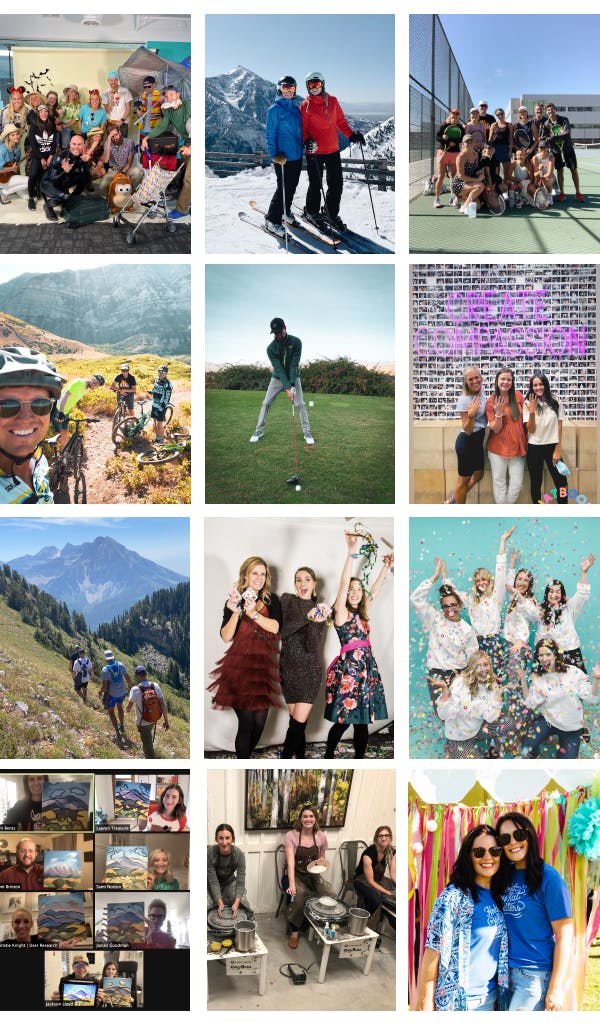 Perks of the Job
Unlimited, Free
Therapy Sessions
Mandatory Time Off:
1 Week per Season
100% of Healthcare
Premiums for Families
100% of Dental & Vision
Premiums for Employees