Baby Shower 101: When To Have a Baby Shower, Who To Invite and More
The only bump in planning a baby shower should be the baby bump!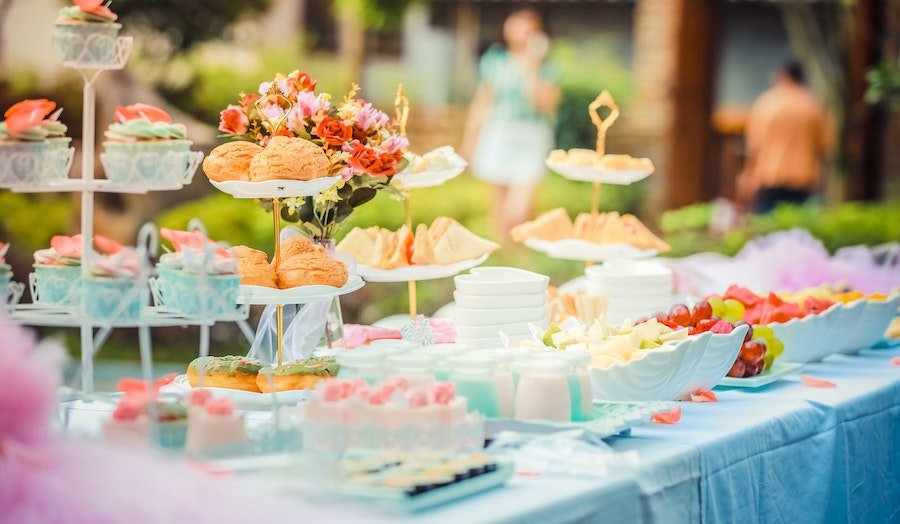 Mom life means finding an unknown sticky substance in your hair hours after you've put the baby down for bed and not even washing it out for another few hours. But these are the joys of motherhood, and if you're planning a baby shower for a first-time mom, you will withhold all the gruesome stories for another day so that you can plan the perfect party for the mother-to-be! Throwing a baby shower doesn't have to be overwhelming. In fact, it can be really simple and fun! Not sure when to throw a baby shower or how to plan for all the guests? We've got you covered with some tips on making this party one that's "bumpin'."
When to have the baby shower
Finding the sweet spot for when to have a baby shower can be difficult, but most people tend to throw baby showers when the pregnancy is six to eight months along. You will want to shower the parents-to-be soon enough to give them time to plan for the gifts they didn't receive. Make sure to loop the future mama or papa in on the details so they can provide their own preferences. Some people want to show more of their bump for photo ops, while others want an early shower so they can have more mobility and energy. For families who are adopting or using a surrogate, they might want to include other elements in the shower to make it feel unique and special.
Be sure to also consider factors like seasons, day of the week and time of day:
Seasons: Holidays are always tricky to plan around, so get some options for dates so that you can rearrange if needed. Ask guests to provide some insight in case a major holiday event conflicts with your party. Spring and summer parties are great to plan a garden party in the backyard, just remember to consider weather conditions.
Day of the week: This will vary from person to person. Some soon-to-be parents who have stay-at-home schedules might be able to plan a weekday party. Others will have busy schedules and sticking with a Saturday or Sunday celebration will be best. Remember that accommodating guests is important so that the honoree can have as many friends and loved ones attend as possible.
Time of day: Many people will throw their showers in the late morning or early afternoon (who doesn't love a good brunch?!). The factors to consider for time of day include activities, daylight, weather and availability.
Who should throw the baby shower
Typically, a close friend or relative will throw the shower for the future parent. In the past, close family members like a sibling or the parents of the honoree would not plan the shower as to avoid the appearance of only wanting gifts from the guests. However, it has become more common practice for family members and in-laws to host or co-host a baby shower. It is uncommon for the mother-to-be to host her own baby shower — she has a lot going on! But if you want to host your own shower for your baby, then you do you.
Who you should invite to the baby shower
A guest list is an important factor for the shower. Make sure to ask the guest of honor their preferences on who they would like to be included on the list. The more guests, the more presents for the future parents, but there's also more work for the party planning. Consider how much is in your budget for food and party favors so that you can plan accordingly. Additionally, if you are a close friend planning for a future parent, you will want to consider inviting friends that are in your circle as to avoid any overlap of other parties that the guest of honor may be involved with.
Consider who is coming in from out of town, how you can help accommodate them and who can bring food and other assistance to your party.
What to do at the baby shower
Planning for these showers doesn't have to be over-the-top or extravagant (unless that's your style — then totally go for it!). You can provide some yummy food, a few games if your parent-to-be is into it, and a time set aside for opening gifts. Make sure to write down who brought what so you can help thank them. Share stories of parenthood, help get the future mother or father excited about this new change in their life and celebrate together as friends and family.