11 Thanksgiving Photo Props You Need for Your Holiday Photoshoot
You'll gobble up these adorable photoshoot accessories.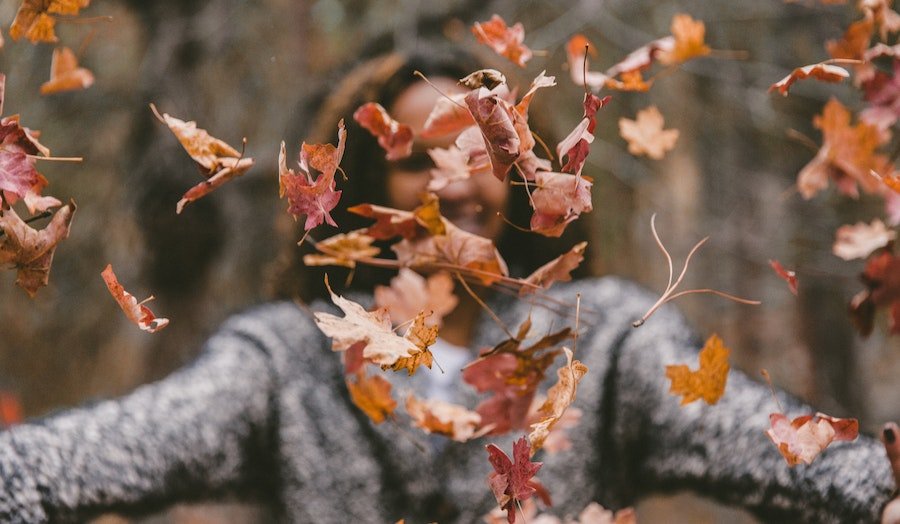 Thanksgiving is all about food and family — and, of course, being grateful. But aside from splitting the wishbone and fighting over the remnants of the gravy boat, there's a lot of downtime before and after the feast. You don't sit and eat the whole day (even though it may feel like it). After the Macy's Thanksgiving Day parade and before all the dishes, there's plenty of things for your family to do together. Your table is filled with so many goodies that make for super convenient Thanksgiving photo props — you'll feel like you're starring in your very own Hallmark holiday movie. This holiday, as you plan for your (hopefully annual) Thanksgiving photoshoot, try easy DIY props that'll take your family pictures (and the bloopers) to the next level this fall.
And after all that time spent on playing football outside or perfecting the art of the turkey craft, it's no wonder your camera roll is filled with cute shots of your family in coordinating outfits (and all those pies you baked with your little ones!). Don't let those pics get lost in your phone, print them in a holiday-inspired photo book, or hang them on your wall with Canvas Wall Tiles. And if you love saving your favorite memories from every month, print 30 pictures each month with a Monthbooks subscription.
Thanksgiving photo booth cut-outs
Your kids will have so much fun playing with these fall-themed cut-outs. As a bonus, you can use these props as decorations for your table for your Thanksgiving celebrations!
Want to add a sweet message to your family photo so that you can use it as your fall photo book cover? Try using a Thanksgiving banner that you can hold up with your family. This is a simple and easy prop that you can find or make.
Is there anything cuter than a baby in a turkey hat? As you are considering your Thanksgiving photoshoot this year, find and collect all things turkey to use as props. Wear turkey-printed shirts, prop up turkeys in your living room or simply let your little ones play with turkey toys!
Get some variety into your Thanksgiving photos with a chalkboard that you can write different messages on! You can either buy a small chalkboard or DIY one with chalkboard paint. Use red, orange and yellow chalk to write out your message of thanks or to draw pretty leaves.
A classic prop for the fall season is corn. Opt to use dried corn for a pretty and traditional photoshoot prop. Consider glamming it up with some glitter and glue if you want some *extra* family photos this year.
If you have a new baby, snap some photos of them sleeping on a bale of hay. If you have young kids, get them sitting together side-by-side with some flannel shirts on. Adorable!
Pumpkins make for great DIY photo booth props because of the bright colors and varieties that you can find. Set up a sitting area with a pile of gourds and snap away!
Thanksgiving is the perfect time to incorporate fall leaves into your stunning family photos. Take advantage of the brightly-colored foliage and use it as a prop for your photoshoot. You can take the family outside and photograph them playing in the leaves or drape your littles in some faux fall leaf garlands for a super cute shoot.
Fall is the best time of year because of one thing and one thing only: LAYERS! Nothing better than scarves on sweaters on scarves. Grab some cozy blankets and your best sweaters for a cozy family photoshoot. Get everyone bundled in a cozy, neutral color palette (using lots of whites, beiges and greys) and set up your photoshoot on the couch. Bonus points if you can incorporate faux fur pillows and throws!
It's never too early for snow when it comes to the holiday spirit. If you live somewhere where snow likes to come a little early, use it to your advantage by taking some beautiful winter-themed photos with the icy landscape as your prop.
A great way to really amp up your Thanksgiving photoshoot is to include your dining table laden with delicious food in the picture. Want an out-of-the-box Thanksgiving photoshoot? Use food as a live action prop during an outdoor food fight!