12 Women Share The Best Advice They Ever Received From Their Moms
We asked our community what advice they cherish from their own moms— no matter how unexpected.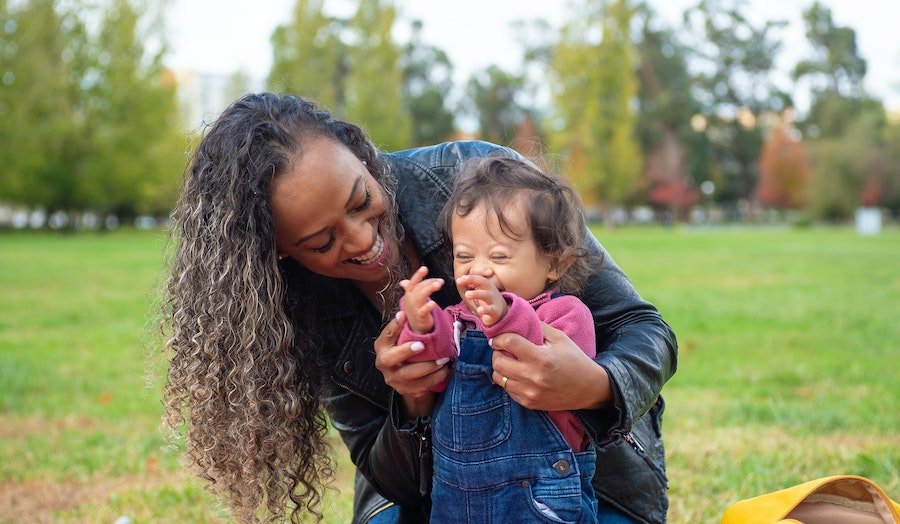 You can't plan motherhood — and you sure as heck can't plan for all the curveballs life, or your kids, will throw your way. We asked Chatbookers in our No Judgment Zone Facebook group to share their best and most unexpected advice, no matter how bizarre. If you're looking for more judgment-free content, join No Judgment Zone for help from fellow moms, tips and tricks and of course, special Chatbooks promotions.
What is some of the best, unexpected advice that's really helped you?
"I wanted to quit so bad at the sport I was playing, because I wasn't getting any playing time. We won the championship game and I didn't even want the medal, because I didn't earn it. My mom told me, 'If you quit now, you will quit every single day of your life.' That stuck with me and I decided to practice and work hard." —Krista N.
"Your kids will always repeat what you say at the worst possible time so watch your words. And when they do it, save yourself and don't laugh — you'll only make it worse." —Keenan S.
"I loved reading as a kid. I was 6/7 and I would read every night, out loud. My mom would get so annoyed and would tell me to 'read with my eyes.' That is how I'm able to read 2-3 books in one night. I do not hear the words in my head when I'm reading." —Hermielou M.
"'You can't cook spaghetti in a birdhouse' sounds ridiculous, but my mom told me this when I was shopping for my first college apartment and was buying more decor than necessities. She meant, take care of the necessities first. The fun stuff will follow!" —Bailey W.
"Don't fight with your spouse when you are tired or hungry. To this day, my husband knows that when a disagreement starts that it's best to feed me and let me go to bed." —Hillary M.
"Always keep your sink empty and your laundry ready for a load. You never know when someone's going to puke." —Karen W.
"Look at your husband, listen to the nurses. It's pretty specific for labor... but also was super helpful." —Jordyn G.
"Shine on your own first, and the rest will follow." —Suzie D.
"Even in the harshest storm, a rainbow always follows." —Priscilla G.
"My mom has said two things: WRITE THINGS DOWN! I find now when I have trouble it can be traced back to not writing something down! Put your laundry pod in the bottom of your top load washer! I wrestled for 6 months with semi-clean clothes until she gave me that tidbit!" —JE T.
"Never say the first thing that comes to mind in a fight. Take a beat and think about it. If it's something that you know will hurt the other person, something you can't take back, you'll probably regret saying it." —Megan M.
"Live beneath your means! My mom lost her father when she was 18 and she had to drop out of high school to support herself and her mother. One thing she learned was just how little you need to be happy. Even as I grow in my career, I always try to keep things simple and not spend just for the sake of spending." —Alison C.