Welcome to the MomForce Podcast! Vanessa Quigley, mother of 7, entrepreneur and co-founder of Chatbooks, hosts this refreshing take on all things mom. Along with her 4 sisters, they'll get into the nitty-gritty of real life parenting together, bringing you some tried and true tips and tricks to help make mom-life a little easier. And check out the #momforce by Chatbooks Facebook page.
Episode 46: Distance Socially, Eat Locally with @waffluv @jdawgs @bambamsbbq
#Socialdistancing has upended most of our lives. We've been told to "stay safe, stay home". And while that is exactly what we need to do, it's created a dire situation for many businesses that rely on the public to keep their doors opened. No industry has felt this more than your local food joints! Without major corporations backing them, these "ma and pop" shops have had to get creative in how they can continue to provide services to their customers while maintaining the recommended and sometimes mandated rules of #socialdistancing.
In today's episode of The MomForce Podcast, host Vanessa Quigley is joined by her husband (and Chatbooks co-founder / CEO) as they chat with three local restaurants about how they've had to adapt to the current situation. 
Adam Terry, the owner of Waffle Love says the best thing you can do right now is to order a full priced meal! He says that businesses like his have significantly slimmer margins, so literally, every penny helps! What's Vanessa's favorite thing on the menu? Chicken and waffles!
Cameron Treu, the owner of Bam Bam's BBQ (and host of The Nitty Gritty Podcast) says to spread the love! If you are heading to a drive thru that has 20 cars lined up, maybe find a joint that doesn't. Look for a place that doesn't even have a drive thru, but have improvised with a pull up service. Everyone needs a little bit of love right now. 
Jayson Edwards, the owner of JDawgs says to get scrappy! Rethink how you sell your food. If that means creating "at home kits" then do it! Jason and his team put together DIY kits of their famous hotdogs and special sauce for families to pick up and enjoy at home.
This is a weird time. A hard time. And seeing communities band together to help support local businesses show that the human spirit is ready for the challenge. If you are able, order take out. When #socialdistancing becomes a thing of the past, we are going to want to hit up our favorite hot spots and supporting them now will ensure that their doors will be opened and ready to serve!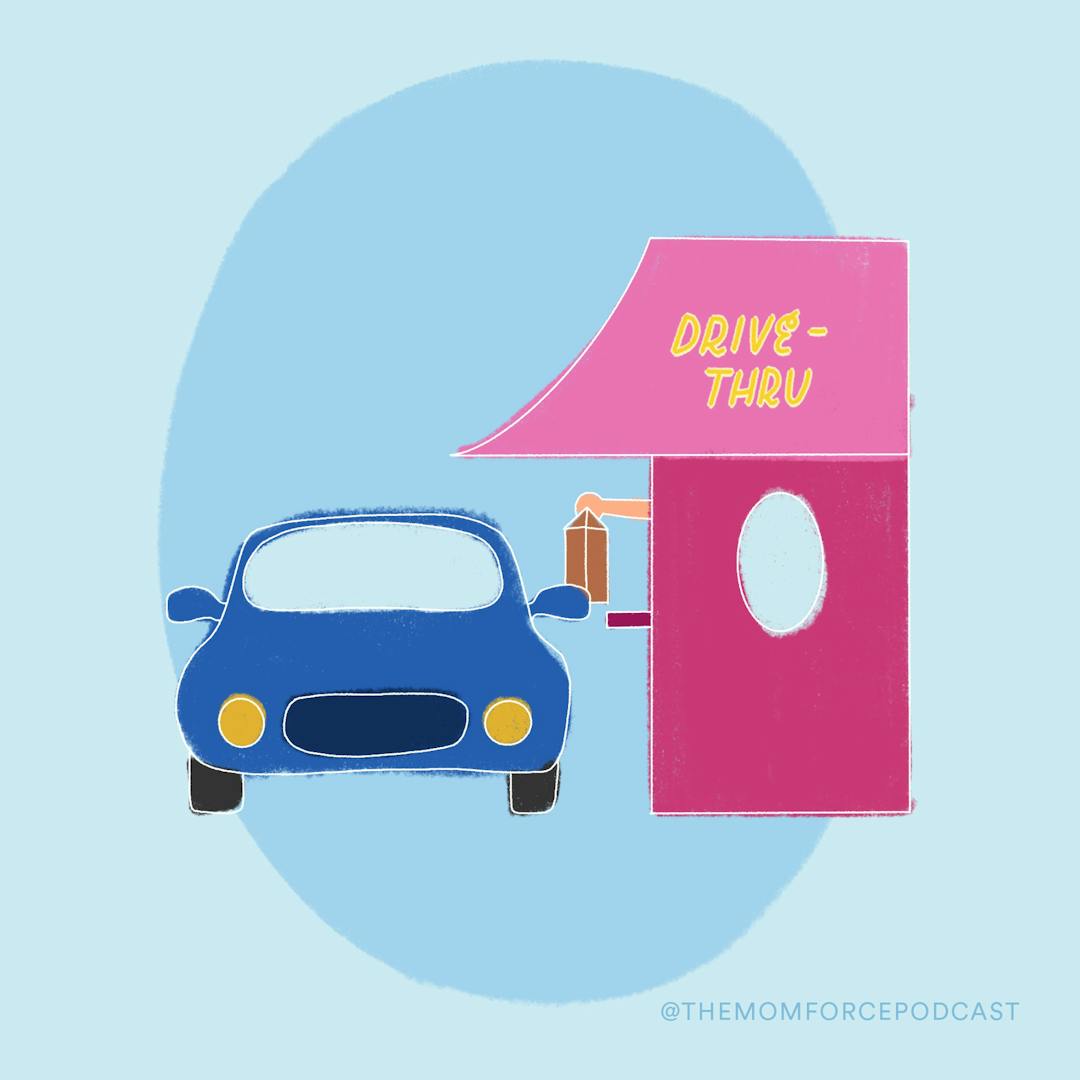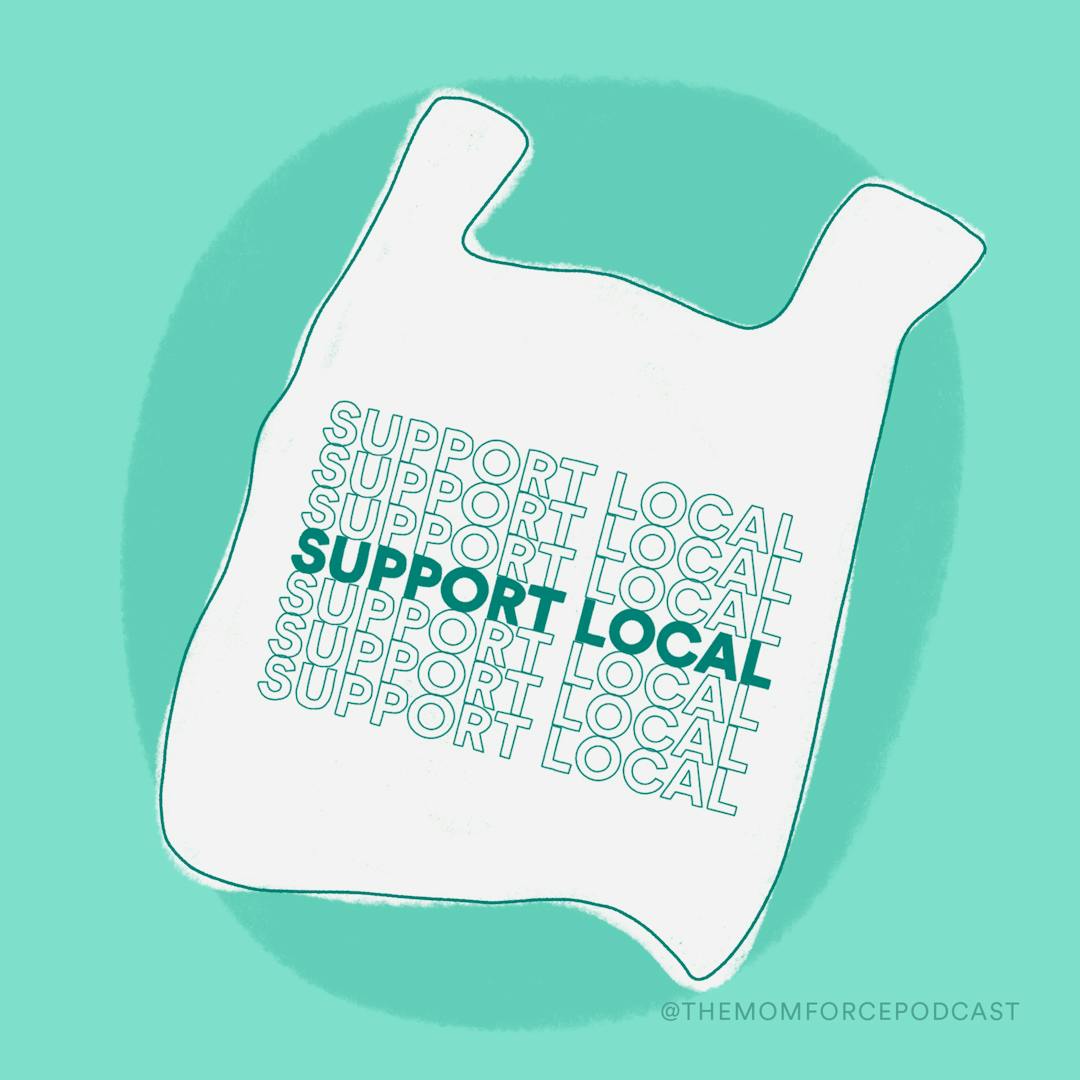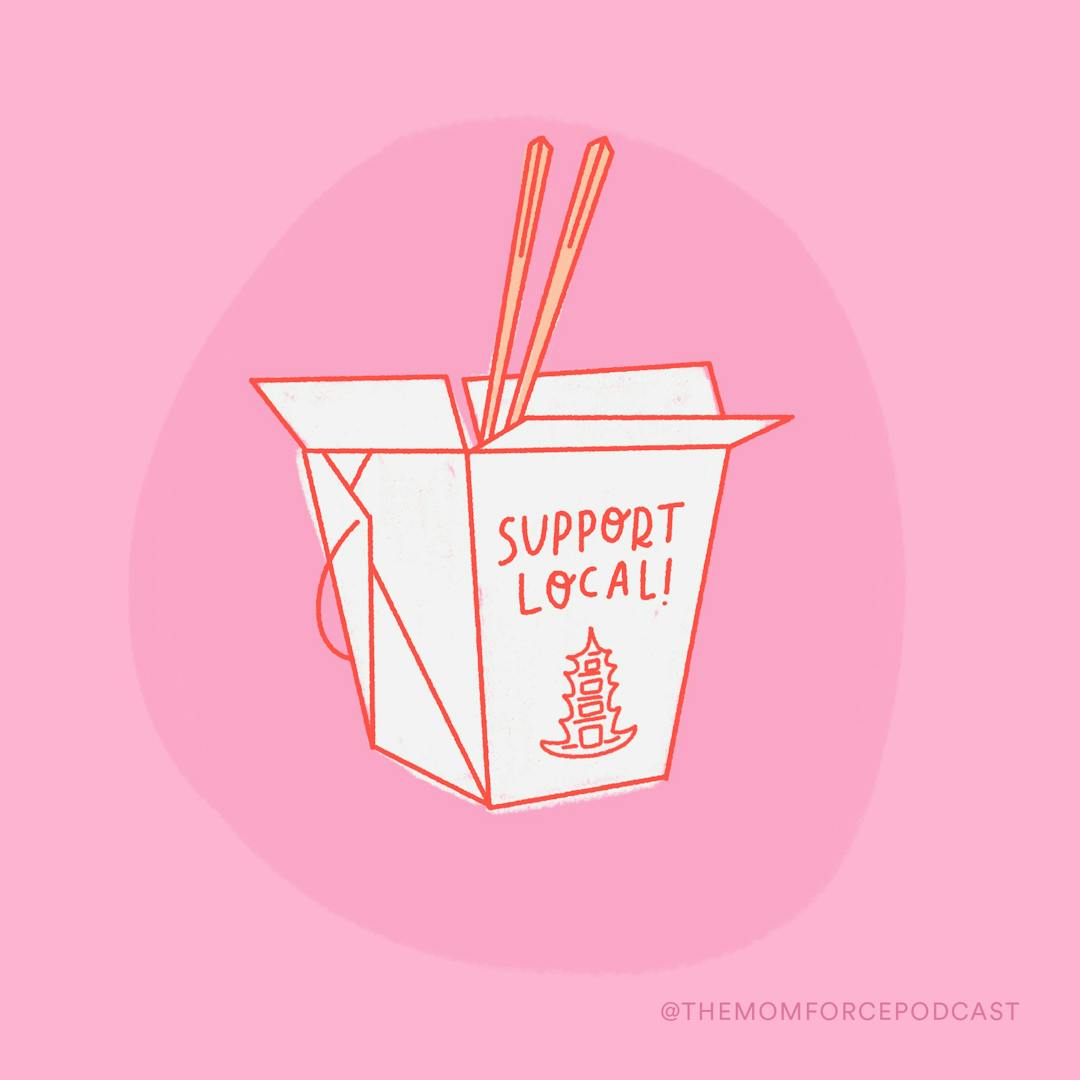 Check out Waffle Love's TV debut on the Food Network's The Great Food Truck Race! Click HERE.
Listen to Vanessa and Nate's guest appearance on Bam Bam BBQ's The Nitty Gritty Podcast. Click HERE.
And last but not least: Here is Vanessa and Nate's top 10 local food places to eat at, in no particular order!
Waffle Love
Bam Bam's
JDawgs
Bombay House
Asahi Sushi
Aubergine
Pizzeria 712
Guru's
The Chocolate
Ernie's
Also, want more tips and tricks on tackling motherhood (especially during Covid-19) - Follow us at @themomforcepodcast
Then be sure to head over to our MomForce Facebook group - full of thousands of moms from all over the world, helping each other through the highs and lows of motherhood/womanhood and life, including WFH, homeschooling, self care!