Square or Rectangle: You're All Squared Away
Last week, Instagram announced that they would allow users to post photos in landscape and portrait orientation as well as the traditional square crop we've all come to associate with Instagram. When Instagram started, the square crop was a novel choice. As Instagram grew, the square-cropped photo quickly became the standard for which Instagram was known. Now, many Instagram users grow weary of the square crop and are wanting to post non-square photos to their accounts.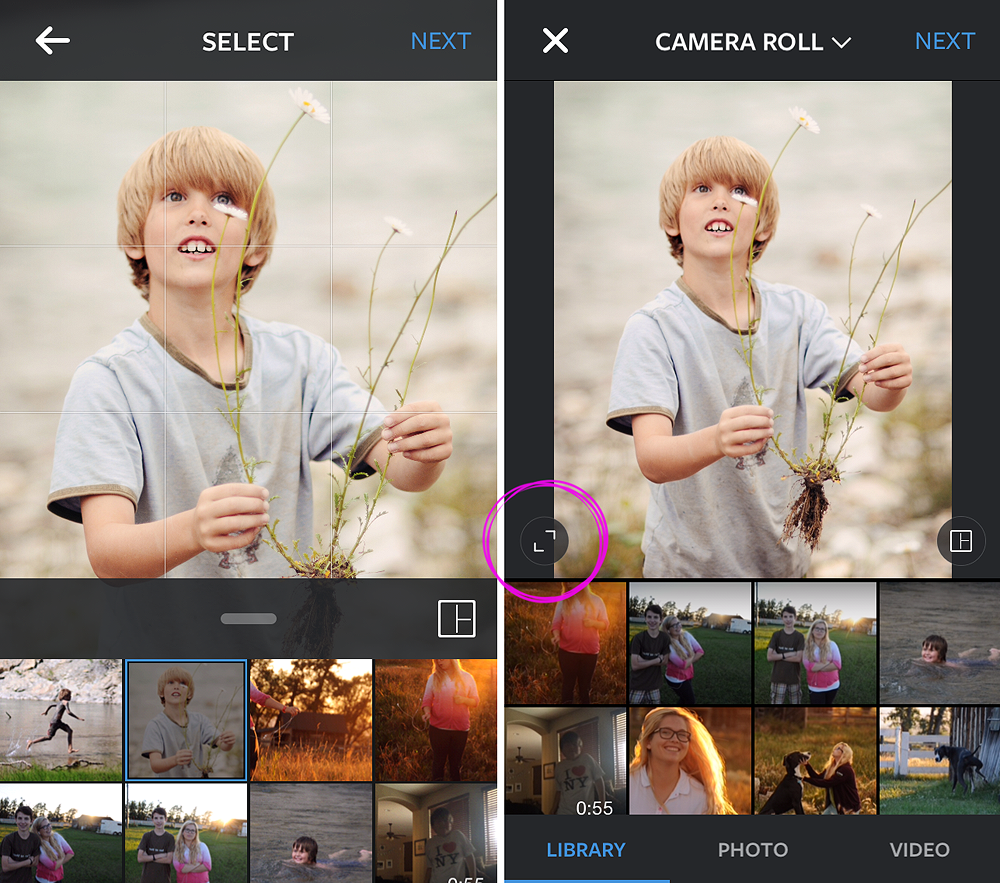 Why the change?
Instagram says that although the square format has been and will always be a part of who they are, "the visual story you're trying to tell should always come first." They realized that a large number of IG users were using outside apps to add borders to their photos in order to retain the original dimensions of their photo when posting to IG.  The square crop was putting limitations on photographers, and so Instagram made it easier for photographers to have more choices when cropping their photos. Now, IG users have the option to adjust the orientation to portrait or landscape when posting to Instagram (see photo above, circled in pink). In an IG user's feed, the pictures will show up as center-cropped square photos so as to keep the clean feel of the profile grid when being viewed by followers.
What this means for Chatbooks
Chatbooks has never cropped photos (other than the full-bleed photos on the covers of custom books). The only reason the photos in Chatbooks appear square in Instagram series books is because that is what is uploaded from Instagram to Chatbooks. Custom books have always printed photos as uploaded, whether that be square, landscape or portrait. We are confident that the change with Instagram will not affect how our photos print in Chatbooks Instagram series books. If you want to see how your photos will print in your chatbooks, make sure you check out your preview window. If you ever see anything that concerns you, please contact support and they can make sure your photos are going to print the way you want them to.
Keep chatbooking!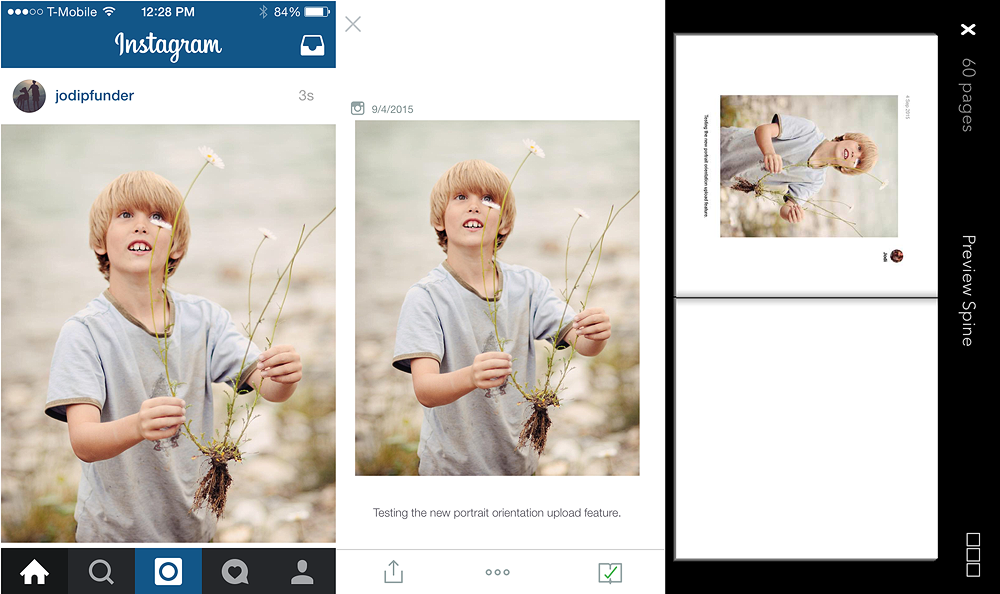 From Instagram to Chatbooks, and as viewed in the Chatbooks preview, the photo retains its dimensions without cropping.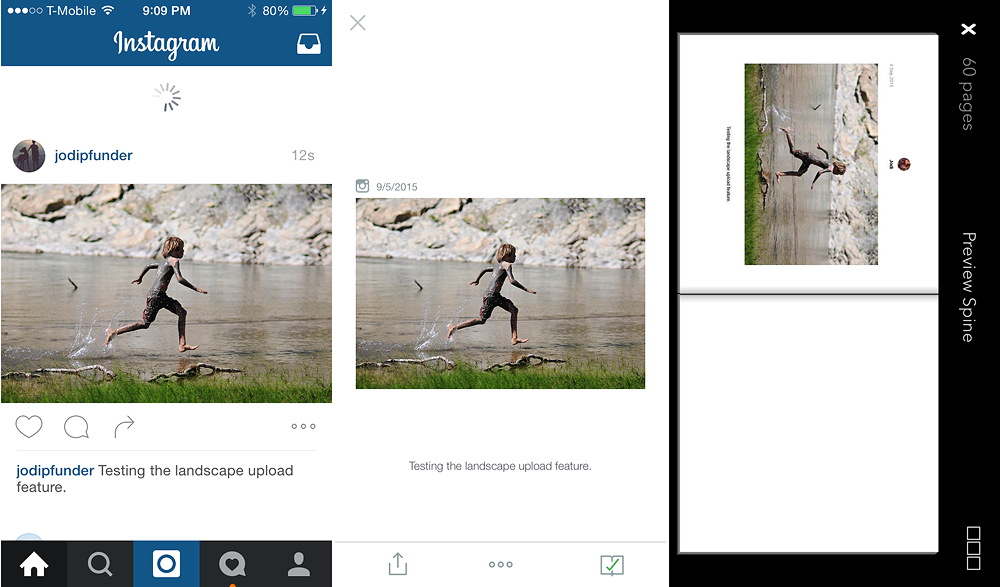 And a landscape photo, from Instagram to Chatbooks.