[object Object]
"I think all of us just need to have a kind heart, whether that's for autism or any disability."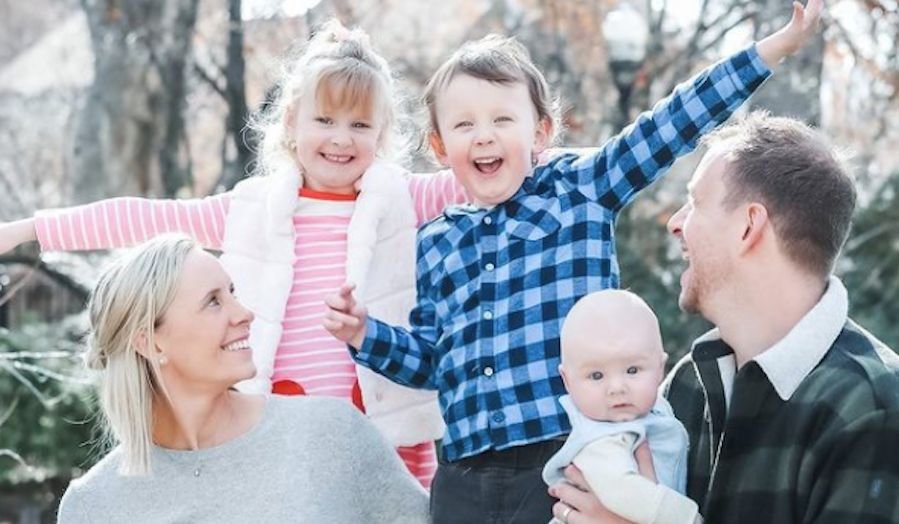 For parents of children with special needs, it's hard to see your child and their diagnosis be consistently misunderstood. Your job as a mother completely changes, says Renae Ingles, who's son, Jacob, was diagnosed with Autism Spectrum Disorder a few years ago. Since then, the mother of three and retired pro athlete, along with her husband, NBA player Joe Ingles, has become a vocal advocate for autism awareness, research, and education. Renae stopped by The MomForce Podcast to share advice for parents who have recently learned their children have special needs—and clear up some common myths about autism.
How has motherhood changed for you?
You could sit down with every mom in the world, and they could give you a tip, and you still wouldn't be prepared. I think going through it is something totally different than looking, hearing, or watching other people go through this motherhood journey. So it's been a tough one, but easily the most rewarding and best experience of my life.
What advice do you have for parents with a child that's recently been diagnosed?
What we've found hardest is going home with a manila folder that's full of white sheets of paper, resources, things to rate, websites to look at, and people to call to try and get into therapies. And it's just overwhelming. There's just too much, so much, and you don't know what to take on board and what not to. So the very first thing that I would tell a parent to do, if they're sitting in that office and they're hearing the diagnosis, is just to breathe. Take what has been said and realize that it's not doomsday. And I mean that in a really nice way—we just thought our life was over: What does this mean? Now? Everything has to change. I'll stop my career. We'll do that. And I think after that initial couple of weeks of not sleeping, I stayed up every single night researching and reading. I don't think I slept at all those first two weeks. And then at the end of the two weeks, we kind of just went, you know what, let's just do it. We can do this. We've got this, let's try and drop the stress of it and just take it one step at a time.
What advice do you have for parents with a child that's recently been diagnosed?
I would not change Jacob's autism diagnosis for anything. He is the most beautiful, funny little boy that you will ever come across. Jacob didn't become autistic that day that we were told he had autism. He's always been Jacob with autism and that's who he is. It's part of who he is. And it's part of our family now.
You talk about how autism can be misunderstood — what does that mean?
There are so many misconceptions. I could list them off—that vaccines cause autism, that autistic kids or autistic people can't show empathy, that autism can be cured—they're all completely untrue. But what I would say is the number one thing that I want people to know about autism is that you can't see autism. It can look so many different ways in an individual or a person, it's a neurological and developmental delay or condition. And it doesn't look a particular way. So you might see someone out in public struggling with something in a situation, or maybe not understanding social cues, but there's nothing in that telling you that that child is autistic or has a special need. So I think just all of us need to have a kind heart, whether that is for autism or any disability.
Listen to the full MomForce Podcast episode for more of Renae's wisdom, check out Kulture City for more about sensory inclusive locations near you and follow her on Instagram.