There's a good chance that, on recent strolls through your neighborhood while trying to keep the kids entertained, you've spotted some rainbows. With kids staying home from school these days, people have gotten creative with ways that they can help local kids fight off boredom and take a little load off of parents who have spent the day "homeschooling" while likely also working from home. After the first wave of rainbows hit windows and doors alike, people have now started leaning into the phrase "Let's All Be Well" as a little note to add to their multi-colored window-scapes. There's even a pretty robust Instagram trend of #letsallbewell.
That's why we made a printable coloring page just for you (after we saw that you loved our family portrait coloring page so much!). In our "Let's All Be Well" coloring book page, you and the kids can fill in the letters and then take some extra time to color in the surrounding shapes in ROYGBIV. We're always looking out for you, so these extra shapes are intended to occupy a bit more of your kids' time and, of course, give you a much-needed brain break.
Hang your coloring book page up with your pre-existing rainbow, or use this an excuse to do a whole lot of coloring all in one day. And we'd love to see how your window turns out, so be sure to post a photo of your colorful sky to social media and tag us here @Chatbooks.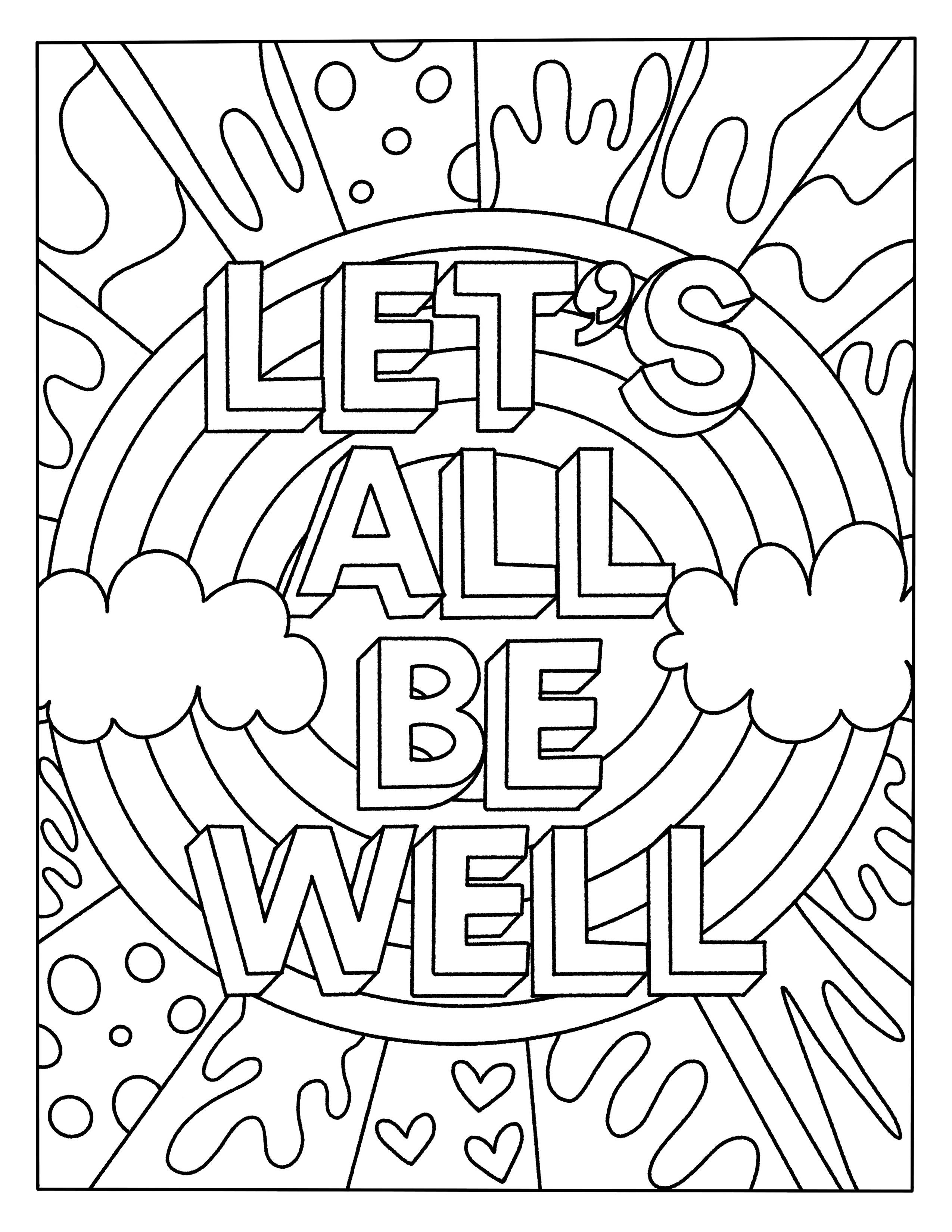 Looking for more fun freebies? Check out our:
Also, join us on the #momforce by Chatbooks Facebook page and follow Chatbooks on Instagram to crazy relatable parenting tips and tricks.