12 Pumpkin Patch Photoshoot Ideas To Take Your Pics to the Next Level
You'll want to print these epic photos!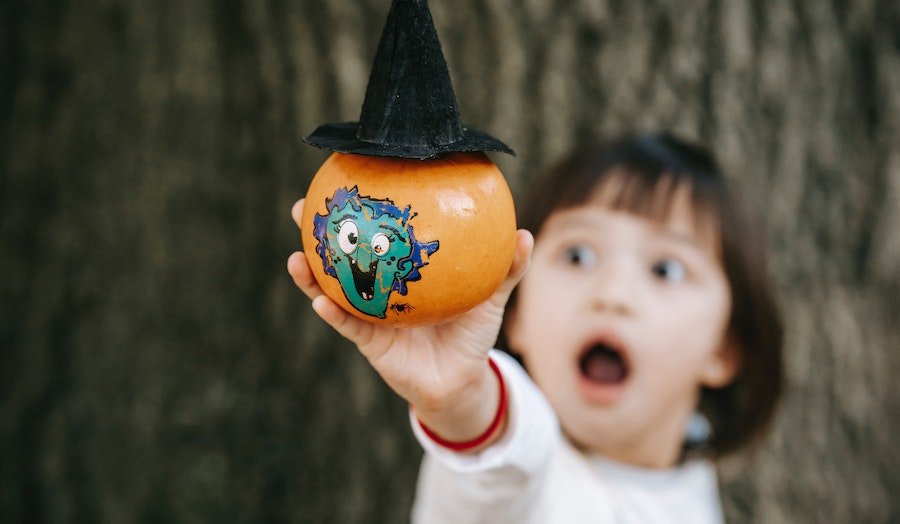 If you're someone who's itching for a weekend at the pumpkin patch right as August turns to September, who could blame you? When it comes to the autumn, it's all about fun family activities like hayrides and haunted drive-thru events to apple picking and trips to the local costume shop. There's so much to do, you need two whole moments to cram all those moments in!
And whether you're thinking about your holiday card super early, or just picking your favorite season for family photos, there's always one great spot for fall pics: a pumpkin patch photoshoot at a local farm. Using cute Halloween props, plenty of flannel and some funny poses, you can nail incredible fall photos for free by just using the camera on your phone! Don't be spooked, just bring a tripod.
And after all that time spent coordinating your pumpkin patch photoshoot, it's no wonder your camera roll is filled with cute shots of your family in flannel (and all those pumpkins you posed with). Don't let those pics get lost in your phone, print them in a fall-inspired photo book, or hang them on your wall with Canvas Wall Tiles. And if you love saving your favorite memories from every month, print 30 pictures each month with a Monthbooks subscription.
Pick your pumpkin
The best part of going to any pumpkin patch is picking out your favorite pumpkin to bring home with you. This might be a gourd of your choosing for decor, carving or eating. Whatever it may be, snap an adorable photo of the picking process.
Let a photo filter guide your shot
Your local pumpkin patch is unique and different from any pumpkin patch out there, so be sure to find some of those unique aesthetics to add to your photos. Snap photos of the ambiance and props that may be sprinkled throughout the pumpkin display to really set the scene. And let the vibe of a filter inform what you capture. If your filter plays up contrast, snap white and orange pumpkins together. If your filter has a sepia tone, look for cool color to break through the tonal wash.
Hold the biggest gourd you can find
Once you've gone through your picking process, show off your favorite pumpkin in the patch! Hold the pumpkin in a unique way, have your child hold it up proudly or do a close up of your pick. For added interest, play around with the biggest pumpkin you can find. This will add some fun elements of scale to your photo.
Capture surrounding scenes
Often, a pumpkin patch comes with a local market full of the fall's harvest. Take a few photos to remember the day's activities with your friends and family.
Snap the sign
During your pumpkin patch photoshoot, take some wide shots of the whole patch, and grab a few pictures of the farm's signage. These shots are great for adding to an album as a way to remember and honor your local businesses.
Keep it candid
Going to the pumpkin patch is a great family activity, especially if you have littles! Be sure to take photos of your family laughing and having a great time together.
Line 'em up
Line up some pumpkins for a super cute photo op. Choose one pumpkin per family member and create a line up as a pseudo family photo.
Take pics of fall treats
Drinking hot chocolate, eating donuts and spending time together are some of the best parts of the fall festivities. Be sure to capture those awesome candid moments with your loved ones.
Round up the kids
The best part of any day at the local pumpkin patch is seeing your little ones enjoy themselves among the rows of gourds. Don't forget to take some adorable shots of your children as they are experiencing the magic and wonder of the autumn season. If you had friends or neighbors tag along, snap a big group shot.
Score a holiday card photo
This activity is also a great time for a family photo. If your whole family is able to come together, grab a few family photos of you dressed in your fall best. Pumpkins and hay make for some of the best colors to really make your family photos pop.
Try a hay ride
Want a slightly different look for your pumpkin patch photoshoot? Take shots on the hayride! The neutral colors of the hay may for a great cozy background, and you'll capture so many natural smiles and giggles while the ride is in process.
Capture corn maze fun
If your local pumpkin patch has a corn maze, be sure to take the whole family along for an exciting adventure. This will bring a smile to your children's faces and is sure to be the highlight of the day.