Photo Book Ideas: Make a Vacation Book
How I Chatbook
Every Chatbook tells a unique story. The How I Chatbook Series is a collection of those stories highlighting how people around the world use Chatbooks to help them hold on to what matters.
In this article, we'll show you how to make a vacation book.
Meet Cosy
Cosy is a collegiate volleyball player at a top-ranked university and an avid traveler. She had been saving money for years to realize her life-long dream of traveling to Southeast Asia, but once she'd finally saved enough money, she realized she had no one to go with her.
She reached out to everyone she could think of, but to no avail. That is, until she turned to one of her first and oldest friends…her dad! He managed to take the time off from his job to join her on the trip and they had a blast together! The trip was filled with endless laughter and countless memories. Best of all, Cosy was able to bond with her dad like never before.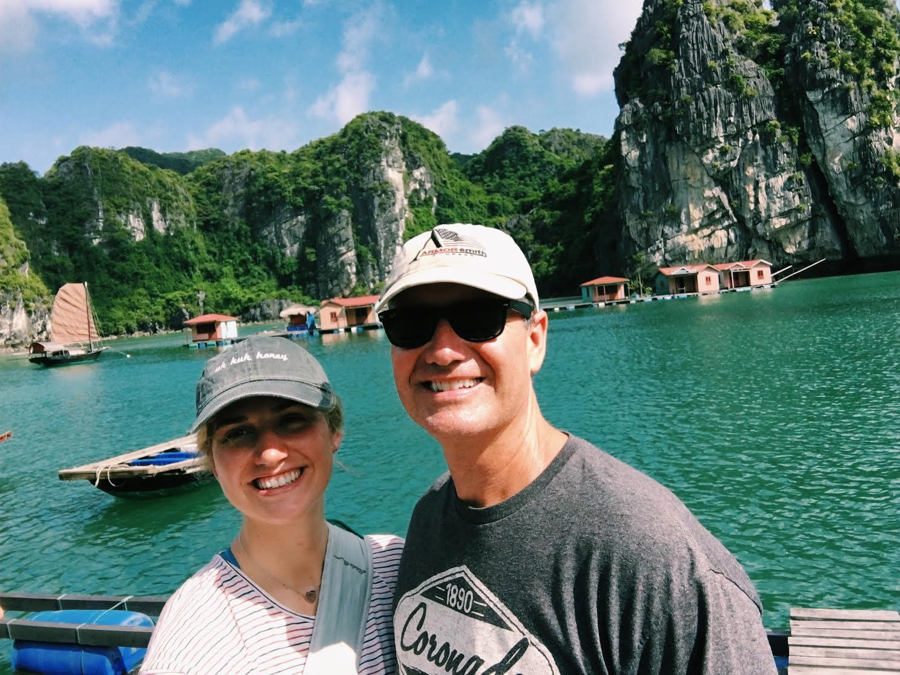 After the trip, Cosy wanted a way to hold on to the memories that made the trip so great, like the street markets of Vietnam, the ancient temples of Cambodia, the limestone islands of Halong Bay, and all the inside jokes in between. So, she made a Chatbook of their trip!
"I didn't want all of the pictures we took to get buried in the 'memory landfill' of my camera roll…" says Cosy, "So a Chatbook was the best way to go!"
Cosy added a personal touch to the book by writing all of their inside jokes as the captions for the photos, and she printed a copy for herself and one for her dad. Now, whenever they get together, Cosy and her dad like to re-live the memories and the laughs together!
How Cosy Created a Personalized Chatbook of her trip: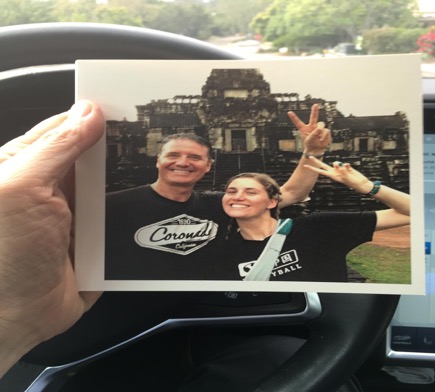 1. First, she went through her camera roll and favorited the best pictures from their trip.
2. From the Chatbooks app on her iPhone, she created a new photo book series with "Camera Roll Favorites" as the source.
3. Finally, she added the inside jokes and personal notes as captions.
4. She ordered two copies of the series, one for herself and one for her dad.