11 Personalized Memorial Gifts to Remember a Loved One
"The life of the dead is placed in the memory of the living" —Marcus Tullius Cicero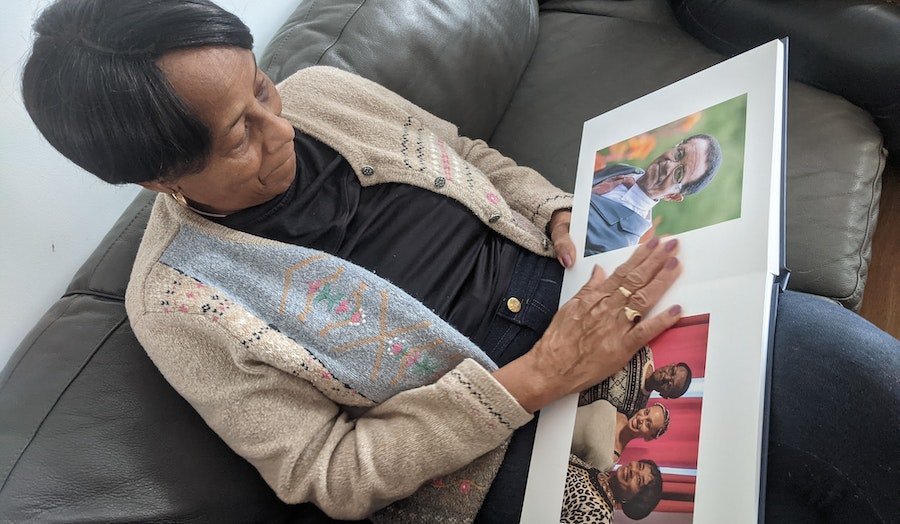 Marcus Tullius Cicero once said, "The life of the dead is placed in the memory of the living," which is a comforting way to explain that although our loved ones may have passed on, their memories continue to live in the people who loved them. For some of us, a physical reminder of their memory is reassuring, like printed photos of their legacy and experiences. If you're looking for something to recollect a beloved friend or family member, we've found 11 personalized memorial gifts to help remember your loved ones.
Garden Stone
If your loved one was a gardener, or was someone who enjoyed spending time outdoors, a personalized garden stone is a wonderful way to honor their memory. Customize the stone with a line of text, their name and memorial dates.
Photo Books
Compile all your memorial photos in one place, like a Chatbooks Classic Photo Book. One photo book can hold up to 366 pages, which you can fill with photos, captions and even text pages filled with written memories of your loved one.
Crystal Photo Heart
Bring a photo of you and your loved one to life with a 3D crystal heart. This lit crystal heart will be engraved with a favorite photo, so you can display the memory in your home.
Urn Succulent
Designed to hold a small amount of ashes, this keepsake urn plant is a great way to share your loved one's ashes with multiple family members — plus, watching a plant thrive can be a wonderful symbol. The keepsake can also be personalized with name and dates, as well.
Personalized Candle
Candles are often lit in memory of our lost friends and family, which is why this personalized glass candle holder and base is a great choice. You can customize your candle with a quote, then add two lines of text, like names and dates, below.
Locket
There's a reason lockets are a traditional memory keeper. These necklaces are a great way to keep a loved one close to your heart — plus, you can add a permanently lasered or printed photo to the inside and choose an engraving for the exterior of your heart-shaped locket.
Memorial Portrait
It's hard to celebrate big moments, like the birth of a new baby or a marriage, when you feel the missing presence of a friend or family member. These custom, hand-painted portraits can use multiple photos to create a meaningful piece of art (like a photo of a deceased grandfather and his grandson).
Cutting Board
Memorialize something important to you and your family, like a recipe that's been passed down for generations. This cutting board can be customized with a handwritten recipe — in your loved one's handwriting — so you remember exactly who taught you how to make your favorite dessert the next time you're reading the instructions.
Memorial Ocean Art
If your loved one was passionate about the ocean, you can ship their ashes to an artist who will incorporate them into a piece of art that reminds you of them. This memorial ocean art combines their ashes with the sand, creating an art piece that will hopefully bring you peace, too.
Sound Wave
If you have a voicemail or voice recording of your loved one (or even a heartbeat, favorite song or other audio clip), turn it into a piece of art with this sound wave. You can personalize the art with words from the message, and a QR code in the corner so you'll always be able to scan it and listen to a digital file of the audio clip.
Memorial Wall Tiles
Print your favorite photos of your loved one onto Canvas Wall Tiles, then arrange them on your wall so you'll see their face every day. These tiles are easily moved, and can be removed and reused up to 50 times.