This Google Sheet Will Organize All Your Holiday Shopping This Year (and Next)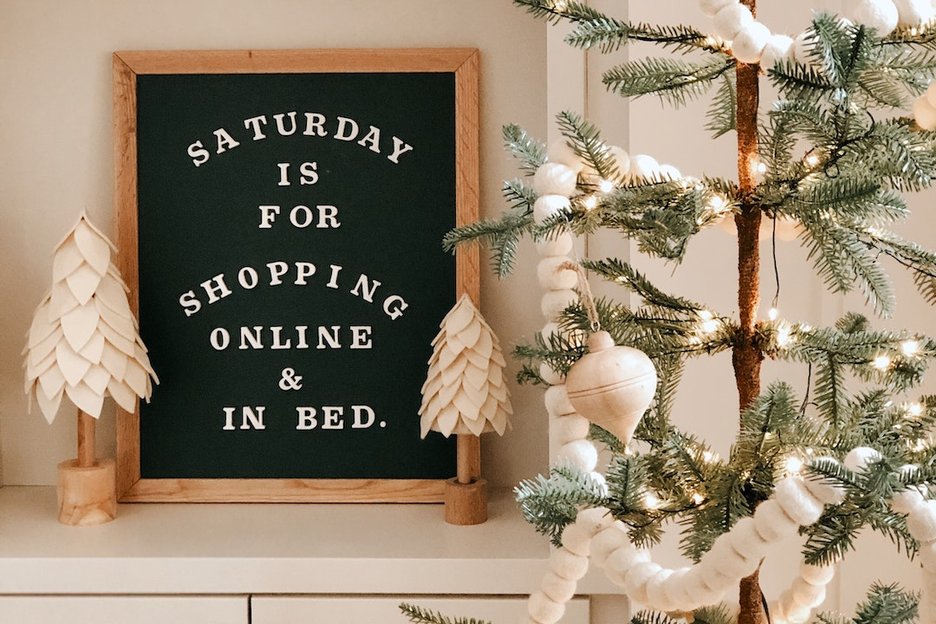 Every year, you say you're going to get ahead on holiday shopping, kicking it off with the Labor Day sales and having it all done before you carve the Thanksgiving turkey.
And then (if you're like most of us), you find yourself scrambling mid-December to come up with brilliant, thoughtful presents for everyone on your list and get them wrapped and ready before the celebrations begin.
But holiday shopping should be less about stress and more about gathering with the ones you love to enjoy a season full of merriment. Right? So to ease the burden, we've created a super-simple spreadsheet for organizing your shopping—and sticking to your budget, too.

Click on "File," then "MAKE A COPY" when you open the Google Sheet template to create your own editable version. Then, follow the instructions below to get all your shopping done in a snap.
Of course, we'd all shower our loved ones with extravagant gifts if we could, but most of us have limits. So the first thing you'll want to do is to make sure your shopping budget is front and center.
Head to the "Budget Box" and enter the max you'd like to spend this season. As you start to add gift ideas and their costs, the "Current Total" will update automatically. As long as that box stays green, you're good to go. When you go over budget, the box will turn red, reminding you to come up with some more affordable options.
Step 2: Make Your List, Check it Twice
Step 2: Make Your List, Check it Twice
List everyone who you might buy gifts for this holiday season in the large cells under the "Recipient" column.
There are two sections in the spreadsheet: The first is the "Must Gift" section (think: your kids, your partner, your parents). Then, below it, there's the "Nice to Gift" section. These are people who you might want to buy a gift for (such as a friend who you only see occasionally or a sort-of-close work colleague). This becomes especially useful if you find yourself going over budget, since the "Nice to Gift" can be the first people to cross off the list (or gift some lovely baked goods!).
You can also batch people into groups. Maybe, instead of buying different gifts for all seven of your nieces and nephews, you want to give them all the same thing. Then, just put "Nieces and Nephews" in the recipient box instead of listing out each one.
Step 3: Brainstorm Your Heart Out
Now, head to the "Ideas" column and jot down any thoughts you already have. Some might be specific, like a Photo Book from a family vacation or a toy they've been asking for. And some might be more general—for instance, you know your father-in-law loves skiing, but you need to do some research to translate that hobby into a gift.
You'll end up culling these down later, of course, so don't be afraid to go nuts. If you need more than three ideas for anyone, just right-click one of the cells in their section and select "Insert row."
Step 4: Shop for Specifics
It's time to start hunting down gifts! For well-defined ideas—like that Frozen toy your kid is begging for—shop around to find the best price, and then drop the link or store name in the "Where to Buy" section. For everyone else, start browsing gift guides and plugging in specific ideas. Make sure you track each item's cost so you can keep an eye on your budget.
Once your list is in good shape, let the shopping begin.
Step 5: Track Your Status
Along the way, keep an eye on the "Status" column to see how far along you are—when everything is green, you're good to go for the holidays!
One especially helpful status is the "Price Tracking / Researching" label. Let's say, for instance, you have a hunch that a popular gift might get marked down for Black Friday. If you mark those as "Price Tracking," you'll have an easy list of what to shop the sales for, rather than blindly browsing.
And that's it! Make copies and use this spreadsheet for years to come. We've gone ahead and created a 2021 tab to help you get ahead—you could even copy ideas you don't use this year over so you have them on hand. Before you know it, you'll actually be getting that shopping done early.