26 Best Mother's Day Bible Verses to Pull at Her Heartstrings
Find a Bible verse that's perfect for your mom and the special bond you both share.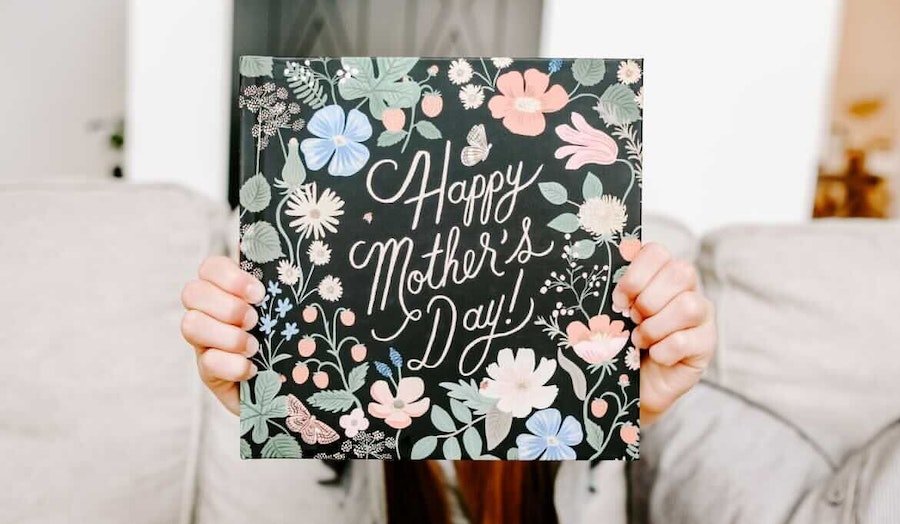 No Mother's Day gift would be complete without a sentimental present that melts mom's heart. Whether you're writing mom or grandma a card, posting on Instagram, or looking for the right way to add a personal touch to your photo book, try including these Bible verses to show mom just how much you care. For each picture you print, add a Bible verse about the importance of motherhood and family to really pull at her heartstrings (either by text page or caption.
Bible Verses About Motherhood
Proverbs 31:25 "She is clothed with strength and dignity; she can laugh at the days to come."
John 16:21 "A woman giving birth to a child has pain because her time has come; but when her baby is born she forgets the anguish because of her joy that a child is born into the world."
Proverbs 31:28–29 "Her children rise up and call her blessed; her husband also, and he praises her: 'Many women have done excellently, but you surpass them all.'"
Proverbs 31:26 "She opens her mouth with wisdom, and the teaching of kindness is on her tongue."
Proverbs 31:31 "Honor her for all that her hands have done, and let her works bring her praise at the city gate."
Isaiah 66:13 "As a mother comforts her child, so I will comfort you."
Proverbs 31:25-27 "Strength and honor are her clothing; she is confident about the future. Her mouth is full of wisdom; kindly teaching is on her tongue. She is vigilant over the activities of her household; she doesn't eat the food of laziness."
Psalm 139:13-14 "For you formed my inward parts; you knitted me together in my mother's womb. I praise you, for I am fearfully and wonderfully made. Wonderful are your works; my soul knows it very well."
Bible Verses About Family
Deuteronomy 4:9 "Only be careful, and watch yourselves closely so that you do not forget the things your eyes have seen or let them fade from your heart as long as you live. Teach them to your children and to their children after them."
Proverbs 22:6 "Train children in the way they should go; when they grow old, they won't depart from it."
Proverbs 1:8-9 "Listen, my son, to your father's instruction; don't neglect your mother's teaching; for they are a graceful wreath on your head, and beads for your neck."
Psalm 127:3 "Children are God's love-gift; they are heaven's generous reward."
Proverbs 17:6 "Children's children are a crown to the aged, and parents are the pride of their children."
Proverbs 23:22-25 "Let your father and mother be glad; let her who bore you rejoice."
Philippians 1:2-3 "Grace and peace to you from God our Father and the Lord Jesus Christ. I thank my God every time I remember you."
Exodus 20:12 "Honor your father and your mother so that your life will be long on the fertile land that the Lord your God is giving you."
1 Corinthians 13:4-7 "Love is patient, love is kind. It does not envy, it does not boast, it is not proud. It does not dishonor others, it is not self-seeking, it is not easily angered, it keeps no record of wrongs. Love does not delight in evil but rejoices with the truth. It always protects, always trusts, always hopes, always perseveres."
1 John 4:19 "We love because he first loved us."
Psalm 23:6 "Surely your goodness and love will follow me all the days of my life, and I will dwell in the house of the Lord forever."
Galatians 5:22-23 "But the fruit of the Spirit is love, joy, peace, patience, kindness, goodness, faithfulness, gentleness, self-control; against such things there is no law."
1 Corinthians 16:14 "Do everything in love."
1 Peter 3:4 "You should be known for the beauty that comes from within, the unfading beauty of a gentle and quiet spirit, which is so precious to God."
Genesis 3:20 "The man called his wife's name Eve, because she was the mother of all living."
Proverbs 18:22 "The man who finds a wife finds a treasure, and he receives favor from the Lord."
1 Peter 4:8 "Above all, keep loving one another earnestly, since love covers a multitude of sins."
1 Corinthians 13:13 "And now these three remain: faith, hope and love. But the greatest of these is love."