How Does a Monthbooks Subscription Work?
All your burning questions about your favorite monthly photo books, answered.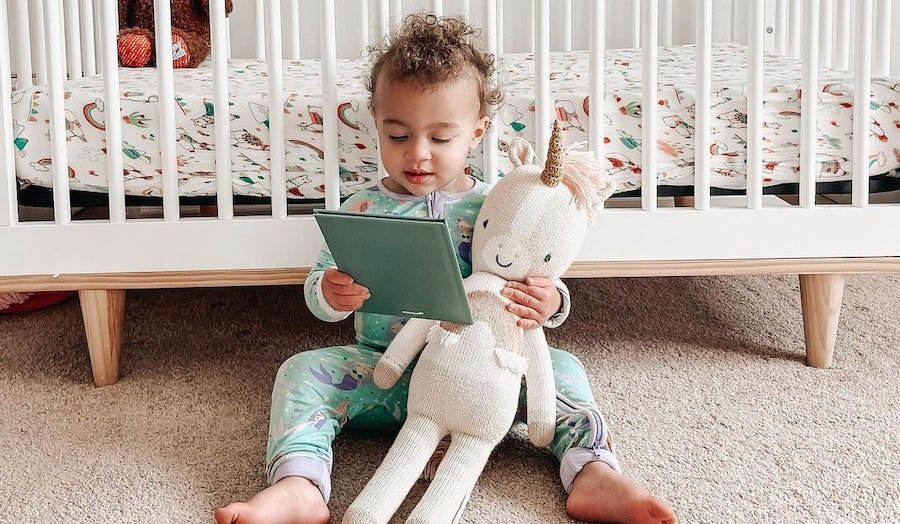 A Monthbooks subscription is a wonderful way to keep a physical reminder of life's everyday magical moments! After signing up for your subscription in the Chatbooks app, you can add 30 photos to your photo book every single month. You can edit your book to your desire and then just tap to send it to print. It's seriously the easiest way to make recording everyday memories more of a habit that your whole family can enjoy. Whether you've opted for a Monthbooks collection featuring sage ombre spines, or a Designer Collection, like A Color Story or Chris Loves Julia, you may have a few questions about your favorite photo books. And we're here to help!
How does monthly subscription billing work for Monthbooks?
Your subscription will renew each month on the last day of the month. This charge is for that month's book. For example, on August 31, your billed amount will be placed on your subscription as a credit to cover August's book. ​​
You can approve and order your Monthbook any time during the month — and Chatbooks knows that your Monthbook has been paid for and will not charge you again once the book is sent to print.
You can check if the status of your subscription is active by tapping on the subscription, then clicking the dropdown menu next to Monthbooks at the top left to go to settings. You will see "active" in green. You can tap here to view your next payment date, and you can "deactivate subscription" if you need to pause it.
How does monthly subscription billing work for Monthbooks?
Once the last day of September rolls around, you'll see a charge for September, as well. Of course, you can send your September book to print sooner than the end of the month, but if you haven't, you'll be charged for your September book at the end of the month. You can then send that book to print whenever you'd like!
Can I add text pages to Monthbooks?
You can add a text page on any page throughout your Monthbook. This is a great way to add a snippet from the month's adventures. You can even use this as a way to journal your everyday magical moments. Pro tip: Your Monthbook will need to have at least one photo to be able to add a text page.
To add a text page, first tap on the Monthbook you'd like to add to. Tap on the + in the bottom right corner. Then, click the "text page" option. This is also a great way to add memories to your photo book if you don't have 30 photos (or forgot to take a photo at a certain event and you don't want to forget).
There is a character limit for text pages. The text will turn red and you will see a warning if you go over the limit.
Once you have added your desired text, you can tap, hold, and drag your text page to the exact spot you would like it in your Monthbook.
Can I make collage pages in Monthbooks?
Monthbooks have the ability to put 2 photos on one collage page. To create a collage, tap to open your Monthbook, then click "select & rearrange". Tap on the two images you'd like in the collage so they are highlighted in blue, then click "collage" in the bottom middle of the screen. The two photos will become one page, then you can tap "done rearranging" to return to your book.
You can also crop your collage photos by tapping on the page, then clicking "edit collage". From there, you can tap on the image to open it, crop and adjust as needed, and then tap "done".
How do I send my Monthbook to print?
Once you have a completed Monthbook with 30 photos and you've made all your edits, the next step is to send it to print! You'll want to open your completed Monthbook, then press the big blue "send to print'' button at the top of the screen. Congratulations! Your book is now off to the printer. You'll also receive a confirmation email once it's been printed and shipped.
How do I add pictures from a specific photo album?
Click the + sign on the bottom right of your screen, tap "phone photos," then hit "filter" on the top right corner of your screen. At the top of this pop-up screen, you'll be able to scroll left to right through different photo albums on your phone. Once you know which album's pictures you'd like to view, hit "apply." You can now tap the photos from this album that you'd like to add to your Monthbook.
How do I order Monthbooks for older months (that aren't included in my subscription)?
From the home tab, tap "Edit" on your Monthbooks. Once you can view all your Monthbooks, find the month and year you'd like to create a new Monthbook for. Tap on it, then click "Let's do this" to begin. Note, you will only be charged for this Monthbook (that's not included in your subscription) once it's been sent to print. From here, you'll be able to choose a cover theme, select photos for your book, add any text pages, captions or collages and send the book to print.