Strong Marriages Take Work! with Nate and Vanessa Quigley
"Be your partner's biggest cheerleader."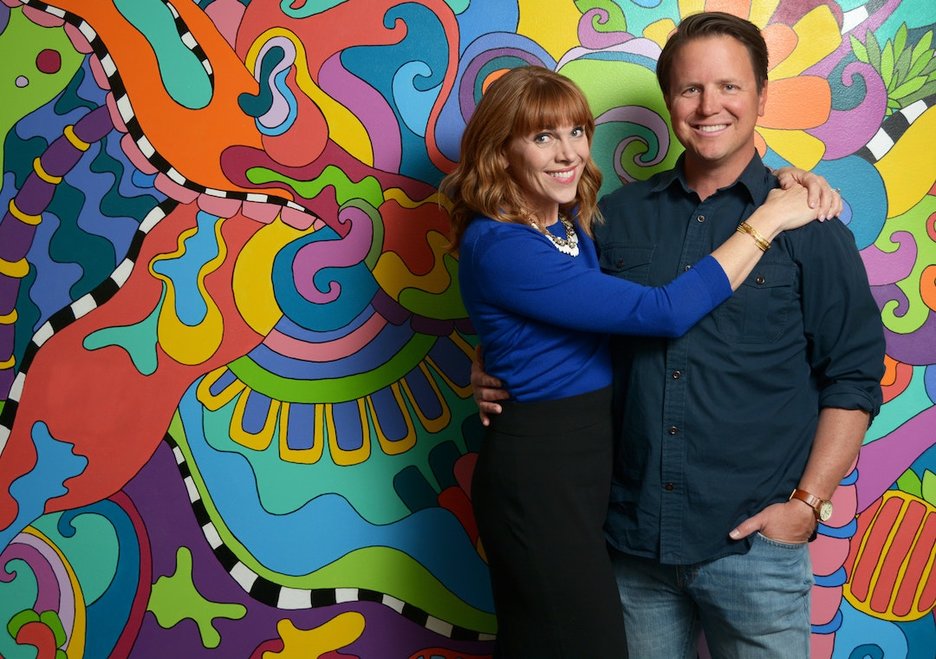 Welcome to the MomForce Podcast! Vanessa Quigley, mother of 7, entrepreneur and co-founder of Chatbooks, hosts this refreshing take on all things mom. Along with her 4 sisters, they'll get into the nitty-gritty of real life parenting together, bringing you some tried and true tips and tricks to help make mom-life a little easier. And check out the #momforce by Chatbooks Facebook page.
Being married 25 years is an accomplishment. Throw in raising 7 children and running a successful business and you may feel like you're looking at a unicorn. Please meet Chatbooks co-founders Nate and Vanessa Quigley.
In today's extra special episode, Nate joins Vanessa as they talk about her 7 tips for feeling more connected to Nate. And in true yin and yang form, Nate shares his commentary on what he thinks helps him to feel more connected to Vanessa.
Tip 1. The Check-in. Just a simple quick text asking how the day is going so far can help keep you connected throughout the day. This is especially easy for Vanessa and Nate as they work together. They can just look across their desks and check in on each other.
Tip 2. Assume the Best. This can be hard sometimes. Imagine you come home and your partner is ignoring your questions about their day. It can be easy to think they are upset with you. But according to Nate, "It never is!" Assuming the best makes it easier to look past a moody partner that probably had a long day and is exhausted and might just need some extra loving attention.
Tip 3. Cheer Each Other On. Be your partner's biggest cheerleader. Everyone loves to be told they are doing a great job, especially in front of other people. So look for the good and let them know you see it and that you love it!
Tip 4. Date Each Other. The regular date night is usually the first casualty of a busy workload and growing family, but reconnecting with your partner is essential to keeping love alive. Want to take it to the next level? Go out with other couples. Watching your spouse interact in social settings can remind you of what you were so attracted to in the beginning of the relationship.
Tip 5. Have Fun! Nate knows Vanessa loves to laugh, so he likes to save funny videos or memes to share with her at night. Laughing can reduce stress so why not be the reason your partner can decompress? Win Win!
Tip 6. Work at the Relationship. We can always find ways we can improve. Take the time to learn what experts have to say and then apply it in your relationship. Vanessa loves the Connexions podcast and Couples Coaching with Natalie Clay podcast and so many other books like Men are from Mars, Women are from Venus and The 5 Love Languages.
Tip 7. Don't Compare. You know the saying - Comparison is the thief of joy. No two people are the same and no two relationships are the same. You never know what is going on behind closed doors. Focus on the good right in front of you.
Marriage and running a business are not for the faint of heart. But if you put the work in, you can reap the dividends and happiness in your marriage. And if all else fails, take Nate's advice for - "I know that if I'm doing the dishes, Vanessa's happy."
Wanna follow along with Vanessa You can find her at @vanessaquigley and while you're at it, follow us at @themomforcepodcast
Then be sure to head over to our MomForce Facebook group - full of thousands of moms from all over the world, helping each other through the highs and lows of motherhood/womanhood and life!