MomForce Podcast Episode 45: Working from Home with the Original MomForce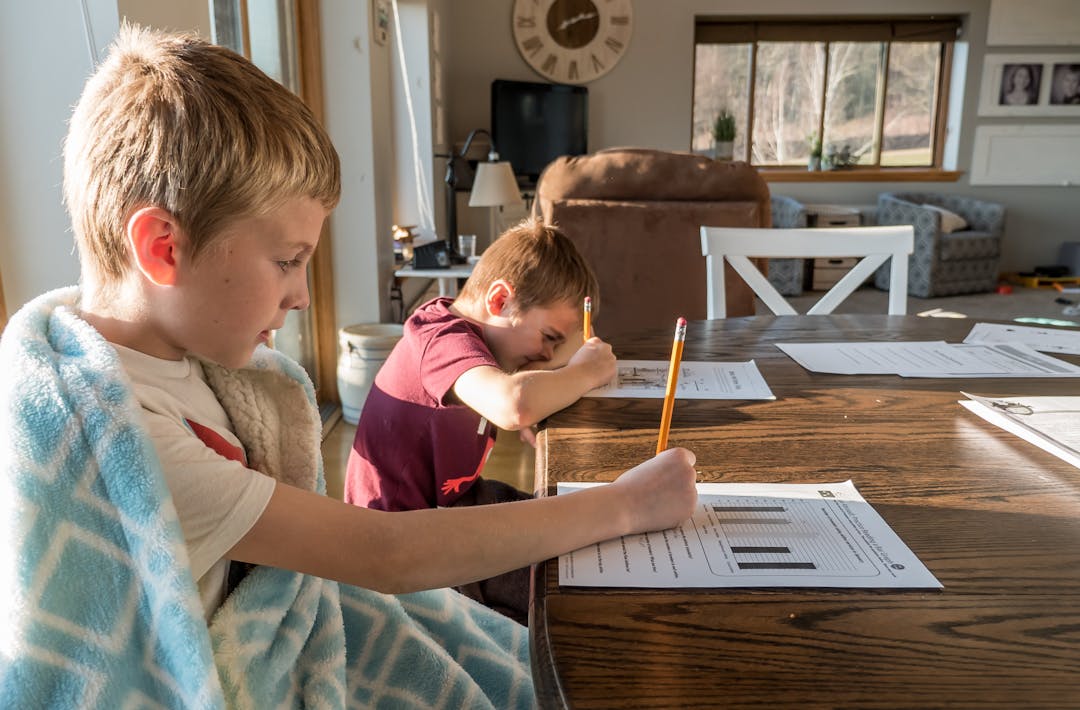 on March 31, 2020
Welcome to the MomForce Podcast! Vanessa Quigley, mother of 7, entrepreneur and co-founder of Chatbooks, hosts this refreshing take on all things mom. Along with her 4 sisters, they'll get into the nitty-gritty of real life parenting together, bringing you some tried and true tips and tricks to help make mom-life a little easier. And check out the #momforce by Chatbooks Facebook page.
Episode 45: Working from Home with the Original MomForce
There is an acronym that is having its time in the spotlight: WFH. Working From Home is not a new concept, but due to the world wide pandemic and #socialdistancing, many of us have found ourselves trying to figure out how to make the most of this new norm!
Chatbooks co-founder and podcast host Vanessa Quigley is talking to Ashley aka AB, our marketing product manager about how she is managing her WFH schedule while having a 6 month old baby at home. 
Vanessa also gets some best tips from some veteran WFH Chatbooks employees. Did you know the majority of Chatbooks Customer service team is all remote, and mostly all mothers - 12 babies born to our MomForce team this past year! ! So when questions come up about how to balance WFH and motherhood (and for so many of us - HOMESCHOOLING) we knew we would get the best tips from these women.
Tip 1: Krista, who has been WFH for 10 years says do NOT get rid of "me time"! Whether it is a walk outside or taking a bath, taking care of yourself is what will give you the stamina to keep going.
Tip 2 : Hilary likes to block out 30 minutes in the day to tidy up. With kids home all day and schoolwork and homework and meals, the house can get away from you. Take some time to pick up - enlist kids to help. Having a tidy workspace can help improve everyone's mood and productivity. 
Tip 3 : This tip comes from Ashley, who knows all too well that the 3pm slump happens at home as well as at the office! Her go to fix - Dr. Pepper! Find something that you love, a treat, a drink, a snack and allow a moment of indulgence. 
Tip 4 : Alyce is 100% cool with tech! When she really needs some time to buckle down and get work done, or if she needs to take a call with a client, allowing screen time for her kids is top of her go to strategy! And especially now, with kids home from school, all day, everyday, relaxing whatever screen limits you may have just might prove to be the best course. 
This sudden change of circumstances can be hard. On everyone. It might take a hot minute to find what works for you and your family. Vanessa's final tip is it's ok to let things go! And we get a new day to try again! Good luck mamas! We are rooting for you. 
Also, want more tips and tricks on tackling motherhood - Follow us at @themomforcepodcast
Then be sure to head over to our MomForce Facebook group - full of thousands of moms from all over the world, helping each other through the highs and lows of motherhood/womanhood and life, including WFH, homeschooling, self care!