How to Make a Personalized Baby Mobile
Spruce up your little one's bedroom with this simple baby mobile. Plus, this décor is as functional as it is sweet by making it easy to always keep your photos updated as your children grow.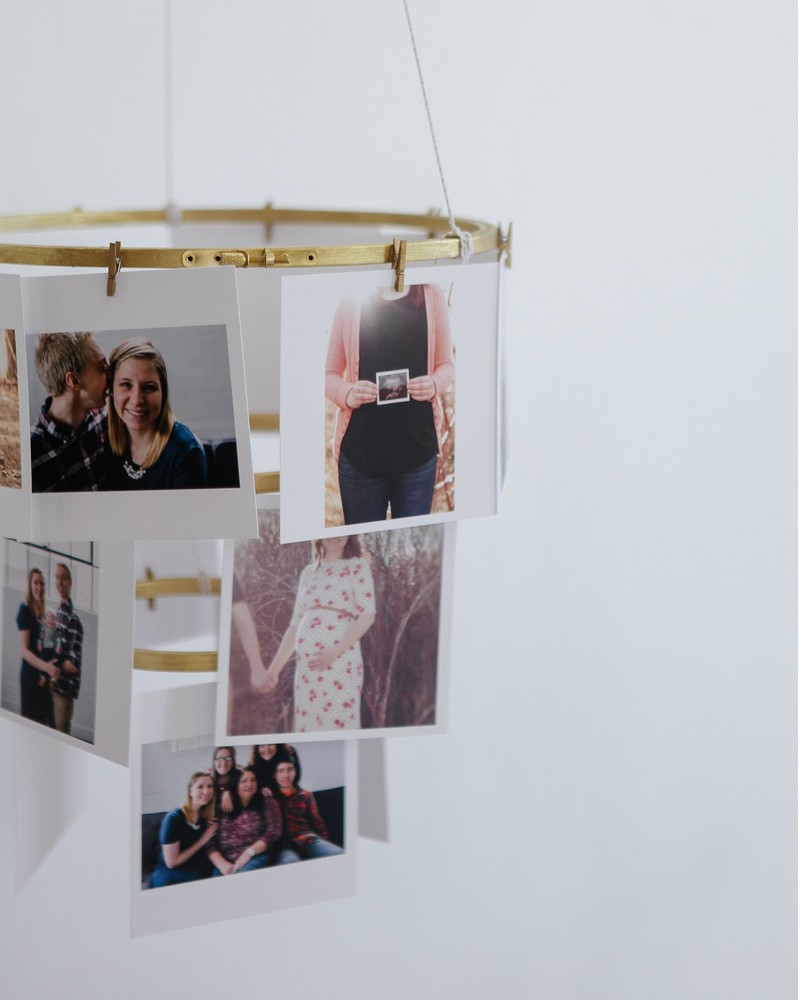 Here's what you'll need:
12-inch wooden embroidery hoop
8-inch wooden embroidery hoop
6-inch wooden embroidery hoop
Mini Clothespins
Glue gun
Spray paint
String
Chatbooks Prints- View here
1. Spray paint the hoops completely and let dry.
2. Glue the mini clothespins to the outside of the hoops. Use as many (or as few) as you'd like, depending on how full you want it. (We used about 20 total.)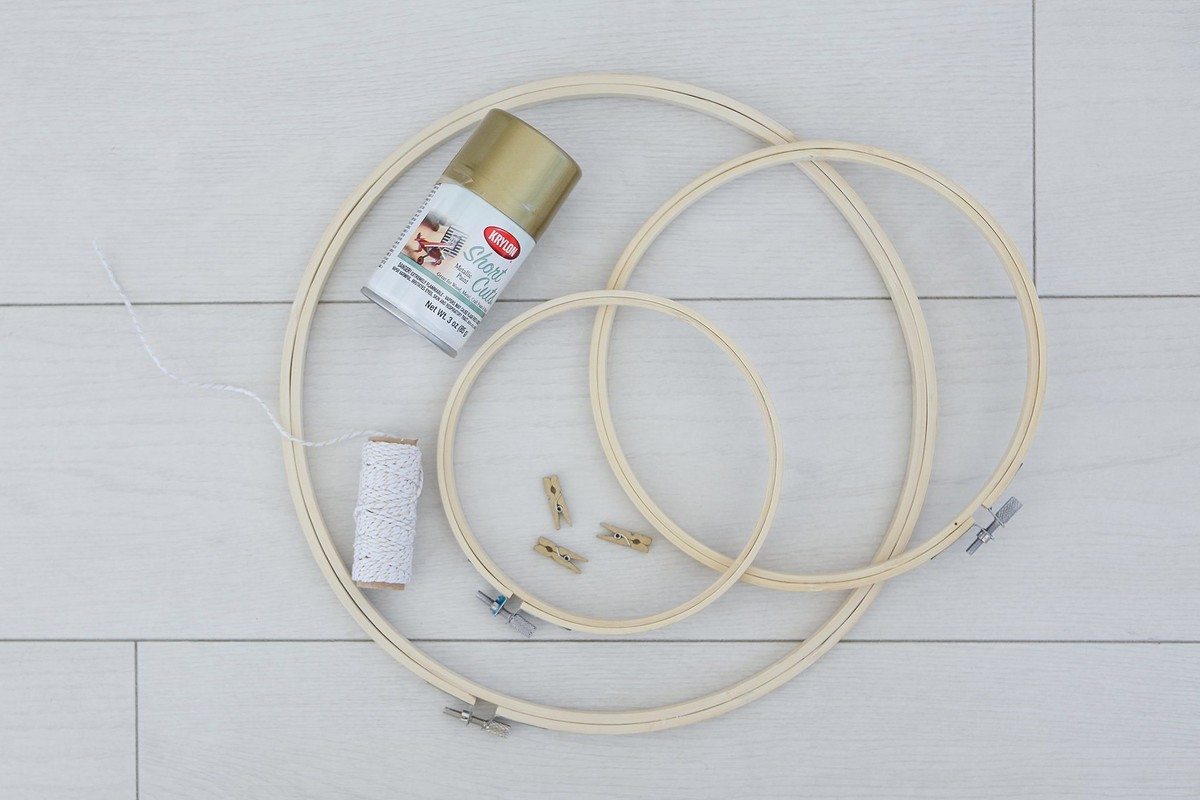 3. Use the string to create the hanging mobile effect. On the largest hoop, tie three pieces around the hoop in a triangle formation. Gather the string together to create the main hanging mechanism. Continue this pattern for the descending sized hoops, except tie the string directly to the larger hoop above.
4. Finally, attach your favorite photos to the mobile using the clothespins. Switch out the photos periodically for a fresh look!