Making Chatbooks by Hashtags
You asked, we delivered! You are now able to create Chatbooks from the personal hashtags you create! It really is an amazing feature and has been a long time in the making!
With that being said, this is just the first rough version of this feature. There are definitely quirks to it that we are working on right now, but so many people wanted the feature asap that we wanted to get it out and then improve it over time. Below are the ins and outs of how to use the feature. Please keep in mind that right now you can only print from your own hashtags and people you add as "contributors" to your books. However, we are working very hard to be able to expand this feature to other people's hashtags. It's definitely in the works!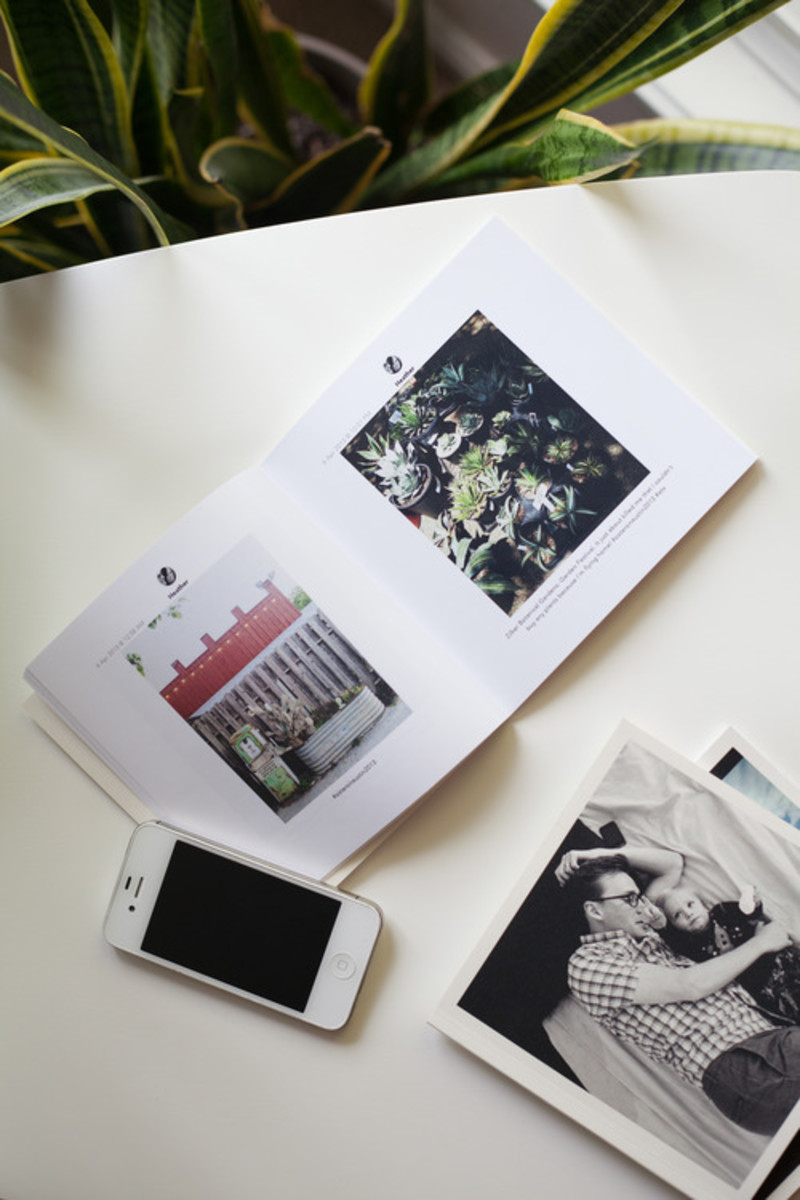 Example: Let's say you have an adorable baby that you post pics of all the time on Instagram! Your hashtag for that baby is #babyjohn.
1. Create a NEW Instagram series in the Chatbooks app. *if you have already subscribed to your Instagram series, still create a NEW series so you can keep your Instagram books and your hashtagged books separate.
2. Follow the prompts in the app to enter in your Instagram login info. All of your Instagram pics will upload.
3. If you have anyone else using your hashtag "#babyjohn" add them as a contributor. You will need their Instagram login to add them.
4. Go to "settings". You'll see "Hashtag Filters"- select "create", then enter in "babyjohn". If there are multiple #hashtags you would like to print into the same book, enter them in here as well. Then push Done.
5. Select "Update Hashtags". This might take a few minutes to sort through to find all of the #babyjohn posts (and from your contributor if you have one).
6. Order as normal and enjoy your Chatbooks! Every time you post another 60 pics of #babyjohn to Instagram a new Chatbook will get sent to you for only \u00246! Best mail EVER!
Tips and tricks:
*if you're not seeing the same amount of photos in your Chatbooks series as you see in "#babyjohn" on Instagram it's most likely because other people have used this hashtag that you haven't added as a contributor.
*if you add more contributors later on, make sure to go into the Chatbooks app and select "update hashtag" so their #babyjohn pics will get added to your books!
*If you'd like to add pictures to your #babyjohn book that aren't hashtagged yet, hashtag them in a comment on your instagram pic, then go to the Chatbooks app and select "update hashtag".
Again, we are very excited about this feature but are still working out some bugs, so please bear with us. We can't wait to get a simpler version out but for now we wanted to get this feature to you! Start Your Hashtag Book!