21 Best Grandpa Names Every Generation Will Love
"Grumps" and other fun names to call your Grandpa.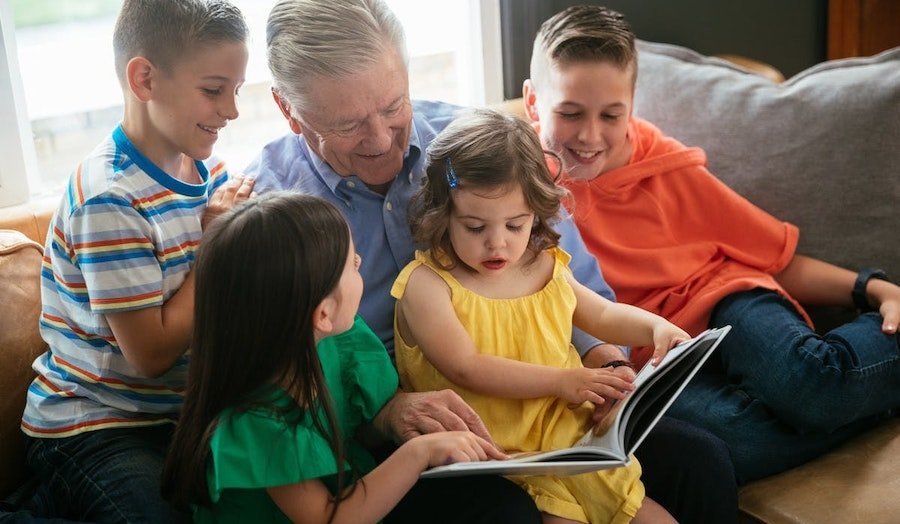 Becoming a grandpa is a big deal. Now you get to repurpose your dad jokes into grandad jokes that are sure to entertain the grandkids. And equally thrilling is picking what name you would like to be called! Whether you decide to stick with a traditional grandfather nickname or try a hippie grandpa name, fingers crossed the grands can pronounce it correctly or you could end up with something unexpected! "My son was the first grandchild for my parents. We all just assumed the grandkids would call my dad 'grandad,' but my son couldn't pronounce 'grand' correctly. Twenty-four years later, he's still called Go-dad," says Chatbooks co-founder Vanessa.
Traditional Grandpa Names
These classic names are universally recognized and relatively easy to pronounce. To keep things clear, you can always add a first name after Grandpa.
Grandpa
Grandfather
Gramps
Grandad
Grandaddy
Pops
Poppa
Grandsire
Rules go out the window when it comes to grandpa nicknames. Some of the best names can double as nicknames for grandkids, as well! 😆
Ace
Boss
Buddy
G-dad
Grand
Chief
Captain
Dozer
Some of these grandpa alternatives pay homage to family heritage!
Nonno
Abuelo
PawPaw
Opa
Pappy