22 Grandmother Name Ideas You'll Love
"Call me Glamma" and other fun and funky alternatives for Grandma!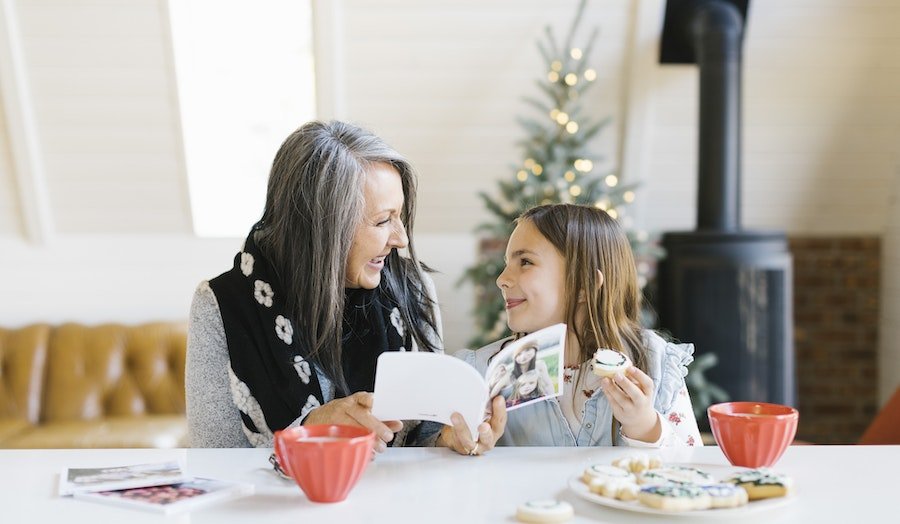 Becoming a grandma is a rite of passage. Your future is about to be full of spoiling the grandkids and then dropping them off to terrorize their parents (aka your adult children)! Another rite of passage: choosing what name you want to be called in this new exciting role. We asked our MomForce Facebook community for their thoughts on the best ever grandma nicknames. "When my daughter was learning to talk, we lived with my parents. She would hear my dad call my mom 'Honey', and she just picked that up and started calling my mom Honey. She's still Grandma Honey, 2 years and a few more kids later," says Hannah, mother of three. Isn't that just the sweetest thing?
We've gathered some of our favorite granny monikers — including some fun and trendy grandmother names — that we are 👏 all 👏 here👏 for!
Traditional Grandmother Names
Classy and universally understood, these names carry a sense of tradition. "My Grandmother was a very proper woman and as children, we learned very quickly that we were to call her Grandmother, not grandma," said community member Erika, mother of seven.
Grandmother
Grandma
Granny
Grandmom
Nanna
Gram
Grammie
This is a fun way to show off grandma's personality! Opt for a unique nickname because, let's face it, you're one of a kind. "My mom is young for a grandma, so she didn't want her name to sound old. So Glamma it is," said Shanda, mother of four.
Glamma
Gigi
Bunny
BeBe
Mimi
Lola
Kitty
Honey
Regional Grandmother Names
Many grandparent names are particular to a culture or geographic region. Community member Alison said, "My family is Italian so my mom was so excited to be called Nonna for the first time."
Nonna
MawMaw
Abuela
Abba
Baba
Oma
Bubbie