MomForce Podcast Episode 43: Quality Sleep for Kids and Moms with Lauren Olsen of @sleepandthecity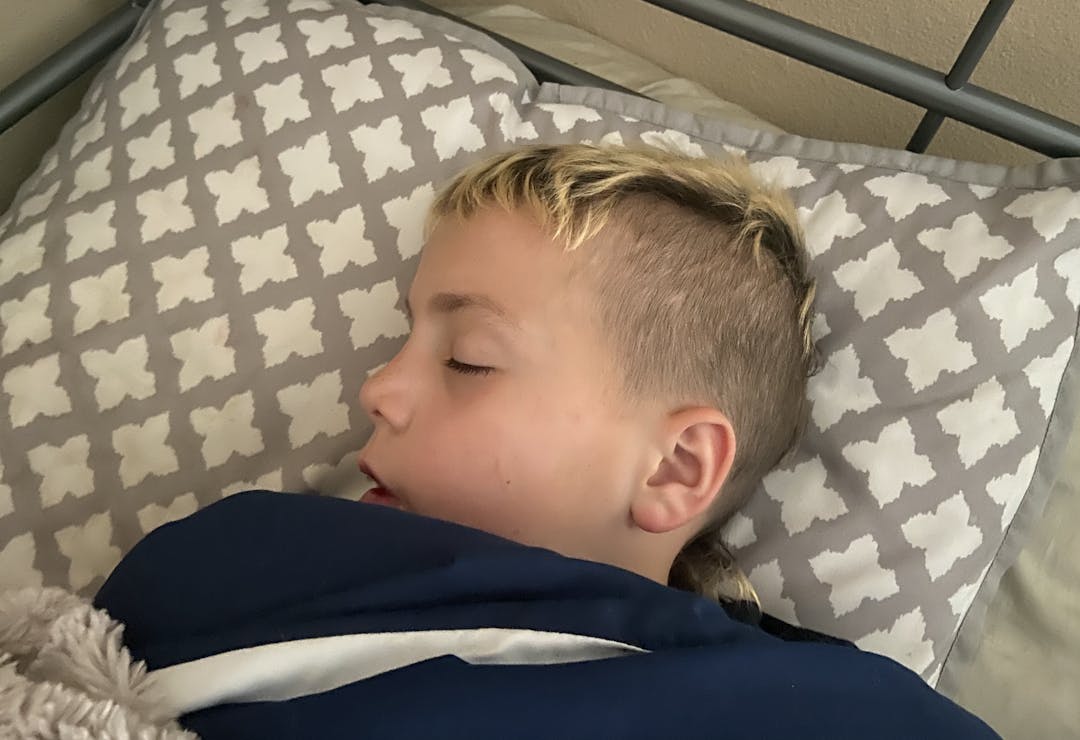 on March 17, 2020
Welcome to the MomForce Podcast! Vanessa Quigley, mother of 7, entrepreneur and co-founder of Chatbooks, hosts this refreshing take on all things mom. Along with her 4 sisters, they'll get into the nitty-gritty of real life parenting together, bringing you some tried and true tips and tricks to help make mom-life a little easier. And check out the #momforce by Chatbooks Facebook page.
Episode 43: Quality Sleep for Kids and Moms with Lauren Olsen of @sleepandthecity
Host Vanessa Quigley is joined by co-host (and sister) Shelly to talk to pediatric sleep expert Lauren Olson about how we can get our kids to sleep - and Shelly REALLY needs the help. Her darling 18 month old is waking up 5x a night and mama needs some help. Thankfully, Christine is full of great tips.
Tip 1. Try not to give your toddler food an hour before bedtime - their bodies will be wanting to digest instead of falling asleep. BUT - if you have to give a snack, did you know bananas have tryptophan in it??? Go with that.
Tip 2. Make sure your child is getting their caloric needs met during the day 
Tip 3. Wean your child off their dependency. If they are falling asleep with a bottle, Chrisitne tells us to only offer half a bottle. And then the next night, maybe it's water instead of milk. And then the next night, it's a sip of water. Older children have a much more difficult time with the "cry it out" method. Weaning requires work on our part, but ultimately is the best solution,
Tip 4. For a child that used to be a great sleeper but suddenly stops, look for outside stressors. Has there been a change in their daily routine? Are they going through a growth spurt? Is a parent traveling more? A new baby? Once you identify that stressor, you can help talk your child through their feelings, or if they are too young, it will give you more patience while working through the night wakings.
Tip 5. If you child wakes up scared, redirection works well. Christine gives the example of giving them a "dream stick" or rock, so that when they wake and are scared, they can hold the stick or rock in their hand a feel mom's love for them. You might be in the trenches for a bit, but they will get there in time.
Tip 6. If you give melatonin, 2-3 days max. That's all she suggests. Don't rely on it as a permanent solution to sleep problems.
And perhaps the best tip of all, be patient. You child does want to sleep. Sometimes they just need a little help getting there. For more information on Lauren and her sleep solutions, check out https://www.sleepandthecity.com/
Want to hear more from Lauren? Follow her on Instagram: @sleepandthecity And while you're at it, follow us at @themomforcepodcast
Then be sure to head over to our MomForce Facebook group - full of thousands of moms from all over the world, helping each other through the highs and lows of motherhood/womanhood and life!