Get crafty for this week's #52memories! This DIY prints holder is easy to beautiful, simple, and easy to make. And you can make it unique to you!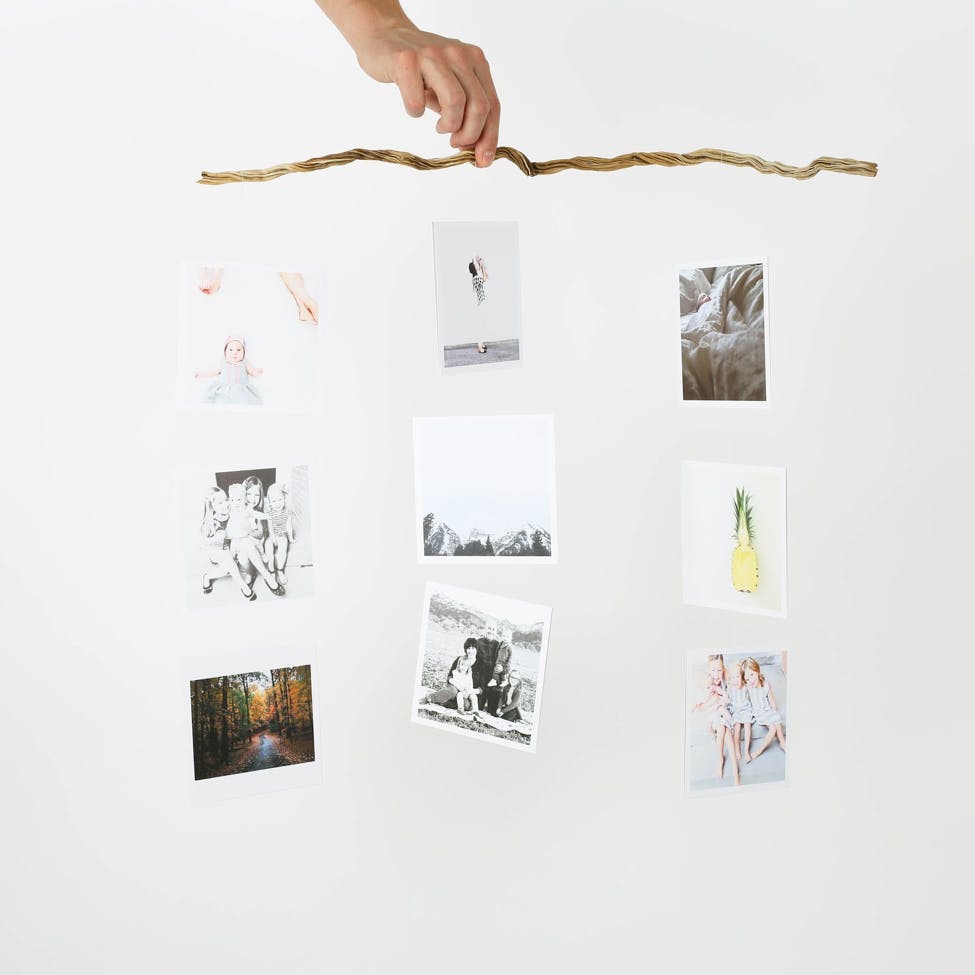 Here's What You Need:
Branch, stick, or driftwood of your finding (try the mountains, the beach, the park)
Fishing line
Masking tape
Here's What To Do:
Step 1: Cut fishing line into equal lengths (as many and as long as you want)
Step 2: Lay out your fishing line with some prints to get a feel for spacing
Step 3: Tie fishing line to wood
Step 4: Tape fishing line to the back of print, then tape another print to the other side so that it is double-sided. Repeat as many times as will fit on your mobile!
Voila! Take a picture of your finished product and tag #52memories! Happy crafting!