8 Fall Photoshoot Outfit Tips That'll Upgrade Your Pictures
Fall in love with your autumnal family photos with these outfit tips.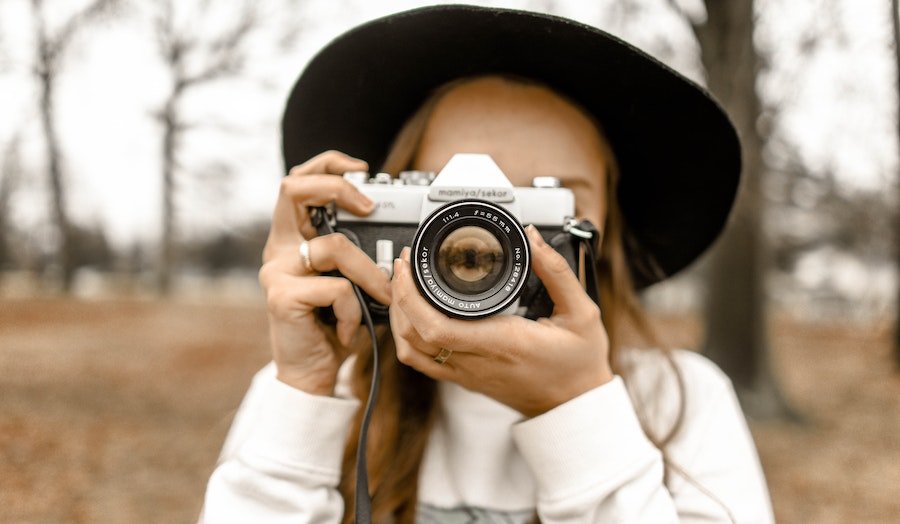 It doesn't matter if you're doing coordinated outfits or coordinating schedules, family portraits are always a high stakes situation. Between the hairstyles, family outfits and poses — just getting them out the door and smiling for the camera feels like a marathon. Whether you're using these photos for your holiday cards, or just trying to nail the perfect family photo to hang on your wall, we made a list of tips that'll level up your fall photoshoot outfits!
And after all that time spent organizing your fall family photoshoot outfits, it's no wonder your camera roll is filled with cute shots of your family (not to mention all those bloopers!). Don't let those pics get lost in your phone, print them in a Classic Photo Book, or hang them on your wall with Canvas Wall Tiles. And if you love saving your favorite memories from every month, print 30 pictures each month with a Monthbooks subscription.
Dress for the season
Though this seems like an obvious tip, be sure to dress for the occasion. This time of year is perfect for multiple layers and fall knits, so take advantage of it. Don't pair something too summery with a fall backdrop, and avoid heavy winter clothes if there isn't snow on the ground yet. Opt for on-point fall layers with accessories like scarves and hats if you need them. Also, weather-appropriate clothing will help keep your littles from having meltdowns!
Try fall tones
If you're prepping for an autumn photoshoot, stick with jewel tones such as burgundy, purple, emerald and navy. These rich hues really pop off of the reds, yellows and browns or fall foliage. Consider jewel tones that work nicely with your complexion and hair color.
Consider color combinations
When deciding on a photoshoot ensemble for your whole family, consider some fun color combinations. You don't all have to dress in the same color, but have some unity in your outfits by choosing to emphasize one color. Color combinations are a great way to stick with a theme. Some fall color combinations are deep reds, oranges and tans; plums, olives and creams; and navy with a few shades of grey.
Go for texture
One of the most important elements of your fall outfit will be your clothing's texture. Texture will stand out in photos and really finish off the fall vibe you are going for. Make sure you and your family are consistent in what you wear. For example, if you are going for a structured look, make sure that no one shows up in bohemian, loosely-fitted clothing. If you're opting for a crazy cozy vibe, opt for large knit patterns and cashmere-like materials that'll look extra soft on-screen.
Personalize your fall photoshoot look
You should always feel comfortable in what you wear! Bring your favorite accessory, choose your favorite colors or go for a look that is totally you. It is important that you bring your own sense of style into the photo and add your own flare. If you're taking a big family photo, make sure that everyone includes one accessory that is totally their vibe.
Sort by silhouette
Not sure where to start when shopping for your family photo? The easiest way to build a look for a family photoshoot is to start with the person whose outfit has the best silhouette and work your way down the list. Women's clothing tends to be more versatile and the silhouettes vary greatly, so select a skirt or dress that speaks to you and build the other outfits around that.
Use what you have
You don't have to buy your squad a whole new wardrobe for a family photo. Take a look around your closets and see what you can find that works together. Only get new outfits if you want to!
Always opt for natural light
Colors can look vastly different under fluorescent lighting when compared to natural light. Make sure to step into natural light, when possible, while choosing outfits and attire for your photoshoot. That way you can get a real sense of what they'll look like in your photos.