Easy Ways to Journal About Your Pregnancy
Welcome to the Bump Club!
Don't let any of the details of your 9-month adventure be forgotten. Journaling your pregnancy is now easier than ever before. Using Chatbooks, you can include photos, captions, and text to help you remember the good, the bad, and the (slightly) embarrassing of your pregnancy.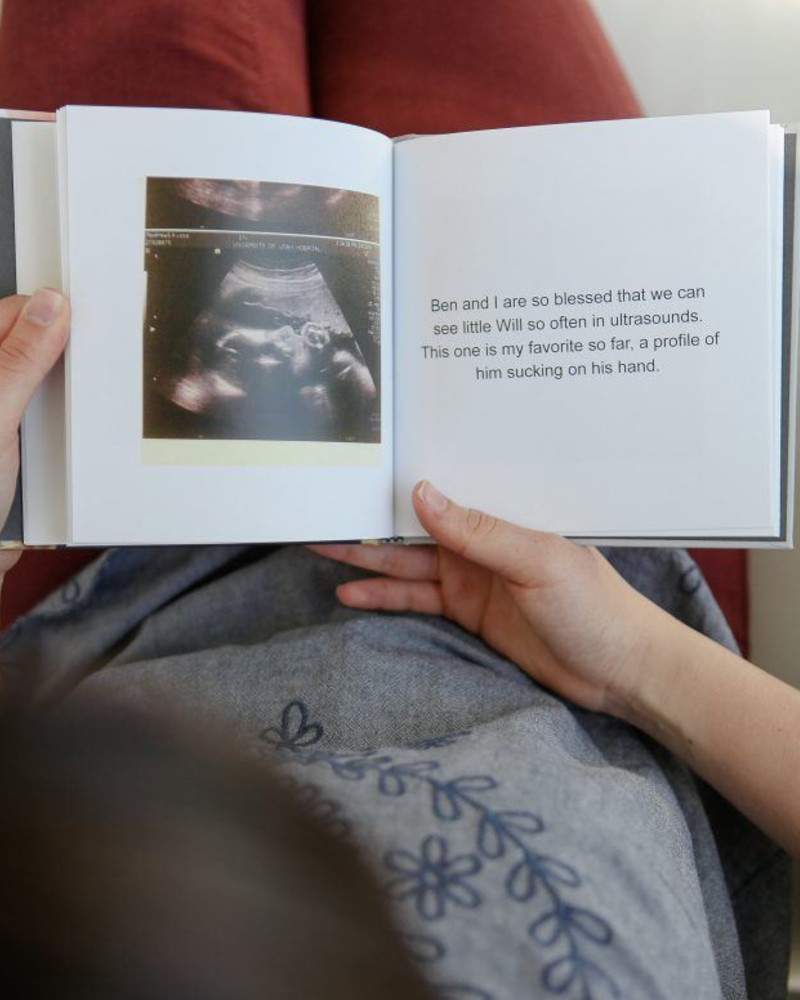 Here's 3 ways to get started:
1. Start with bump pictures to document how fast your baby is growing. Include captions at every stage, documenting how you're feeling along the way.
2. Include text pages in your photo book that details your favorite things about being pregnant. Tell about the first time you heard the heartbeat or felt the first kick.
3. Don't be shy: have you had any awkward bump encounters? Have strangers in the grocery store approached you to touch your belly? Are you experiencing any weird cravings? Journal about it so you won't ever forget! Get Started