Design Icon Julia Marcum of Chris Loves Julia Shares Life and Renovation Advice on The MomForce Podcast
Embrace your home at every stage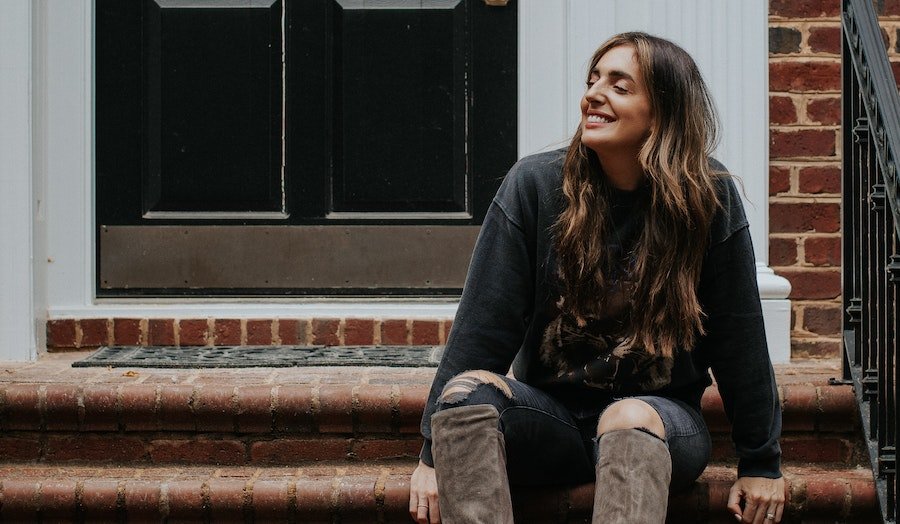 Known for her incredible design eye, Julia Marcum of lifestyle brand Chris Loves Julia is a total pro at seeing the potential in a raw space. For the past 12+ years, Julia and her husband Chris have been renovating homes and sharing their process with the world on their blog and Instagram accounts. From the high highs of finding their dream A-frame cabin to the low lows of having it burn down after a year of renovation, Julia has been candid with her experiences throughout it all.
"Embrace your home at every stage" is Julia's mantra, and she is definitely doing that right now as their family of 5 is living in the middle of another remodel after a cross-country move to North Carolina. On top of her busy schedule, Julia made time to sit down with Chatbooks co-founder Vanessa Quigley to talk design and more on The MomForce Podcast! Julia opens up about her experiences over the last decade as a home designer and what she has planned next. You won't want to miss this one!
Want some classy Chris Loves Julia vibes in your home? Check out our Chris Loves Julia Monthbooks! These chic monthly photo books feature a neutral color palette with minimalist designs so you can see the magic every day.
Here are just a few of Julia's top tips from the interview…
How do you make your home look so cozy?
Lamps are essential. I promise you, you will love hanging out at home after the sun goes down. If you have a lamp, you're going to feel like the cozy factor just went up to 500 in an instant.
Do you believe in a "forever home"?
I don't believe in a forever home and I don't think that anyone should put that kind of pressure on themselves. I think it is such a glorified term. Life changes and throws you curveballs. I think it's way more important to be adaptable, to always have your family. Those are the things that matter. And so if you're saying, well, I can't pivot because this is my forever house, then I urge you to cast that aside and allow some opportunity for growth.
What advice would you give to someone who is renting or is not planning to stay where they are long-term?
The great thing about a rental is it's generally void of all personality, which might not sound like a good thing, but it's like a blank slate. I would highly recommend investing in things that you can carry with you. For instance, art can go on walls in an apartment or a house. Along with art, put up high window treatments, add in texture with area rugs and get yourself some good lamps. Then, I think you're set!
What advice would you give to someone who is building a house?
If I was building a house, I would invest in as many windows as possible. I want all of the natural light. In every house that we've lived in, we've added windows and windows are expensive. I think in the building process, that's why people usually skip out on windows. That is what I would splurge on to make sure I have maximum natural light.
What's your favorite part of the Chris Loves Julia Monthbooks collaboration?
The oval portrait on every cover was a must for me! That shape is so nostalgic and I absolutely love the way they turned out. If you missed the collaboration, check them out here!
Listen to the full MomForce Podcast episode for more of Julia's story. Follow Julia on Instagram and check out chrislovesjulia.com