16 Popular Wedding Flowers for Your Big Day
Not sure how to choose the right florals for your big day? Read this guide ASAP.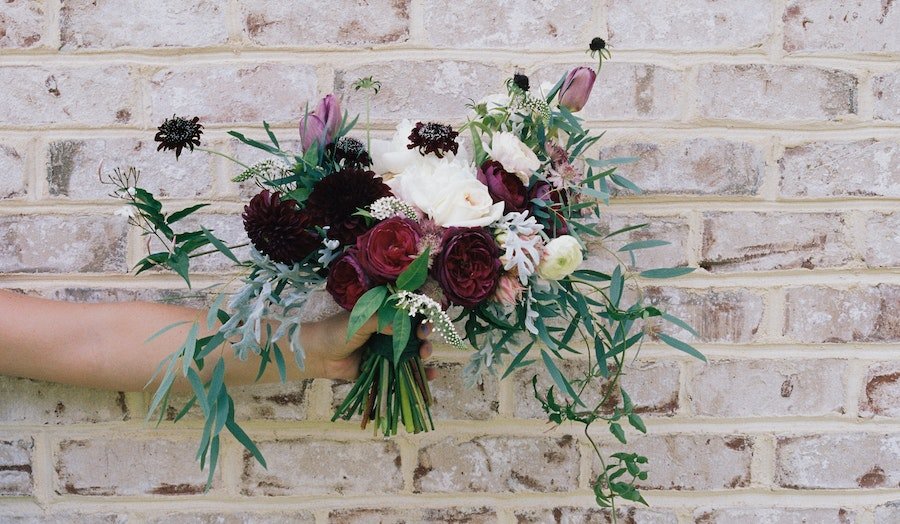 Roses are red, violets are blue, peonies are expensive, and dahlias in a bouquet are, too. Wedding flowers are an important part of the planning process, and quite frankly can be the most overwhelming part. That's why we've compiled a list of some of the most popular and beautiful wedding flowers that are sure to make your bridal pictures pop. From alternatives for the expensive varieties to unique and understated bouquets, we've got you covered. These common wedding flowers will make you swoon...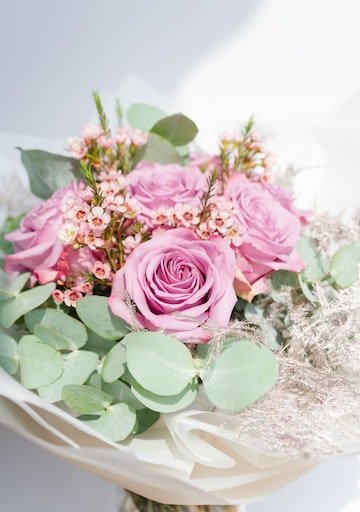 A rose is a classic wedding flower, and for good reason! Roses symbolize love, passion and beauty. These romantic flowers are available year-round and come in all colors.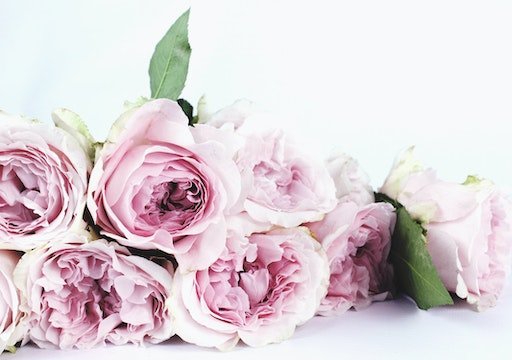 Garden roses have a dense petal count and appear more "fluffy" than the standard rose. These flowers are quite fragrant and are great for spring.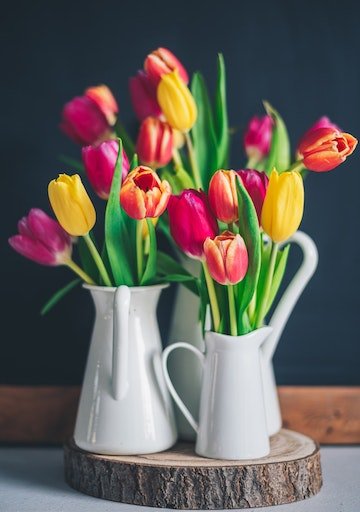 Tulips are becoming more and more popular as wedding flowers. These flowers are great for spring and can stand alone in a bouquet without any other arrangements, or pair great with chrysanthemums or daffodils. Tulips are quite inexpensive, come in many varieties and are available in almost every color.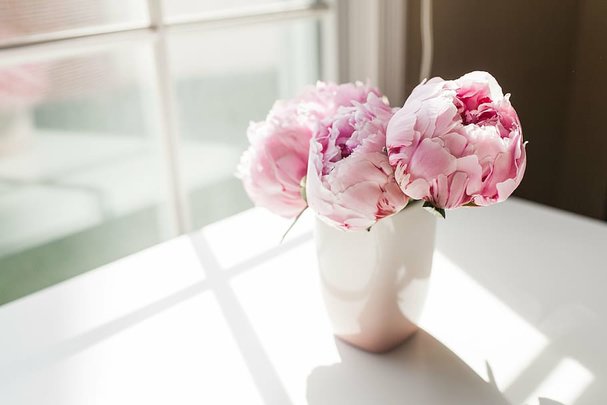 Peonies look great in a bouquet and they come in multiple pink hues. These flowers are expensive, so save a little cash by opting for peonies in the bridal bouquet and baby's breath in the bridesmaid arrangements.
Baby's breath is a symbol of everlasting love and is a favorite garnish to many bouquets and corsages. This is an inexpensive adornment for everything from table displays to flower crowns.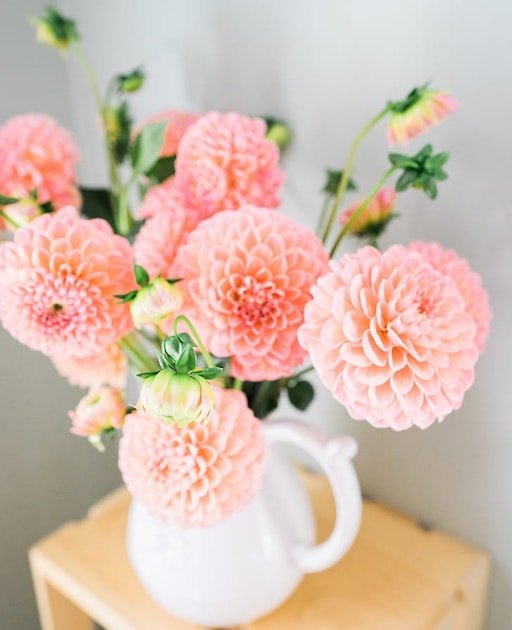 These large flowers are a great floral statement piece. The round petals with pointed ends give a certain elegance that can only be found in these flora. Dahlias come in many colors and are popular in the summer.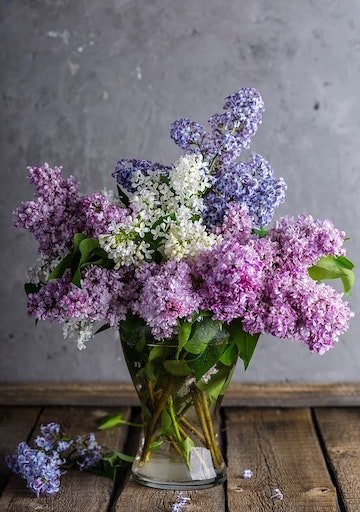 One of the more fragrant flowers, lilacs are wonderful for a spring wedding. These are known for their signature color, but you can find shades of purple and white to add as perfect adornments to your centerpieces.
For a very feminine and bold display, don't forget to include hydrangeas. These flowers are full and delicate, so a little goes a long way. Common colors for hydrangeas are blue, purple, green, white and pink.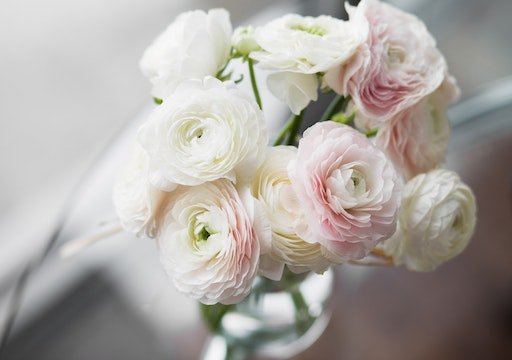 Ranunculus are full bloom flowers similar to the peony, but they come at a cheaper price. These flowers are perfect for a spring wedding and add texture to every bouquet.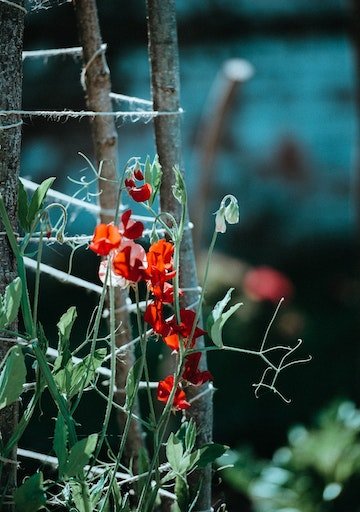 A lovely bridal flower, sweet peas are fragrant and delicate. These beauties pair well with other florals, or can stand alone. Sweet peas come in a variety of colors and are inexpensive when in season.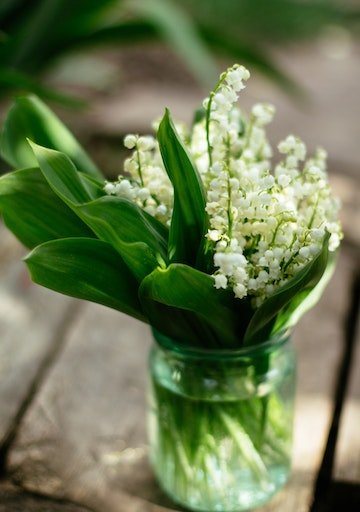 Known to symbolize the return of happiness, this flower is one of the more traditional wedding flowers. The spring bloom has been featured in some iconic bouquets — Princess Diana and Grace Kelly both had Lily of the Valley flowers included in their floral displays. This flower also pairs great with a lot of greens.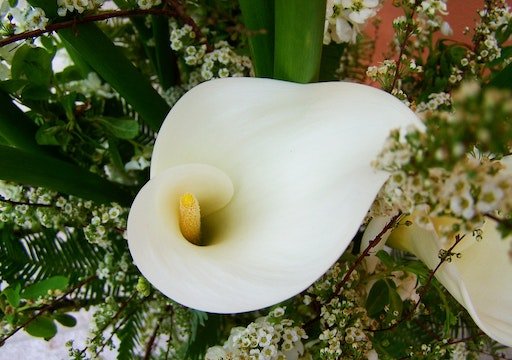 Traditionally cream or dark purple in color, these florals are classy and elegant. The trumpet-shaped blossom looks great in a centerpiece or mixed into a bouquet with some garden roses.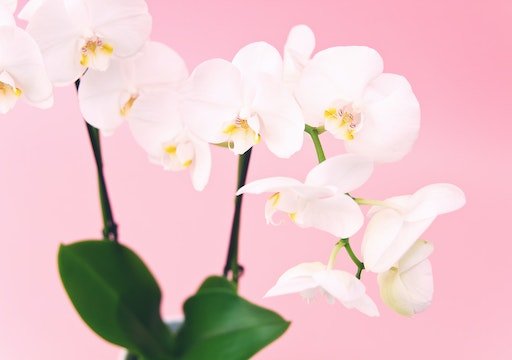 This exotic flower is on the more expensive side, but it's still a great floral focal point for a simple and elegant wedding. Orchids are lovely to display on a wedding cake, in a bouquet or peppered around your venue as wedding decor.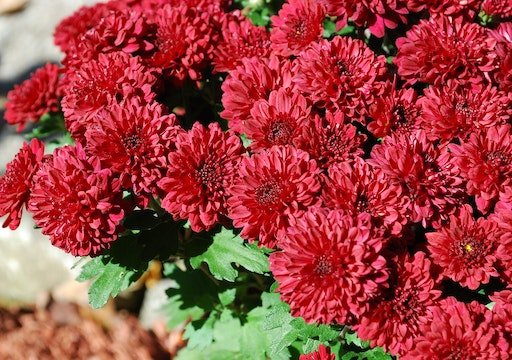 The chrysanthemum flower comes in what seems like a thousand varieties. It's also available year-round and is a great addition to a bouquet.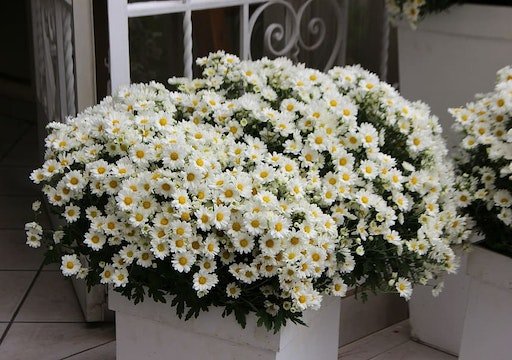 Daisies are a flower that will bring brightness and joy into your display. These widely recognized flowers are beautiful for every setting and come in a bunch of pretty colors.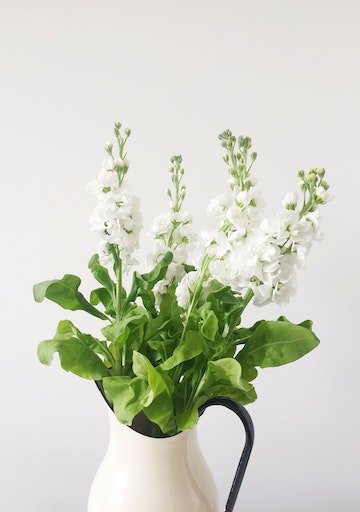 These understated blooms are known for their spicy fragrance. Stock flowers are a great way to bring more garnish into your bouquet.