How to Do All Your Holiday Shopping in 1 Hour on Your Phone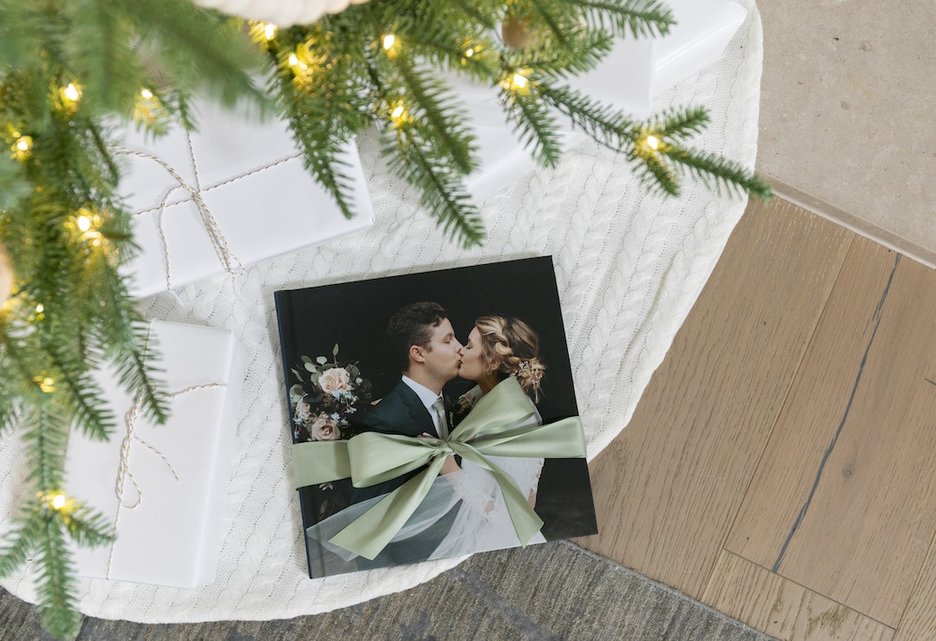 When it comes to holiday shopping, which of the following sounds more appealing?
Option 1: Bundle up the kids, corral them in the car, brave a crowded mall, get frustrated when the gifts you want aren't in stock, and return home exhausted—with items still on your to-buy list.
Option 2: Put on some seasonal music, settle in on the couch with your phone and your favorite warm beverage, and get your holiday shopping done in an hour or so—without the bundling, crowds, or stress.
We'll take option #2 any day. And if you feel the same, here's how to get all your shopping done from the comfort of your couch in 60 minutes or less.
Ok, let's be realistic: You're not going to get all your shopping done in an hour if you don't have some sort of pan of attach. To avoid hours of browsing -- without much actual buying - that this spreadsheet to narrow down who you need to buy for, gift ideas for each person, and your overall budget. Then, when you're ready to buy, you'll have direct links to each and every gift!
Know Where the Gifts Are Going
Let's avoid the scenario in which you get to the checkout page on your phone, realize you don't know your nephew's address off the top of your head, and have to text your sister and wait for her response before you're able to complete your purchase, shall we? If you'll be shipping your gifts to anywhere other than your own place, have the addresses on hand.
Shop Through Official Apps
It's totally possible to do your shopping through the internet browser on your phone, but it's also possible that you'll end up with 45 tabs open—all with different variations of your shopping cart.
You can simplify the shopping process by downloading retailers' official apps. These apps are often easier to navigate, incorporate more security features, and may offer additional discounts within the app (hello, Cartwheel). Plus, if you already have accounts with those retailers, they may have your home address and credit card information saved—which can expedite the check-out process even further.
Pick Your Shopping Date Wisely
Shopping on your phone is convenient, but you could still run into snags if you postpone your one-hour shopping spree until too close to the holidays. So, either shop early or plan strategically. December 14, 2019, for example, is Free Shipping Day, when many retailers will offer both free shipping and a guarantee that your gift will arrive before Christmas. Sounds like a pretty perfect day to do all your shopping.
Of course, if you're an Amazon Prime member, every day is Free Shipping Day, but you should still keep a close eye on delivery dates, so you can ensure your gifts arrive on time.
Buying the same thing for multiple people on your list can feel like cheating, but it can be a great way to streamline your shopping experience. For example, if you have several nieces and nephews in the five- to six-year-old age range, Baby Shark would probably be a hit with them all. Photo books are always great gifts for grandparents, aunts, and uncles. Or, if you're attending multiple holiday parties, a nice set of cheese knives could work as your go-to host gift. Simply increase the quantity of whatever gift you're buying, and you'll knock several people off your list at once.
Batch Your Gifts By Retailer
Finally, take a look at your planning spreadsheet and separate out your gifts by retailer. If half of your gifts are available on Amazon, and then the rest are spread out between Target, Crate & Barrel, and Anthropologie, you theoretically only have four websites to visit. Totally doable. Plus, that means you only have to check out four times, and you're more likely to hit the free shipping minimum on each website.
In one evening, you can have all your holiday shopping done—and you don't even have to change out of your yoga pants.
Ready to turn your family photos into a gift or memory?? Chatbooks is the easiest way to turn your pictures into books. Take 10% off your order with code photobook10.