5 Grandparent Gifts Your Kids Can (Almost) Make on Their Own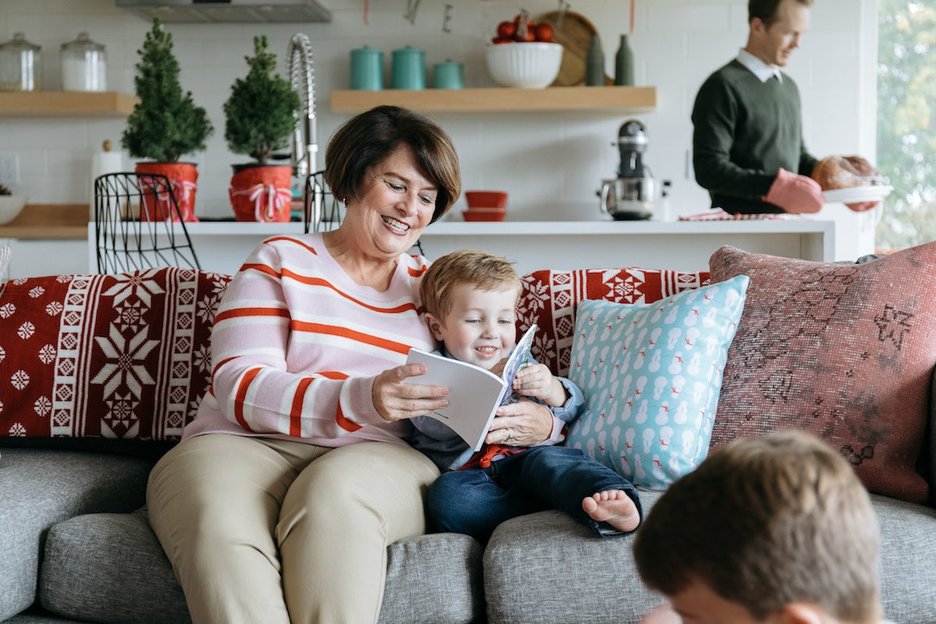 Homemade grandparent gifts always seem like a great idea—kids love making crafts, and grandparents love receiving those handmade treasures. Plus, while the kids are busy making their gifts, you get a little free time to tackle everything else on your holiday to-do list.
Unless, of course, you essentially have to make the craft for them.
The best homemade gifts are the ones that kids can make with minimal adult involvement. Take these five gift ideas, for example. They're easy enough for your kids to (almost) make on their own—and they're things the grandparents will be proud to display. Your kids will have fun making them, Grandma and Grandpa will treasure them forever, and you'll get some down time while your kids are crafting. Win-win-win.
Everyone needs a little dish to store odds and ends like rings, keys, and spare change. To make one perfect for a grandparent, mold it in the shape of your kids' hands.
Have your kids roll out a piece of clay, then trace their hand and cut away the excess material. Once they have the hand shape, they'll lay it over a small dish or ball, and either bake it or let it air dry (depending on the type of clay). Your kids can even customize it further by painting it or writing their grandparents' names on it.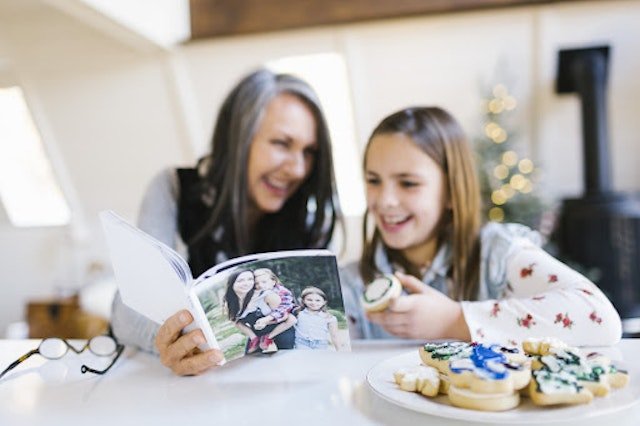 Grandparents love to talk about their grandkids—so what better gift to give them than a visual aid for those conversations in the form of a brag book? Have your kids pick out a few pictures from the year that they're especially proud of—an image from a winning soccer game, a dance recital, getting a new puppy, or welcoming home a baby sibling. For a simple, kid-friendly way to bind them together, punch two holes along the left edge of each photo. Stack the photos—adding a cover if you want—then use string to hold them together as a book. Or, if you're short on time, print them in a photo book.
Your kids will love sitting with their grandparents and talking through each of the photos—and the grandparents will love retelling those stories and sharing those pictures with their friends.
Start with plain white mugs (pick them up at any craft store or order these on Amazon). Then, give your kids some oil-based Sharpies or glass paint markers, and let them go to town decorating the mugs with pictures, patterns, and messages. For the more ambitious, try sticking fun-shaped stickers (such as letters or stars) on the mug, coloring around them (right up to the border of the sticker), and then peeling it back to reveal the shape or letter.
Once the kids are done decorating, you'll need to bake the mugs to set the designs (full instructions here). Then, they'll be ready for grandparents to use each morning.
4. Salt Dough Holiday Decorations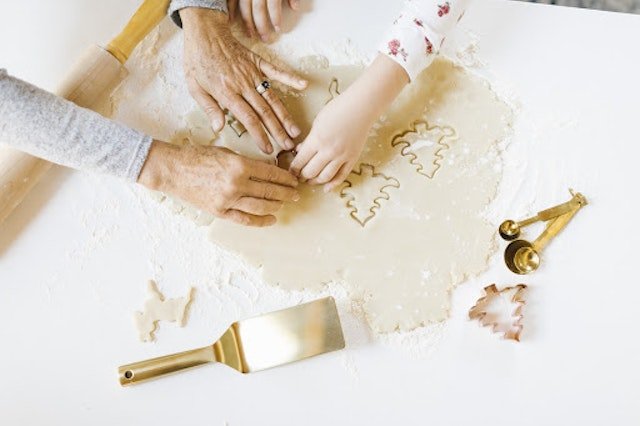 For your kids, this is just like playing with playdough—but you'll end up with surprisingly elegant decorations that are perfect for grandparent gifts. First, mix together a simple dough of flour, salt, and water. Then, invite your kids to mold the dough, roll it out and cut shapes using cookie cutters, or even write short messages in it.
When they're satisfied with their creations, you'll bake the dough. Then, your kids can add ribbon to make ornaments or string the shapes together to make a festive garland.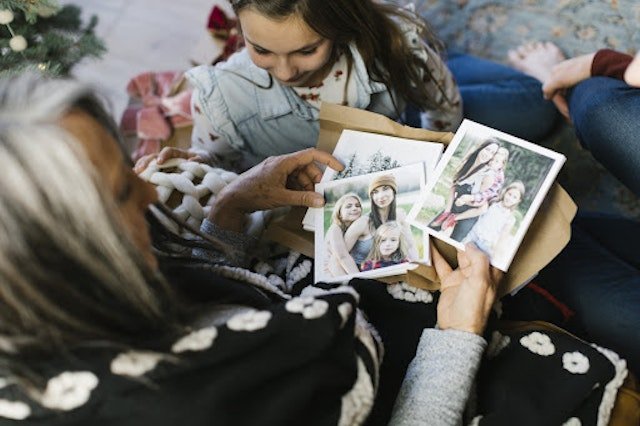 With a few pictures, plain white tiles, some Mod Podge, and a paintbrush, your kids can pull together a set of photo coasters. First, have your kids select pictures of themselves. You'll need to print them in a square format so they fit the front of a square tile (hint: Chatbooks makes it easy to order square prints directly from Facebook, Instagram, or photos saved on your phone).
The kids will paint a thin layer of decoupage over the tile, adhere the picture, and layer on another coat. Glue small squares of felt or cork to the bottom of the tile, and—voilà—you're done! A perfectly practical and sentimental gift.
For the most part—beyond the steps that involve an oven or printing photos—you can take a step back and let your kids have creative control over these gifts. And that's just how their grandparents would want it.
Want more tips and tricks for your busy family? Join the Chatbooks #MomForce community on Facebook.