The Ultimate Guide to Planning Your Family Vacation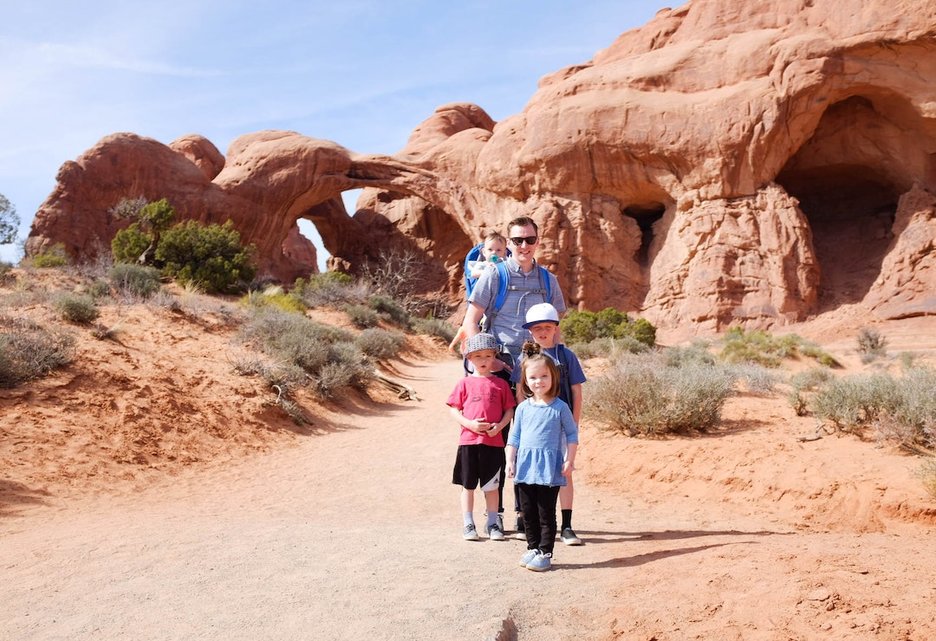 Planning a family vacation is an exciting endeavor. Whether you're introducing the kids to a familiar and beloved location or checking out a new destination, heading on a trip is a wonderful way to spend time together and create special memories.
But of course, there are plenty of moving parts to consider before you pack your bags and say, "Bon Voyage!" especially if you're not used to traveling as a group.
The following tips from travel experts, who also happen to be busy moms, will help you plan the ultimate family vacation that's sure to be memorable for all the right reasons.
1. Set Your Budget
We know: It's definitely not the most exciting aspect of planning your getaway, but setting a budget is one of the most practical places to begin. "It's not fun when you get to a destination and have already blown the budget," says Jessica Griscavage, Director of Marketing at McCabe World Travel and mother of one.
She also points out that what you may have considered affordable destinations in the past might not work for your growing family. "You have to think about what's realistic," Jessica adds. "In Europe (and Mexico) you can't put five people in one hotel room. So, for larger families, that means you'll need a second room, which doubles the cost of your accommodations."
Of course, lodging isn't your only expense—make sure you account for travel, food, and kid-friendly activities, advises Kirsten Maxwell, founder of Kids Are A Trip and mom of three. A Travelocity and Moon Guides Ambassador who has been traveling the globe with her family for the past 15 years, Kirsten adds, "It doesn't hurt to have a little extra set aside for unexpected expenses or splurges"—like springing for room service or hitting up the Apple store when your toddler drops your phone in the hotel pool.
2. Make a Plan That Works for Your Tiny Travelers
When planning your family adventure, a lot will depend on the ages of your children and how much action they can handle.
You, of course, know your little ones best. If you're traveling with a baby who can't miss that 2 PM nap, maybe take a beach vacation where your tot can slumber while you sit on the patio and relax, Jessica suggests.
Or, do research to see what's worked for other families like yours. "Read blogs, find books at the library, and ask friends," says Kirsten. "Take all the advice you can find to help formulate a travel plan."
Sites like Family Vacation Critic offer tips for the best places for families to go and stay. Additionally, you'll find fun outings to consider adding to your list of things to do while you're there.
Don't go overboard, though. "You won't want to plan elaborate tours, late-night activities, or all-day excursions with young kids," Kirsten adds. "It's best to have a few things planned, and then be spontaneous about the rest. Kids will want downtime for eating, playing, and just running around."
3. Create a "Wow" Moment for Everyone
If they're old enough, involve your children in the planning. Kirsten suggests asking questions like, "What interests you about the destination? Are there any foods you want to try? Do you want to be active or relaxed?"
This way, everyone is on the same page before the trip begins. And, Jessica notes, their answers may surprise you!
Once you've decided where you're headed, try to plan a special outing with each family member's favorite activity in mind. "Do they enjoy horseback riding or history? Think of something fun for each person and create a 'wow' moment just for them," Jessica says.
One of her own favorite vacation memories is taking a "Learn to Paint Like Van Gogh" class in Amsterdam with her family, inspired by her son, who's a budding artist. Whether it's golfing, archery, zip-lining, fishing, or taking a cooking class, do something out of the norm that everyone will remember for years to come.
4. Pack Like a Pro
Even if you could pack for yourself with your eyes closed, when it comes to a family trip, give yourself time to pack and double check you have everything you need—from medications and toys to portable phone chargers (because of course your battery would die 20 minutes into your Grand Canyon visit).
Kimberly Tate, author of Wanderlist, offers a handy family packing list on her travel site, Stuffed Suitcase, with formulas that recommend how many of each item to pack based on your trip length.
Jessica notes, however, to keep it as light as possible. "Pack only what you need, especially if you'll be taking more than one plane, train, or taxi. It becomes a lot to lug," she says.
Speaking of transportation, if you're flying with a child who requires a carseat, check in with the airline to make sure it's FAA-approved prior to your flight. Or, if you're renting a car, you can always rent a car seat as most major companies offer this option, which costs between $10 and $15 per seat per day.
Also, be sure to check in with your hotel if you'll need to rent a crib or a cot. You'll want to reserve this ahead of time to ensure it's ready and waiting when you arrive.
From there? You're almost ready to go. "Make a folder in your email to keep track of reservations or use an app like TripIt to keep everything organized," Kirsten adds. "Once you've pulled everything together, you're ready for your family vacation. Time to go off and enjoy it."