10 Black-Owned Wedding Businesses to Support
Show some love to amazing Black-owned wedding businesses and make your big day that much more special.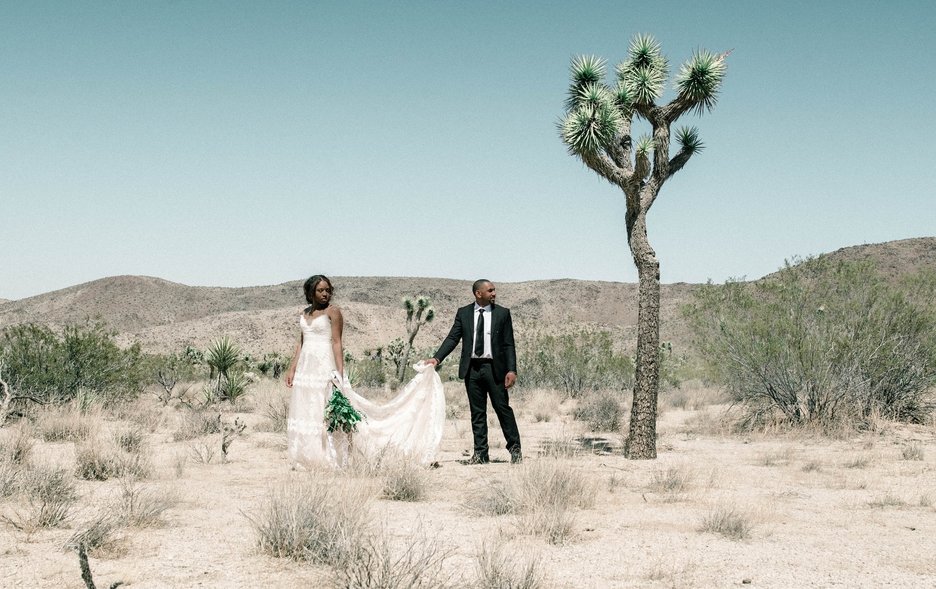 Planning a wedding can be hectic. There's the photographer, the dress, the venue, and let's not forget the details like the groom's cake. We've compiled a list of some stellar Black-owned wedding businesses that will turn your special day into one you will never forget.
Photographers
After your wedding day, the photographs and videos taken are all you will have to remember that special moment in time. We've rounded up some of our favorite photographers. If these aren't local to you, ask other brides in your area for recommendations.
Pharris Photos - Dallas, TX
A husband and wife team specializing in wedding photography.
Terri Baskin - Washington DC
Photographer who's works has been featured in Essence and Inside Weddings
Sheronda SeaWright Photography - Philadelphia, PA
Wedding and engagement photographer, specializing in capturing candid as well as portrait style images.
Editorial Wedding photographer with accomplished prior career in advertising and commercial photography.
A competent wedding planner can take much of the stress off of planning your big day so that you can enjoy the ride! Here are a few of our favs!
Michelle Norwood Events - New Orleans, LA
Understated elegance with a New Orleans personality.
Joy Proctor - Seattle, WA
Editorial design for socially conscious couples. Named top event designer by Harpers Bazaar
Guerdy Designs - NYC / Miami
One stop shop for all your wedding party planning.
Flowers complete the look and the cake is the cherry on top!
The Perfect Creation - Marietta, GA
Floral artist specializing in large scale celebrations as well as uniquely personal floral design.
Brooklyn Blooms - Brooklyn, NY
LaParis Phillips' startup floral shop mixing fashion and flowers to create floral masterpieces.
Custom wedding cakes, clients include Ne-Yo, Phaedra Parks.