"We started Chatbooks in 2014 as a small family affair. I didn't have time to make scrapbooks – or even print photos! – of my seven kids. But I was reminded of how much children love photos of their everyday lives when a preschool teacher gave my youngest son an album of the year. Each night, when I went to tuck him in, he was looking at the photos. I didn't have time for another project, but I did post photos on Instagram for my family and friends to see. Could I turn those into photo books—automatically? And that's why my husband, Nate, and I started Chatbooks."
VANESSA QUIGLEY, CO-FOUNDER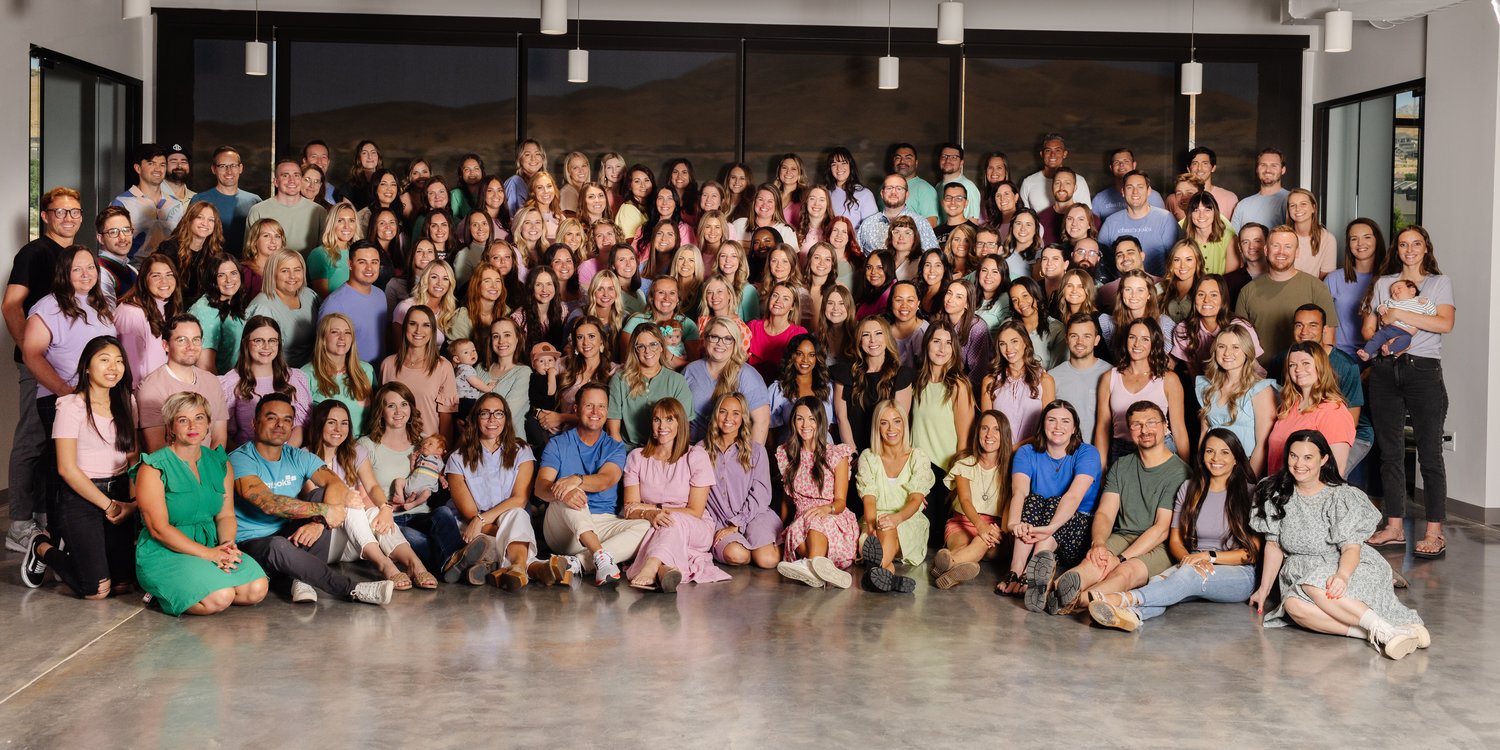 Our Mission is to Strengthen Families
"Today, there are more than 150 of us working at Chatbooks, but we're never going to let ourselves become a faceless big company—no matter how much we grow, we're determined to "stay small." We hope you'll think of us the way we think of you: Not as "a company" and "a bunch of customers" but as real people and individuals.
From the part-time, stay-at-home moms and dads all around the country (like Heather in Chicago, Megan in Portland, and Katie in Alaska) who provide customer support, to the hard-working crews in the print shop and our talented software developers, we love building something that matters to you.
Our team has been thinking a lot about what motivates us, and it comes down to this:
Our mission is to strengthen families.
This is really important to us and we hope you can sense it in everything we do. Thank you once again for letting us do this work we love and believe in. It's a huge privilege and we're grateful for you everyday."
NATE QUIGLEY, CEO & CO-FOUNDER